Lumpy spent a lot of time hanging out at the pool. Not swimming, as he says monkeys don't swim. They lounge rather expertly, however, so that is what he did.
I am rather in love with this pool. It is not chlorinated; the water feels so good. Most days, we had the whole pool to ourselves. Swimming first thing in the morning, and under the stars at night - so relaxing!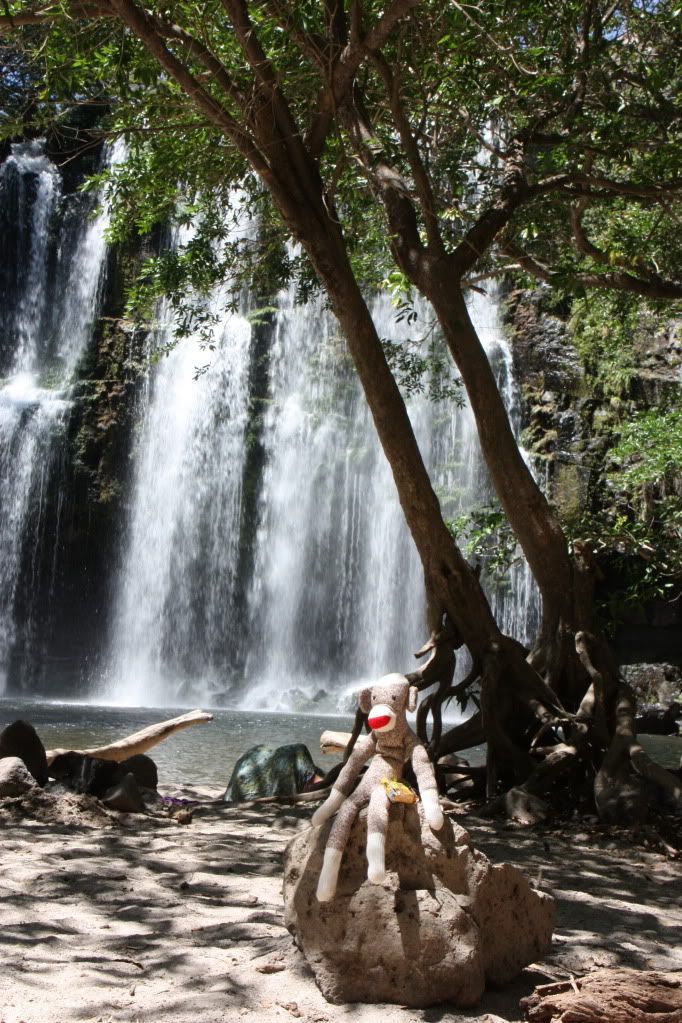 Lumpy also enjoyed hiking, especially the part where he was given granola bars. He is rather food obsessed, and Costa Rica has so much delicious fruit. We ate pineapple and mangoes every day, as well as papaya and bananas.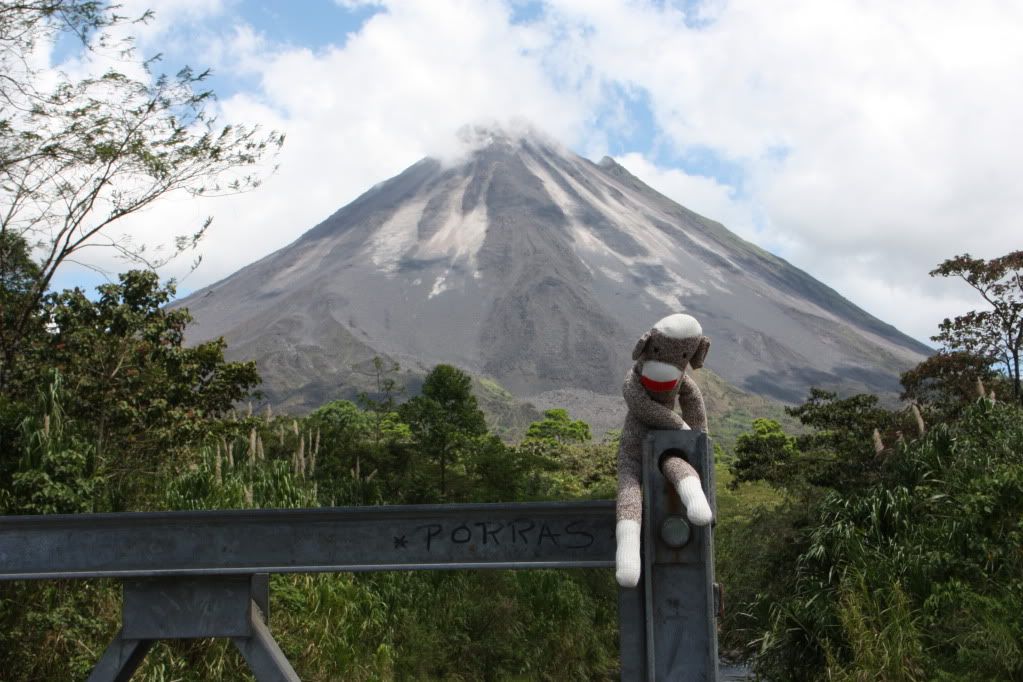 Every place we went held something new,
and Lumpy enjoyed every minute of it.