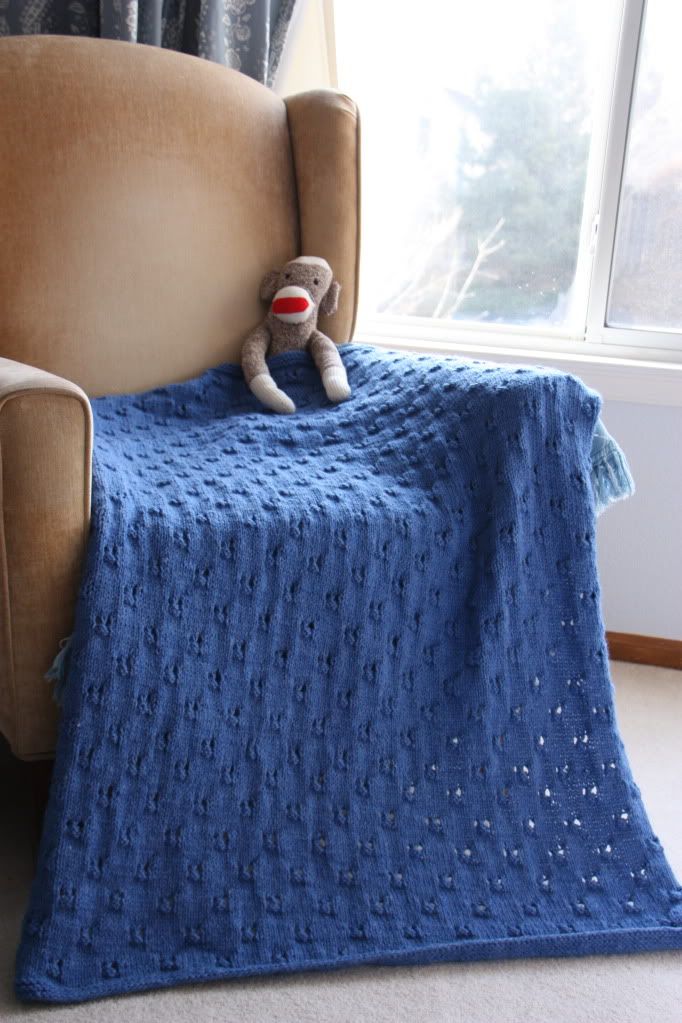 Bumpy Skies, because I knit about half of this on flights for my recent vacation, all of which either encountered turbulence in the air or high winds on landing. Bumpiness, which also describes the texture to this blanket.
This is my least favorite pattern from the
Quick Knit Keepsakes
leaflet. I decided to knit it anyway, just so I could show you all six of the blankets in that leaflet. Why is it my least favorite? No special reason. I just don't like it as much as the diagonals or lacier designs.