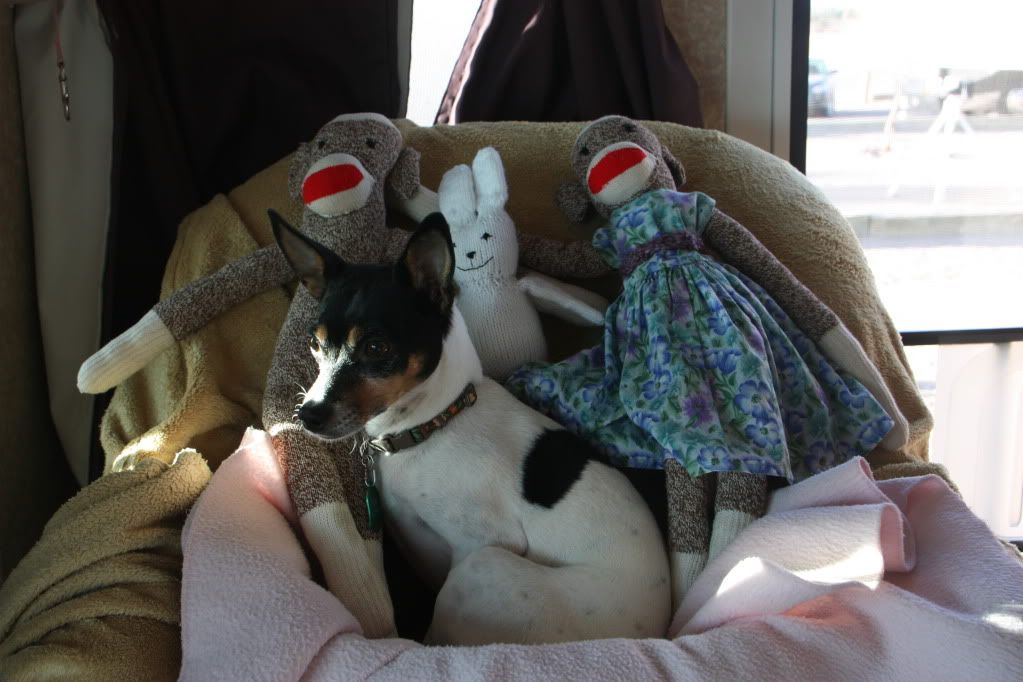 We've taken many family road trips over the years, but renting an RV was a first for us. My husband, who loves road trips, and I, who love vacations of all sorts, have talked about buying one. Our daughter said she'd like a hiking vacation, so spring break seemed to be a good time give it a try. A learning experience, we said, and it was.
Trixie is a fantastic RV camper. She loved both hiking and sitting in my lap on the driving portions. It was easier to open the door and let her out in the morning than dealing with motel corriders and elevators. I think well over half the campers had canine companions, and I can see why. Dogs are fantastic.
My husband found the trip relaxing. He truly enjoys driving, so he did all of it. Set up and clean up was very easy. He enjoyed the quietness of the campgrounds. Not having internet access, or even phone service, sometimes frustrated him, but even he realized that it was a blessing not to be in touch with work every minute of every day. He would definitely like to buy an RV in the future, but not a gas guzzler like the rental was. He'd like a truck camper.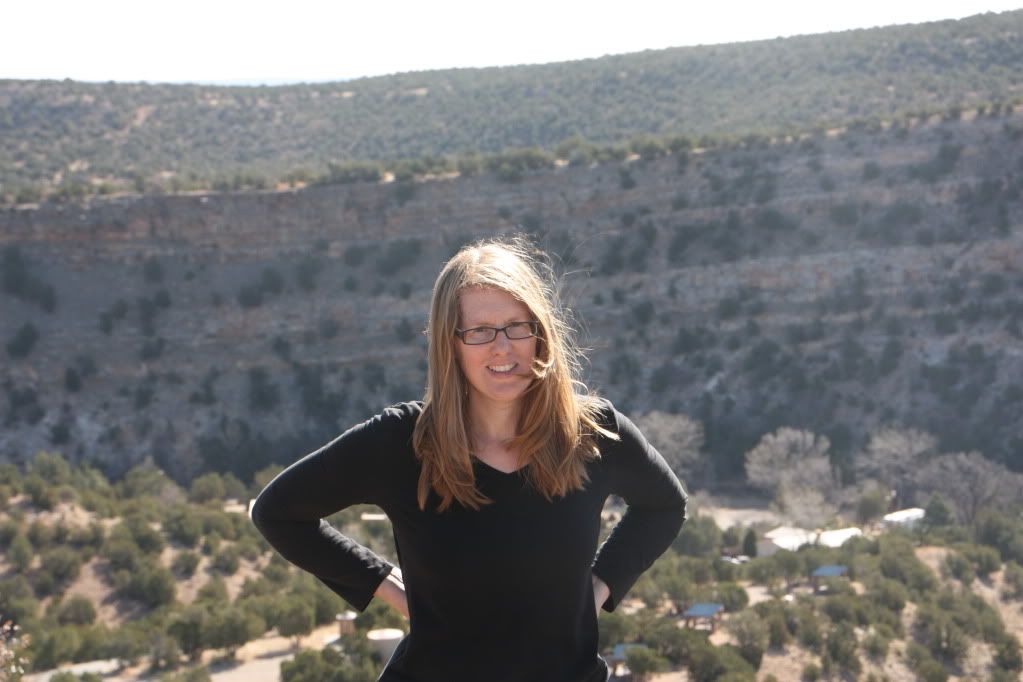 My favorite thing about traveling in the RV, as opposed to motels, was waking up in the morning and being in a park. I am a morning person. I loved waking up, eating a quick breakfast, opening my door, and taking a hike. I am sun-averse, so the routine of morning hike, mid-day drive, evening hike suited me perfectly. The drive time was used for knitting while listening to books on tape or chatting with my beloved. My big complaint: uncomfortable mattress. If we buy, I get a real mattress.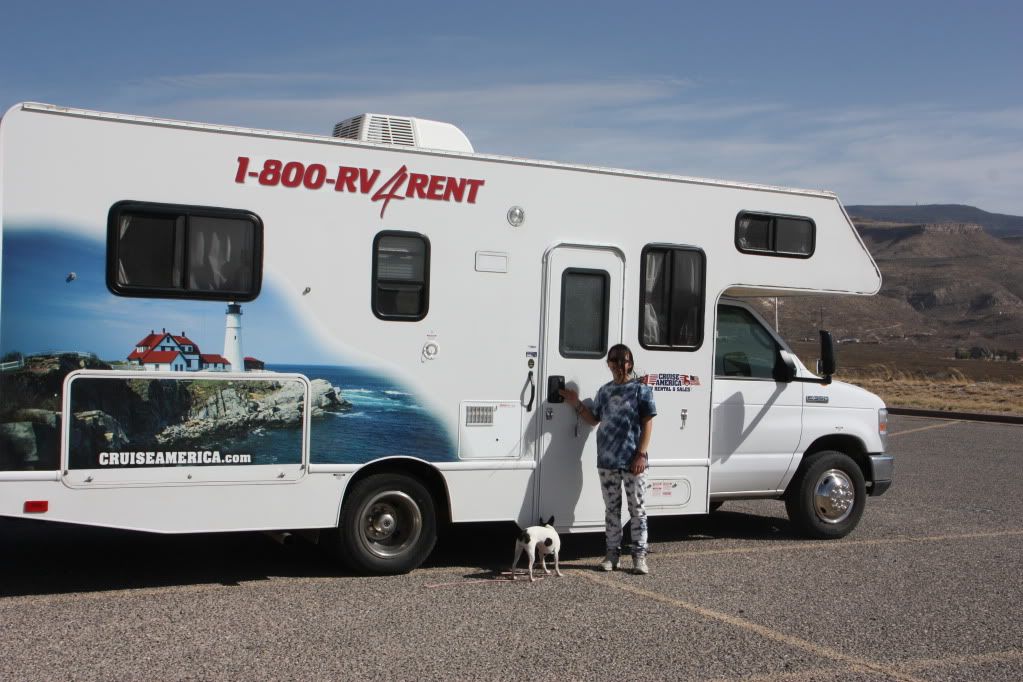 Last night, my eldest asked his sister what had been her favorite part of the trip. "Justin Beiber!" was her response. She spent most of her time listening to cds and watching dvds. With headphones, thank you very much. She had no interest in her surroundings, or us, but was usually willing to go hiking. She did not like not having her own room, though she had the most private space in the RV, the curtained bed above the cab. Nor did she like eating every meal at the camper.
It was, as we'd intended, a learning experience. The not surprising conclusion is that my husband and I would enjoy owning and traveling in an RV some day, when it is just the two of us. We did not like the parking lot style campgrounds at all. We loved the state parks where each camper had its own space, maybe a picnic table, room for a longed-for hammock, a bit of privacy. The public restrooms/showers were all nicer than I'd feared. We enjoyed visiting places we would never have seen otherwise.