Trixie has had what we thought (and our regular vet thought) was a fatty cyst since last July. It had grown very little since then, and I'd planned to have a needle aspiration done at her regular appointment in March. It turns out, it is a mast cell cancer. Yesterday, we visited an oncologist and learned that the cancer has already metastasized into three lymph nodes.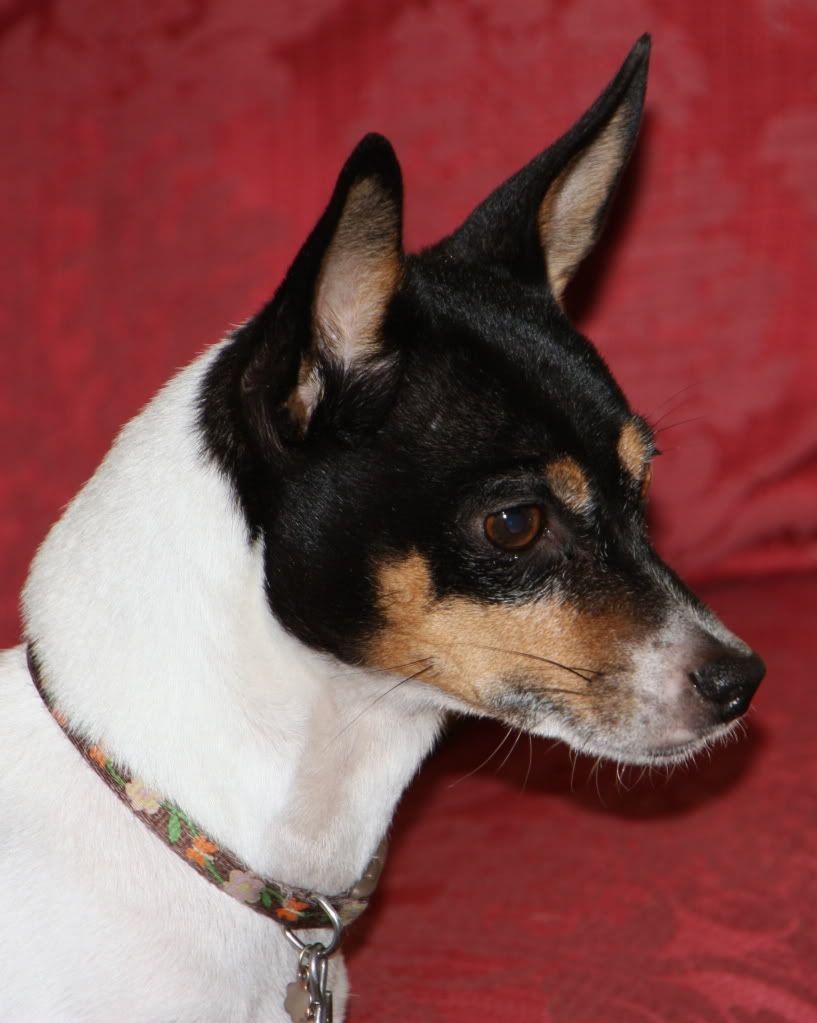 Because of that, removing the tumor would not stop the spread. Because of the position of the tumor, just under her tail, radiation would present other risky issues like major nerve and tissue damage. Chemo is the least effective treatment, but its side effects are identical to the side effects of this type of cancer (nausea, vomiting, diarrhea). So chemo it is. She is on a three week course of prednisone and palladia. If the tumor visibly shrinks, and Trixie can tolerate the meds, we will continue. If it does not, we will talk about whether to pursue other drug options.
The vet was fabulous - professional, compassionate, and so loving toward our little Trixie. Unfortunately, she will be out of town at our next visit, so we will be seeing another vet then.
She said this type of tumor is like a time bomb. Trixie may seem fine for a while, then one day she just won't. The tumor will eventually release a huge quantity of histamines, causing inflammation and pain. It is impossible to know when that will occur. Right now, she is her usual happy self, snuggled up against me as I type.
Thank you so much for lifting us up in prayer. As those of you who know me realize, I have been crying a lot. I am so sad. God has used Trixie to bless me mightily over the past four years, and I know He cares about her. He truly is a God of all creation, and I am trusting in Him to give us wisdom and comfort and to ease Trixie's final days when they come.