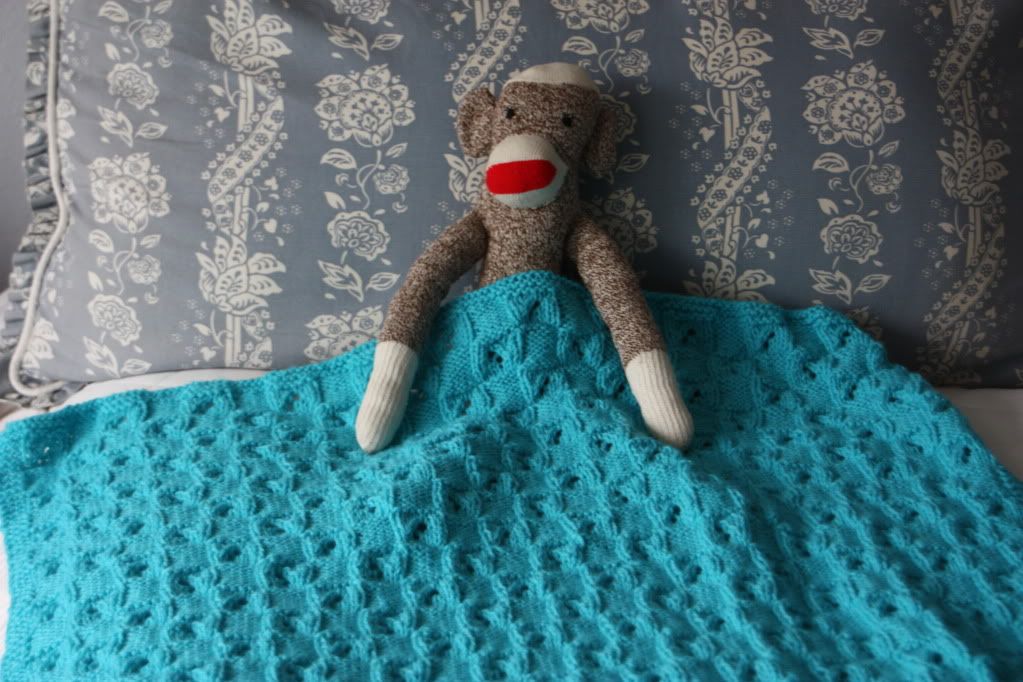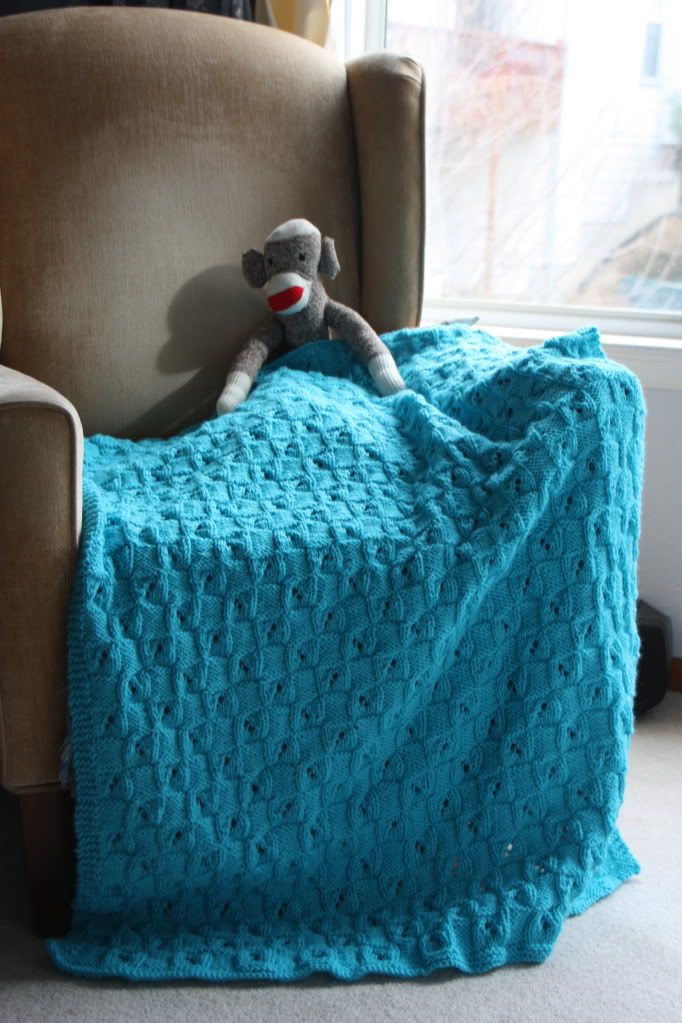 This one was knit on the road. It's a much brighter color than I'd used for the others, but I'm sure there are those in the nursing home longing for bright colors. I'm partial to vivid colors myself, though this isn't one I'd choose for myself.
The pattern, Emma, is from my trustworthy
Quick Knit Keepsakes
. I've only one pattern left to knit from that leaflet. Then I'll move on to a new book, for at least a couple blankets. There are a couple I may do again in different colors. Brighter colors, probably. I'm thinking hot pink. Same Lion Pound of Love for the yarn.
I've now knit half a dozen blankets for our ministry. Half way to my twelve blanket goal!