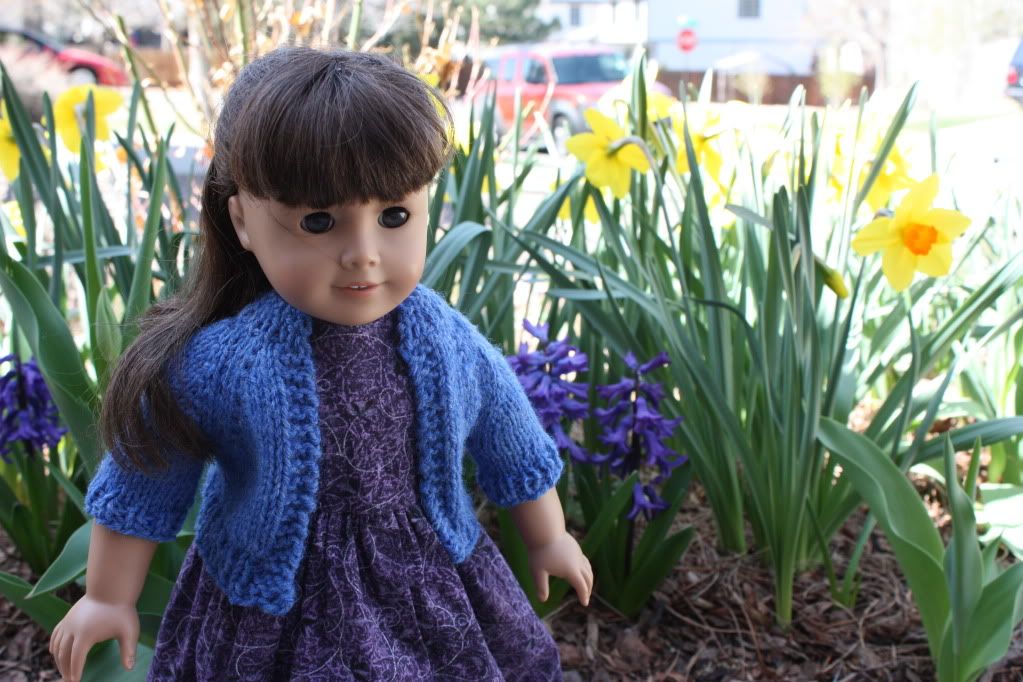 My daughter no longer plays with her Samantha, though, she was wrapped lovingly when put away last year. She was brought out for me to make sure this little sweater fit, and to photograph it. It is nice to see Samantha again.
I knit the sweater from
this free pattern
for my nieces' dolls. I was hoping I had enough of this blue for long sleeves, but this was as far as it stretched. I did not knit in buttonholes, because I think fastenings on doll clothing are a frustration to mothers of little girls and I love my sister.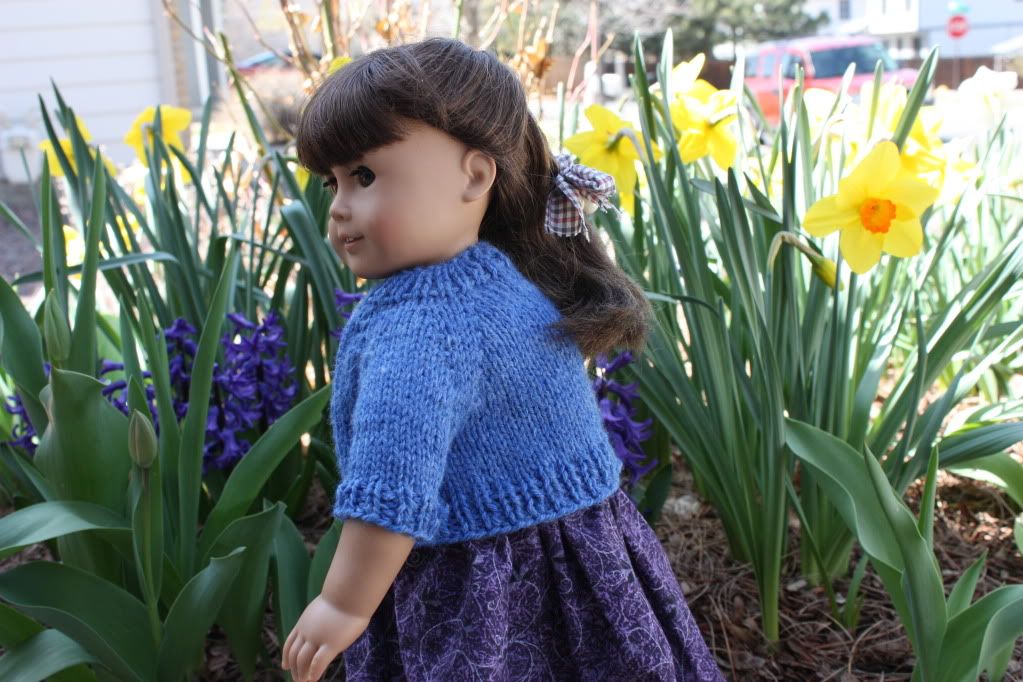 Such a quick little project, it was perfect between blankets. I'm already eyeing up a few other little bits of yarn, because I have two nieces who are just starting out with their American Girl dolls and several tiny oddballs.
However, they will have to wait because I cast on a new blanket yesterday. Baby blue this time.