my friend's fantastic new pillows
. This morning I head to Joann's to buy fabric. I have in mind something more graphic, less textural; something more black and white, less red. (I love red, but I have a red sofa and several red chairs. Enough red.)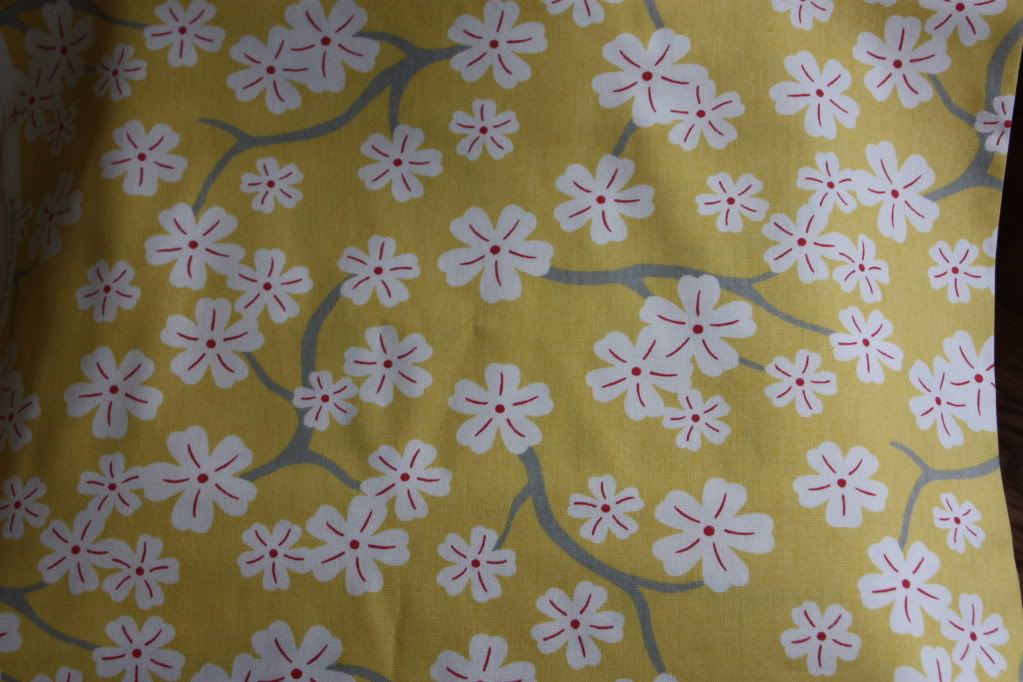 The problem is, I don't love any of the black and white prints available. One is almost okay, but not okay enough. Then I spot this yellow.
Um, why? I ask myself. This is totally not what I am looking for. The walls are yellow. Yellow chair seats will not look great in there....but I really like the graphic design. It's so happy!
Then I spot this red, but there is barely enough on the roll for my needs. I love red, but I don't need more red chairs......but I really like this one, and I think it would work well. Nothing else I see even comes close to these two. I buy both. They are on sale, roughly $10 each.
I bring them home, drape them on the seats of my chairs and look at them. Then I eat lunch, dither about a bit, look at them some more. It's obvious.
My daughter comes home from school, and together, we do this:
I have two ideas for the yellow. When I decide which it will be, I will let you know.