I do not usually have more than one project going on at a time.
I am determined to learn to sew something wearable-in-public (as opposed to pajamas)
and started a skirt today.
So far I have learned:
Cutting a straight line is harder than it looks.
Pattern instructions are written for people who know what they are doing.
I'll never learn if I don't try.
Yet to learn:
How to sew a zipper in place.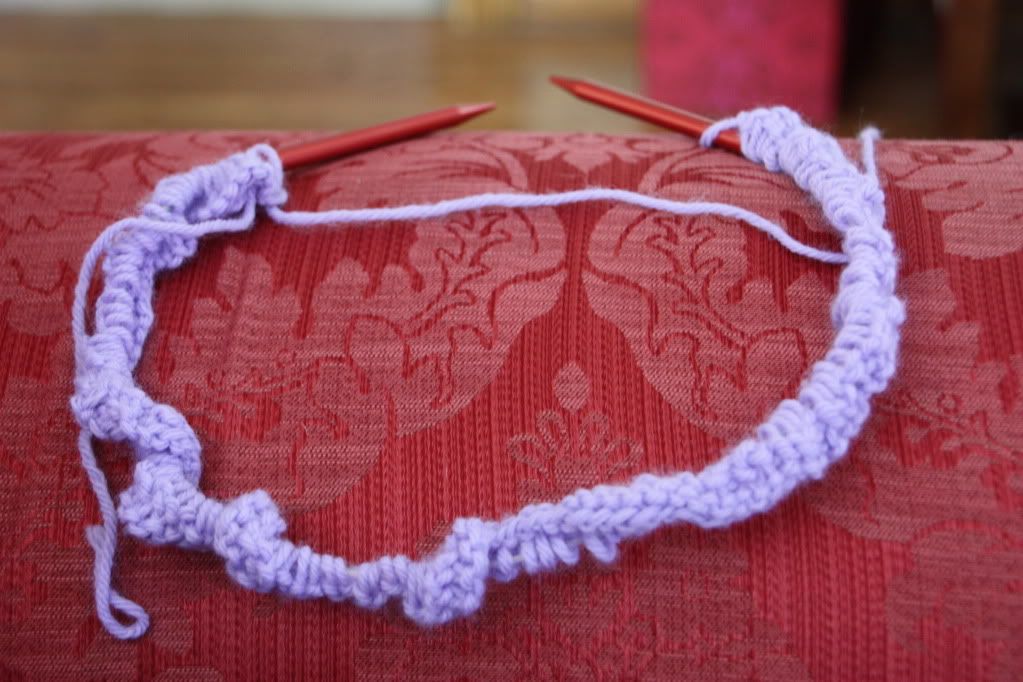 Last night I started the next lap blanket, a simple feather and fan pattern. Perfect TV knitting.
We just finished season 4 of Dr. Who. One more season on Netflix,
then we'll have to wait until next year when the current season, 6, comes available.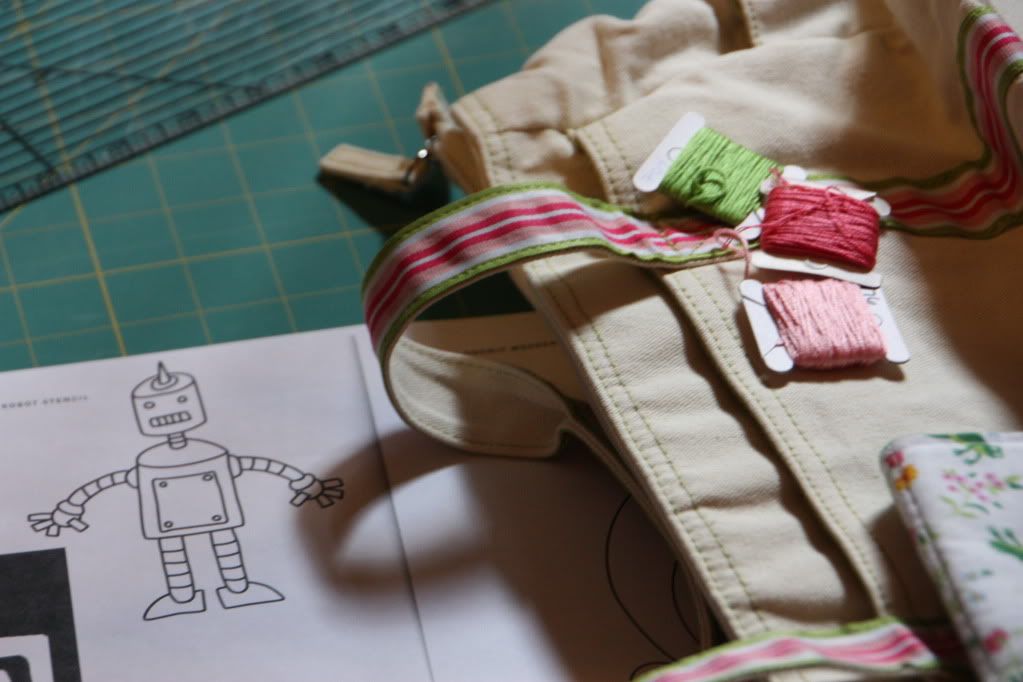 I finally thought of something that would be improved by an embroidered robot: a purse!
I think this one is from two summers ago. Maybe three.
It is a basic canvas bag, big enough for my camera, and it needs a little whimsy.
I had the perfect colors of floss on hand, so everything is gathered, waiting for me to start.
I even ironed the pocket where I'll be placing the preppy pink and green robot.