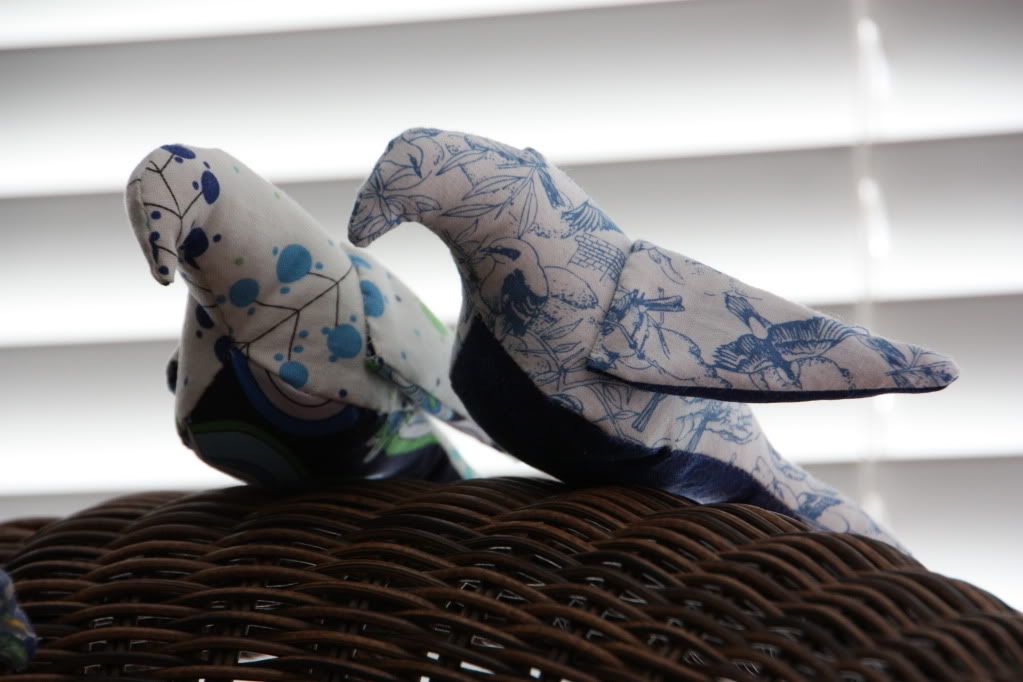 I decided to both make a flock and add wings to the unloved bird. My daughter and I worked on these together, mostly hand stitching, but some parts were done by machine. The wings were all done on machine, then attached by hand. The heads were all handsewn. Some of the breast pieces were handsewn, some machine.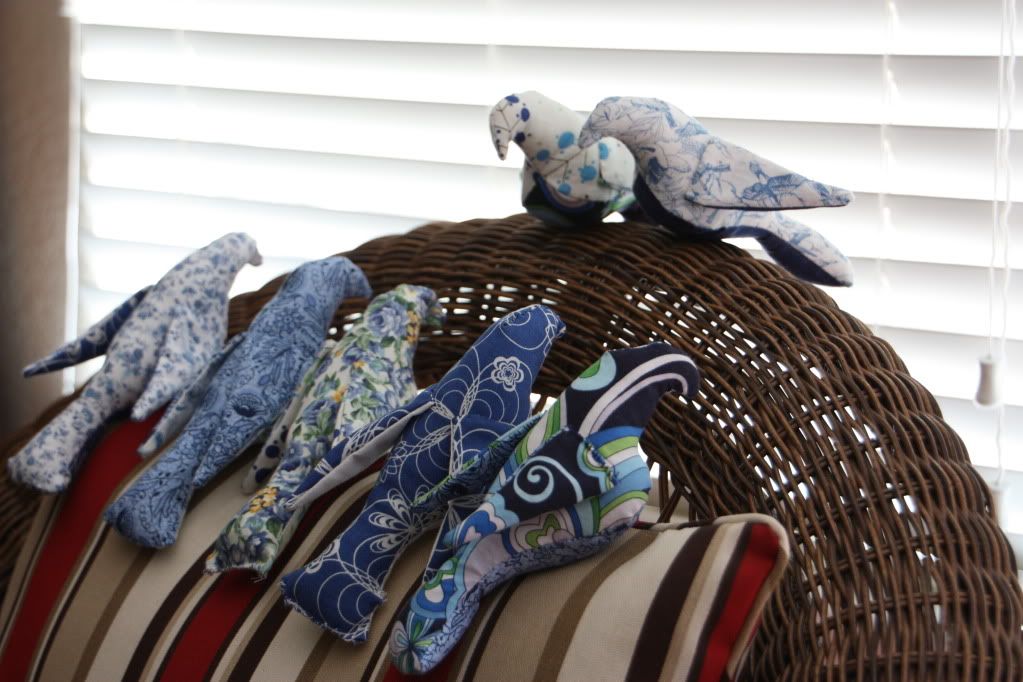 There are seven little blue birds. Each is unique in its combination of fabrics and quality of stitching. (My daughter did
much more
attractive head seams, but my tails are neater). Yet they are all related because they share fabrics. They are cousins.
Or grandkids, depending on your point of view. In June or July, we will be mounting them on a branch, which may or may not be painted white, and installing them at my mom's house. "Installing" makes them sounds like a work of art, doesn't it? I'm thinking, rather than a mobile, of putting a branch in a pretty flower pot filled with plaster. Depends on what appeals to my mom. So, Mom, think about it.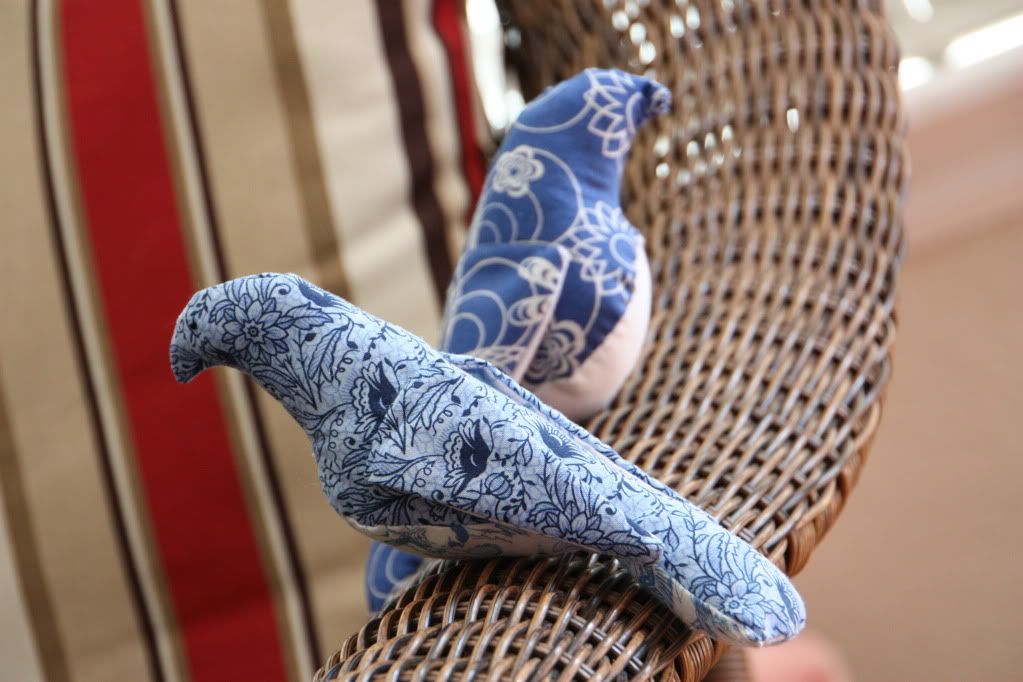 Now that I've made them, I have to revise my opinion that $80 for a mobile made of birds is a ridiculous price. If they are handsewn, the maker is earning less than minimum wage at that. I still wouldn't pay it myself, but it is a fair price.....but, regardless, birds should not be wingless. Adding the wings made all the difference in how I feel about these.