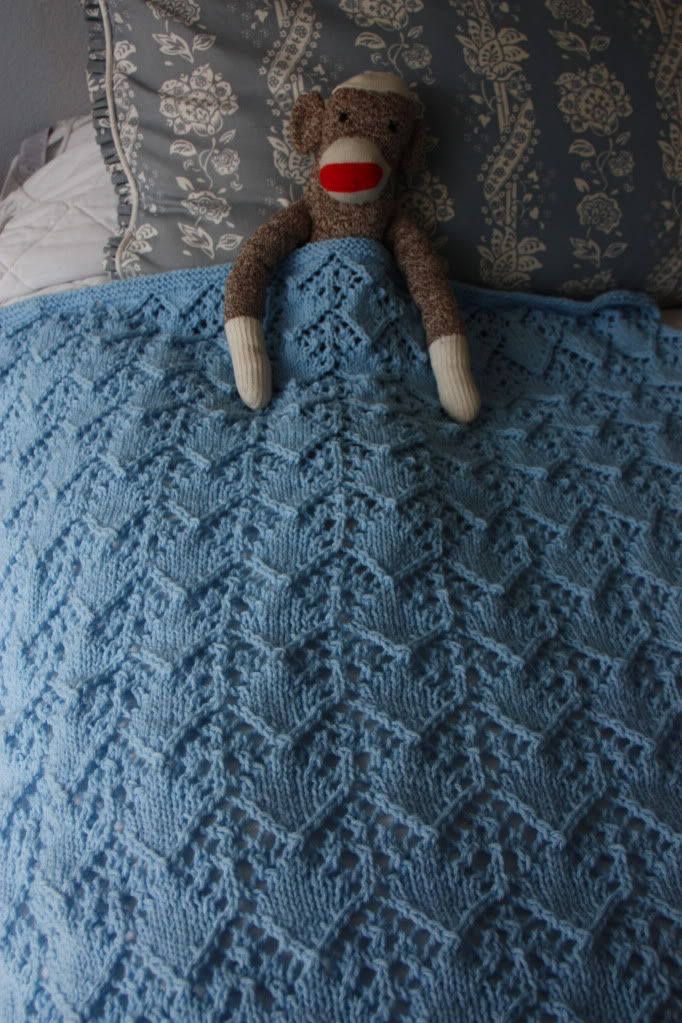 This is the first time I've knit this pattern. It is from
Our Best Knit Baby Afghans
. It took a few rows of diamonds before I got the swing of it. It's not a difficult pattern, I just seemed to have a mental block about one particular row. Once I got past that, it moved along quickly.
Even so, this is not a favorite. It doesn't lay as nicely as others, wanting to bunch, which keeps the diamonds from looking their best. I think it would look better knit at a tighter gauge, on smaller needles. It is worsted knit on tens. I think eights would have given the fabric a better drape, but of course, it would not have been quite big enough for my purposes then. Were I making it for a baby, though, I'd use smaller needles.
Light blue Lion Pound of Love this time. Looking at my stack of completed blankets, half of them are a shade of blue. Two are the exact same yarn, a denim blue, which I regret. The next one will be purple. I already have the yarn in the box beside me. After that, I think I shall go pink or yellow to balance things out.