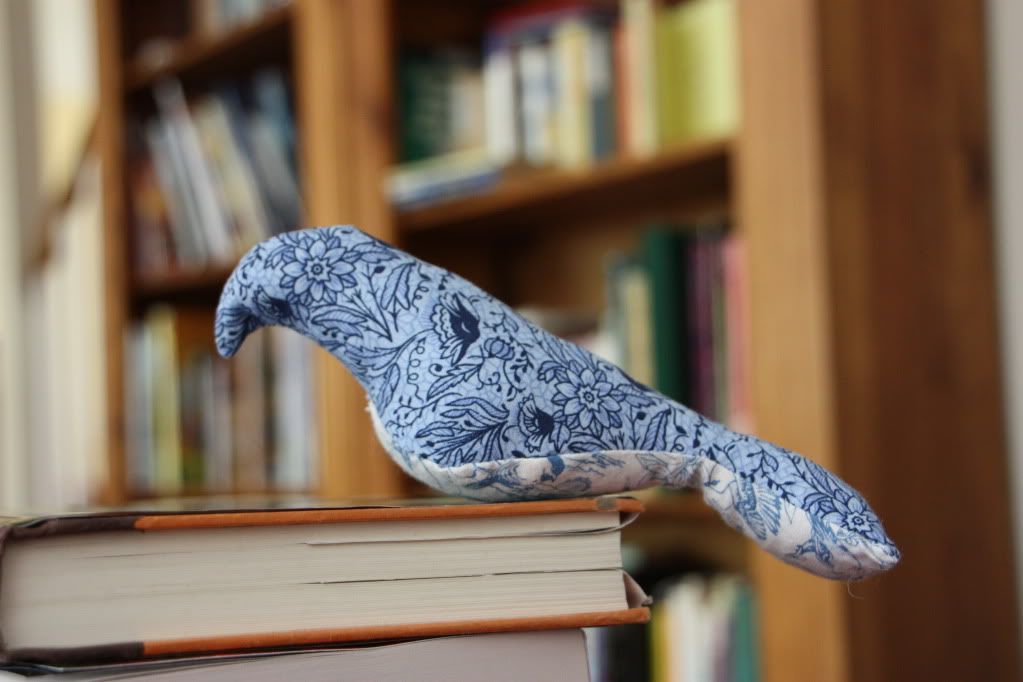 I went to a craft/flea last Saturday, and one of the items I saw there was a bird mobile: small fabric birds on branches, suspended by clear line. Cute. $80. Not that cute. I googled when I came home and found the
free pattern
for the birds and sewed one up this morning, using scraps from a quilt I never finished. Difficult to see in these photos, but the chest is a print of birds.
I sewed it by machine, but the head was a bit pointy and the chest jutted out oddly. So I took the stuffing out, turned it inside out again and went over those areas with hand stitching. That evened them out nicely, I think.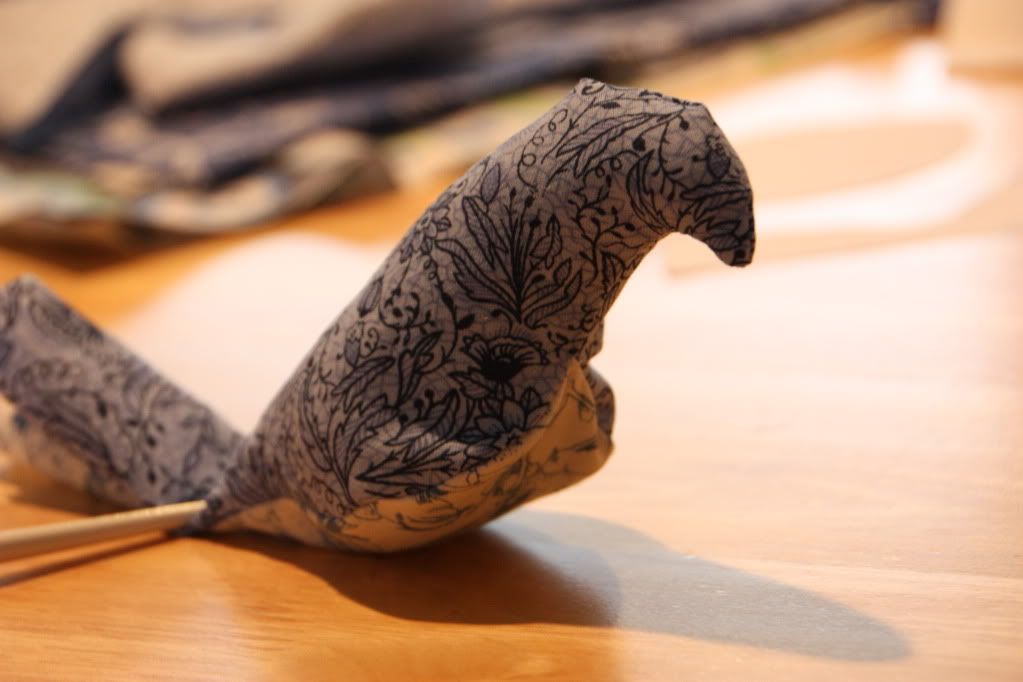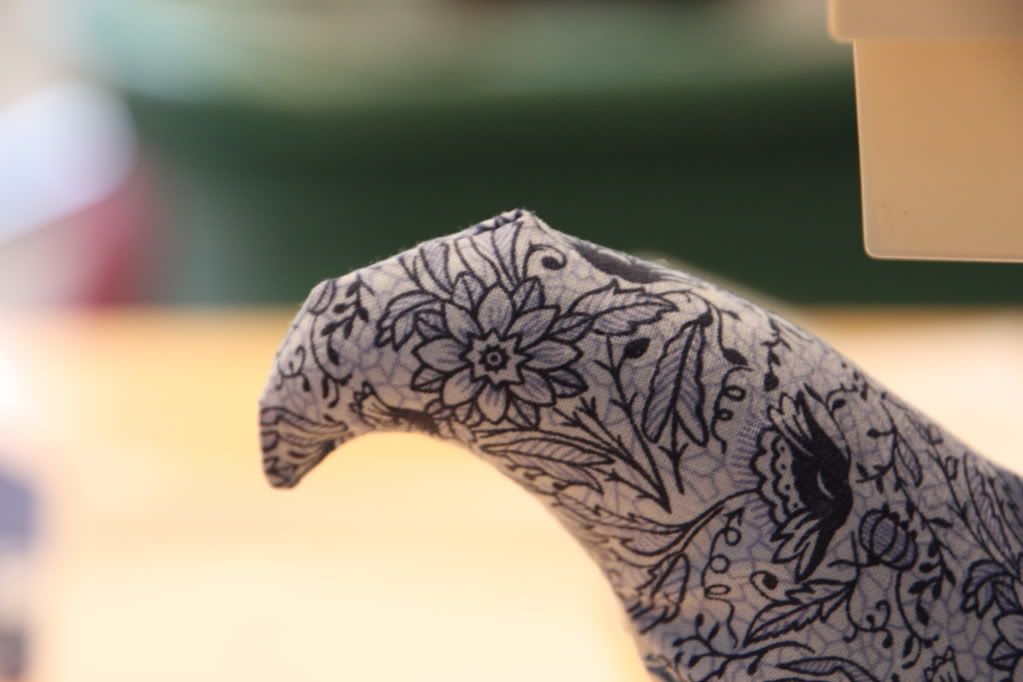 These are the befores, showing the wonky angularity.
Still, I don't love this bird. It is cute, but holding it in my hand, its lack of wings and eyes displeases me. I might still make more and mobile-ize them; perhaps en masse, varying in fabrics, they would have greater appeal. I don't know. Should I add wings? I put little French knot eyes on this one after photographing, barely visible, but knowing they are there matters to me.