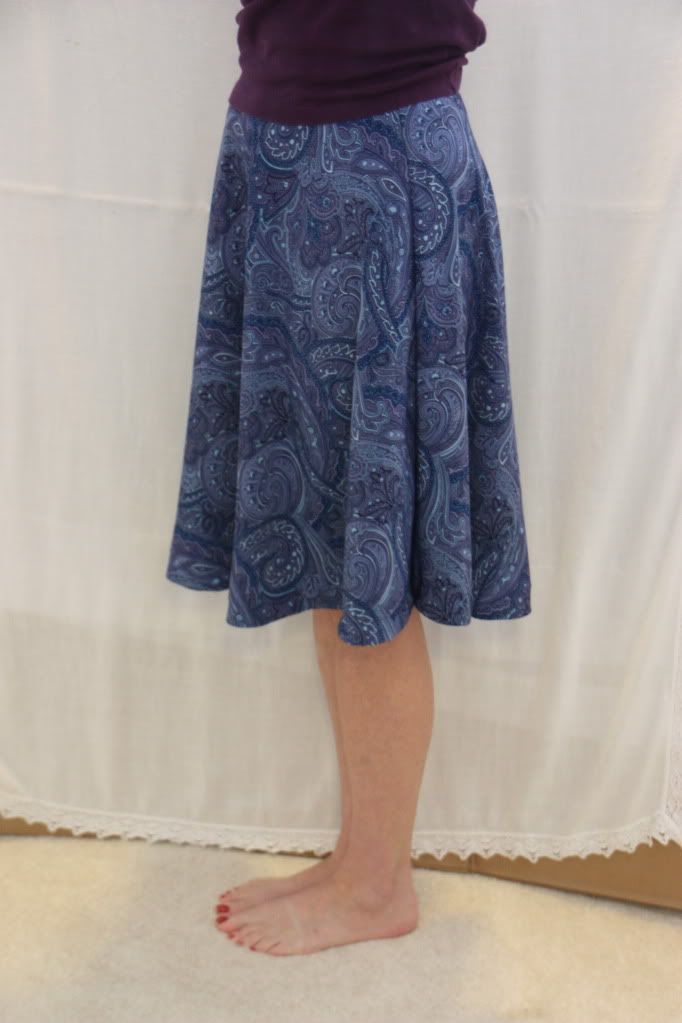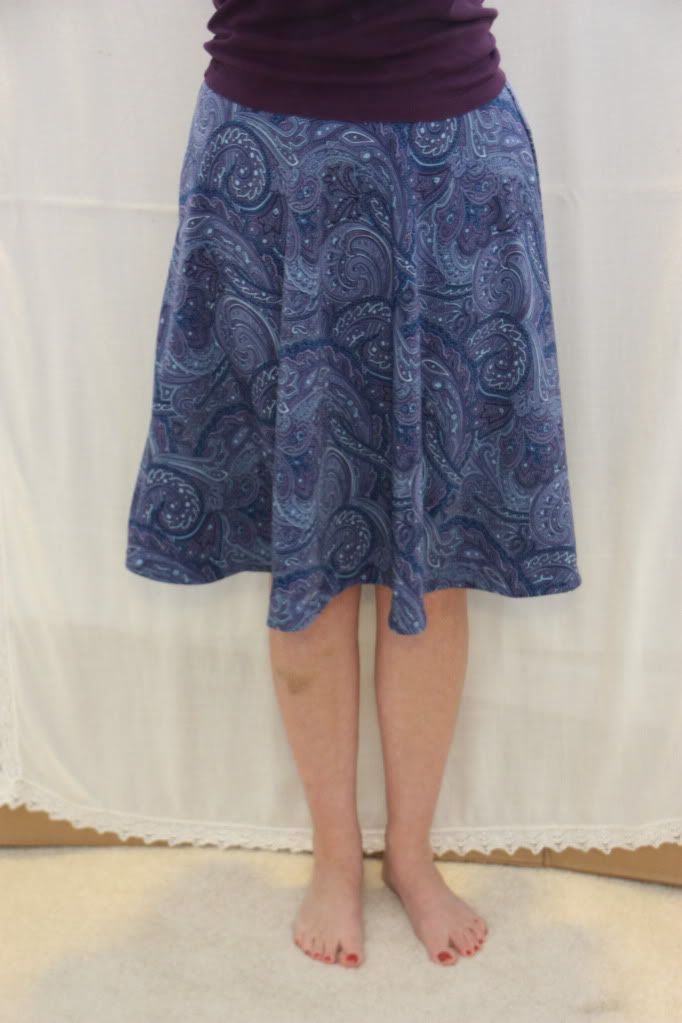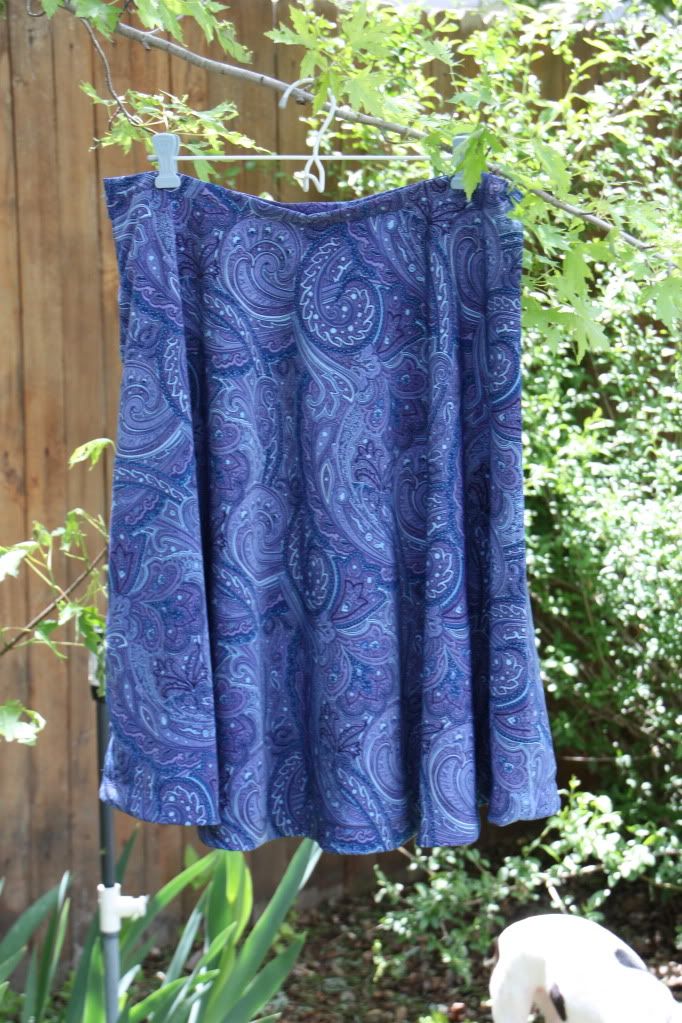 I bought the fabric probably a decade ago, along with the zipper and thread to match, and the pattern,
Simplicity 4236
, last year. In my head, the fabric was perfect for the pattern, swirly loveliness. On Monday, I decided to stop putting off learning to sew and located my size,18, on the pattern and forged ahead. Mostly, I was nervous about getting the zipper in place. As it turned out, the zipper was the easy part.
This was the first time I'd sewn a skirt and the first time I've used anything but cotton. I don't know if the fabric makes a difference, but the seams do not lay flat. They don't bunch horribly, but they don't drape and swish like the rest of the skirt. It's more noticeable on the side seam than the hem, but the hem is not pretty, either. I could not cut the skirt longer, so I made an inside piece to keep the hem as long as I could. I have skirts made this way, but apparently it works better with cottons than with polyester. Or it works better when the seamstress knows what she is doing.
Also noticeable, after I finished it, was the fact that the skirt did not fit. The pattern said that it would fit one inch below my natural waist, so when I tried it on as I was going along, I ignored the nagging feeling that it was too big. I shouldn't have. It rested on top of my hips, dipping down in front to slide under my pudgy belly, which left the hem in front about two inches longer than in back. Not a flattering look. So I took out a couple inches by sewing a straight line on the side opposite the zipper, making a false seam. (Actually, looking at the pattern, the girl on the right also looks like the skirt is resting on her hips, but, having a flat stomach, the look works for her.)
So now it fits, but remains wonky-seamed. I plan to wear it anyway, at least once.....and I plan to keep learning. After all, I did learn to sew a zipper. Next time, I might get the size right, and after that maybe the hem. (Did you know that learning new things wards off Alzheimer's? Perhaps when I am old, I will be able to sew my own clothes
and
remember my phone number.)