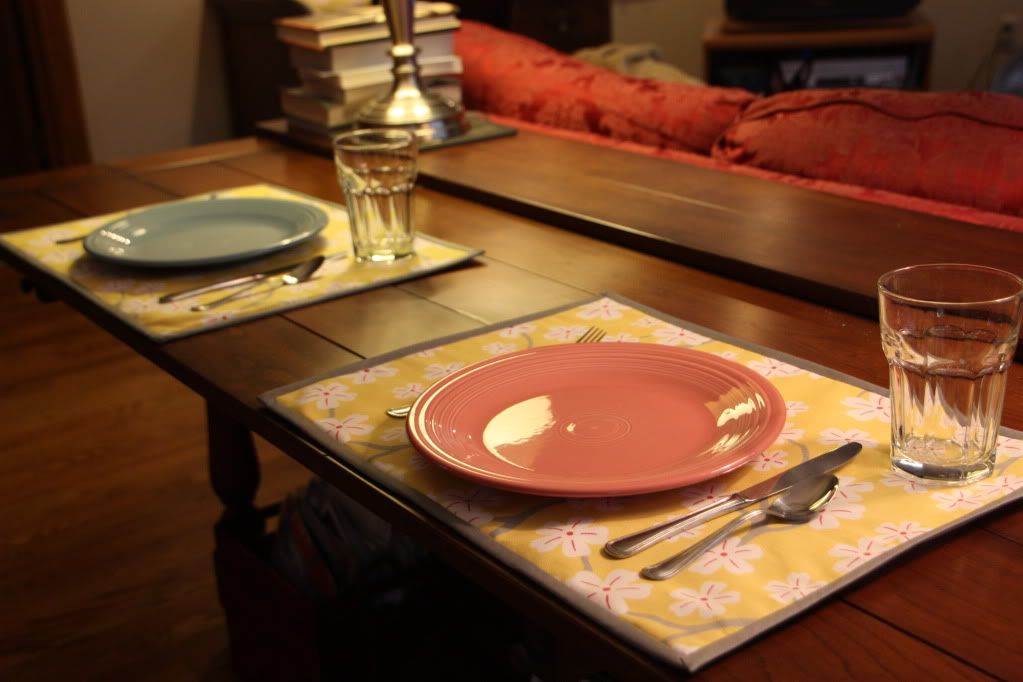 Remember the yellow fabric I did not use on my dining room chairs? After a little deliberation, I decided I wanted to use it for placemats, but not for the dining room, for the kitchen/family room. It is one room, not two attached rooms. Behind my sofa I have a flip top table, which we can flip down and use chairs and eat while watching tv, as pictured above. Truthfully, more often, we sit on the sofa and put the plates behind us when we are done, even when we are not watching tv, as pictured below. I plan to leave them there, like giant coasters.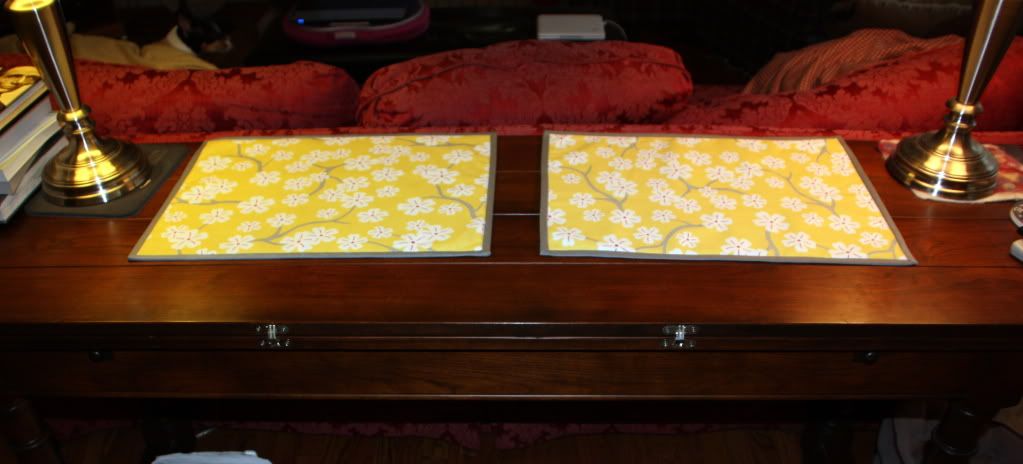 Sewing always reminds me of certain truths:
1. I am not a perfectionist.
2. I am not a planner.
3. I would experience less frustration and save time if either of those were different.
4. I am happy anyway.
I wanted oversized, padded, not quilted placemats, so that is what I made. However, I am rather afraid these will fall apart in the washing machine. Not being quilted, the only thing holding the three layers together is one row of stitching at the binding. The backside is hand stitched. Also, I totally blanked on how to properly apply the binding, and started at corners, resulted in very fiddly and frayable corners.
Only time will tell, but in the meantime, I'm really happy with how they look. There are only four of them, because that is how much fabric I had. Ideally, I would have liked six, but four will do nicely.