We have company this week, so we visited Rocky Mountain National Park yesterday.
Since I am lagging behind in my 365, I decided to share more than one from our day there.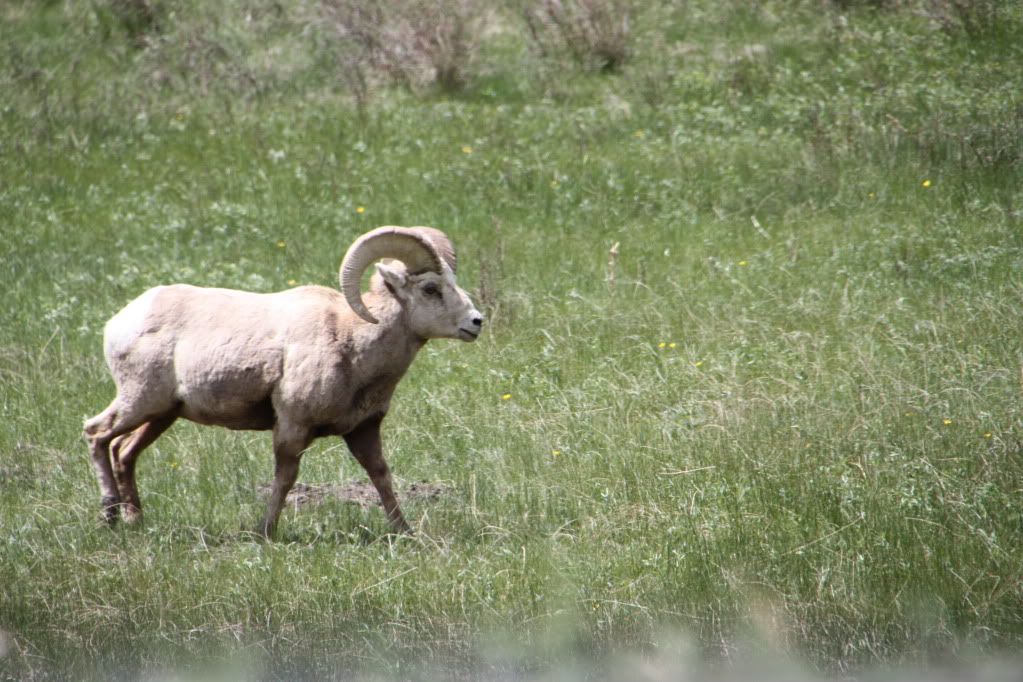 K. was our lucky charm for wildlife sighting.
We've seen big horn sheep in various locations in our state, but never before in RMNP.
This shot was taken from a moving vehicle, because the park volunteers were there
to make sure we did not get out of our vehicles and approach the sheep.
We weren't even allowed to stop near them.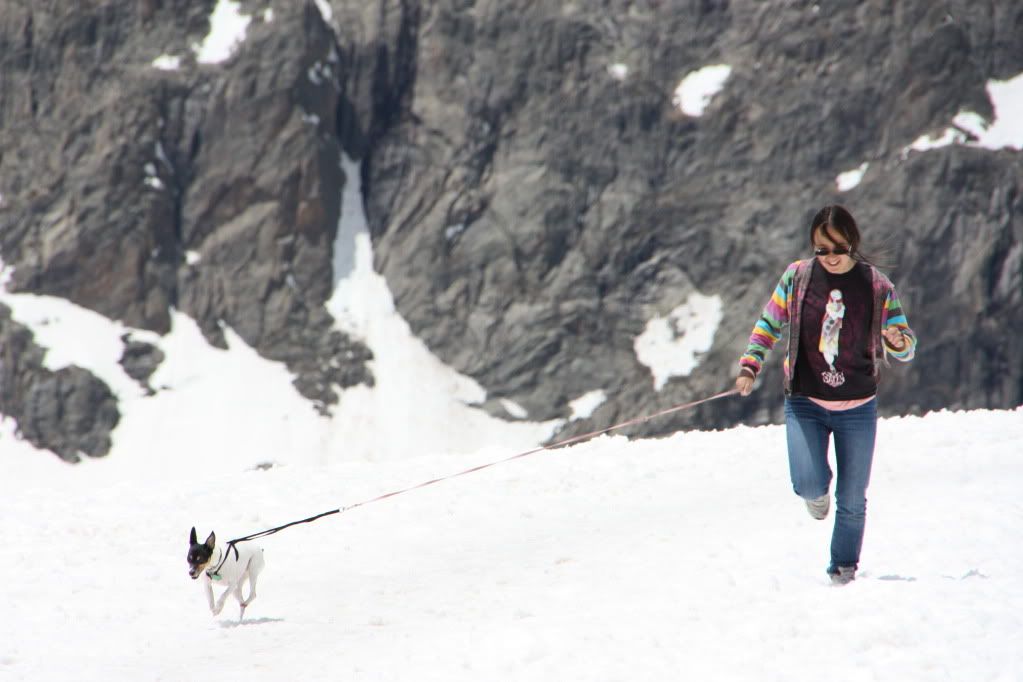 There is still plenty of snow in the mountains.
Trixie, as you can see, still gets around just fine.
Plenty of snow.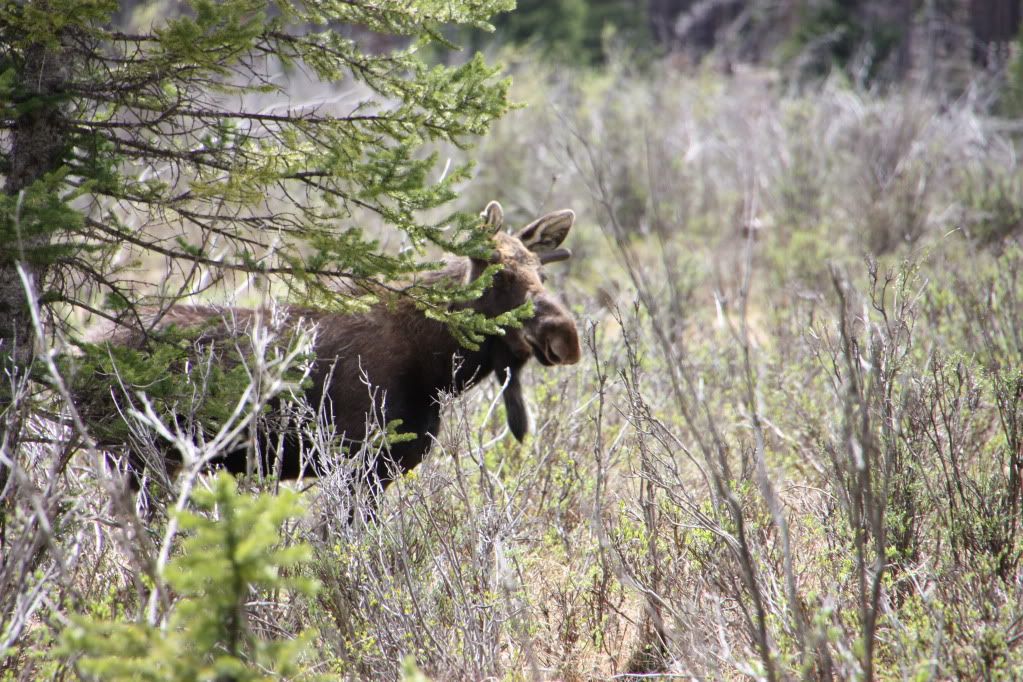 Plenty of moose, too!
We saw a record (for us) four moose in one day, including this young bull.
As I said, K was our lucky charm. All the animals came out to see her.
She also saw the yellow bellied marmots, who hibernate eight months of the year.
I did not see them, because I - stupidly - forgot to throw real shoes in the car.
Hiking in snow in flip flops did not appeal to me.
(The snow photos I took while standing in the plowed parking lot.)