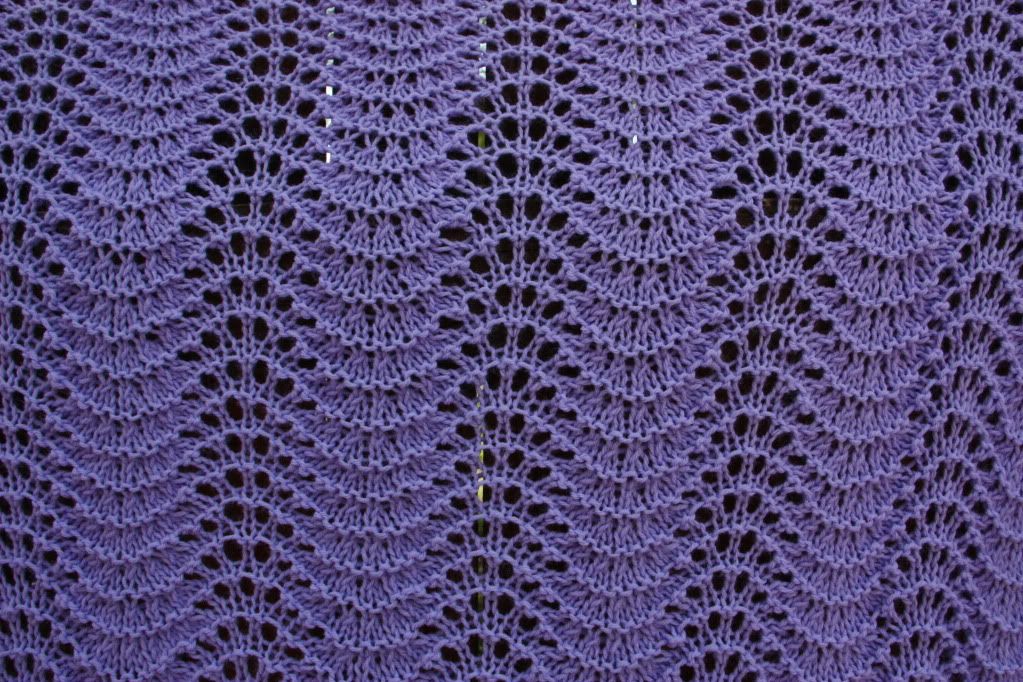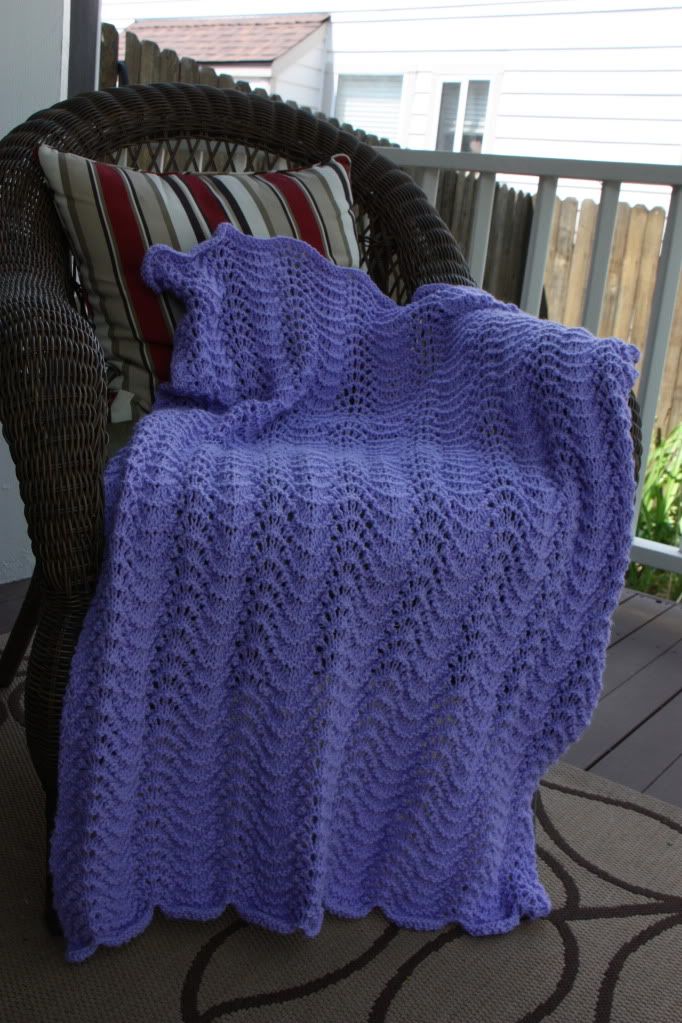 I used the feather and fan stitch this time. I find it such a pleasing pattern to knit. It is one of the old Shetland lace patterns. Four rows, only one of which makes the pattern, and it requires no edging to hold its shape. Since it is not under copyright, I can give you the pattern right here:
Cast on a multiple of 12.
row 1: knit
row 2: purl
row 3: k2tog 3 times, *yo, k1 6 times; k2tog 6 times,* (repeat from * to * until last 6 sts), k2tog 3 times
row 4: knit
I knit this one with Lion's Pound of Love and 10.5's, casting on 144 stitches and knitting until it was lap length. I have quite a bit left over. I could have made this one either wider or longer, but I wanted it to be the same size as the others.
I may take a summer break from the blankets, because large acrylic projects and hot weather are not a good match. Then again, I have a long road trip coming up, and need something to knit.