Our original idea, to mount the birds on a branch in a planter, did not work out. After many days in the woods, getting eaten by mosquitoes whilst searching for a branch shaped like a bush, I decided to rethink the birds. After talking with my mom, the recipient, we decided to go with a grapevine wreath rather than a straight-ish branch.
I bought a ready made 24" wreath at Michael's, and got out the hot glue. With my daughter's help, we played around with the birds' placement, and decided on this arrangement. Truthfully, the final result doesn't meet my vision, but I think my mom likes the wreath better than she would have the birds in a bush look I was going for. So I am reminding myself that the recipient is more important than the giver. I am also keeping my eye out for the perfect bush shaped branch, in case I want to try again.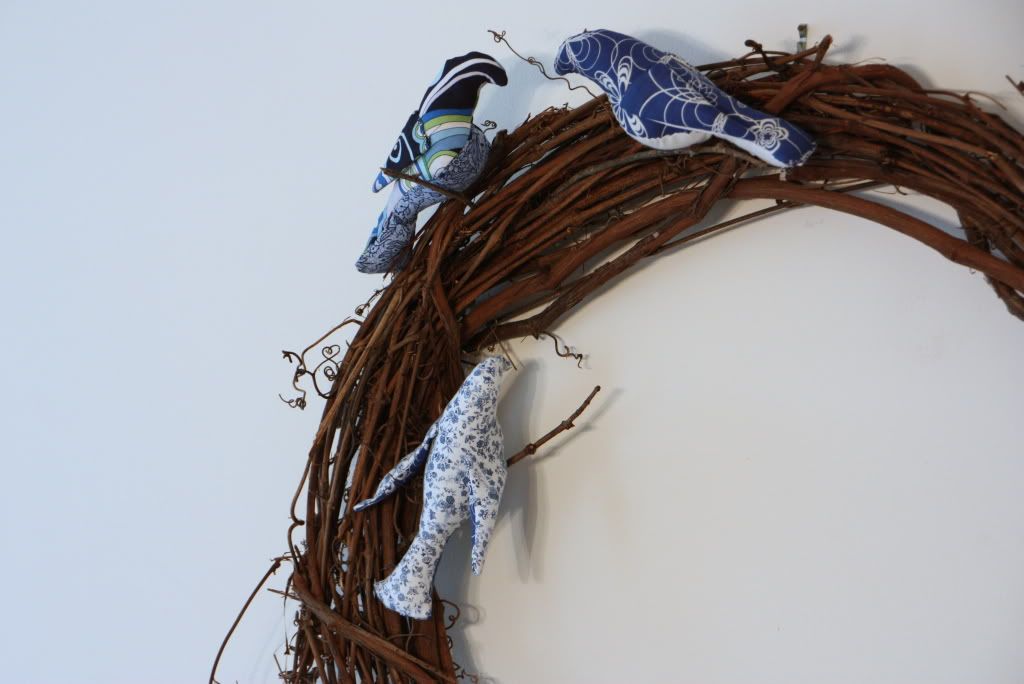 The other birds, the ones the children at our church made to send to Costa Rica were, I am told, a big hit with the children there. So bird happiness all around.