The day started rough for Jeb. Here he is giving me the stink eye after his bath.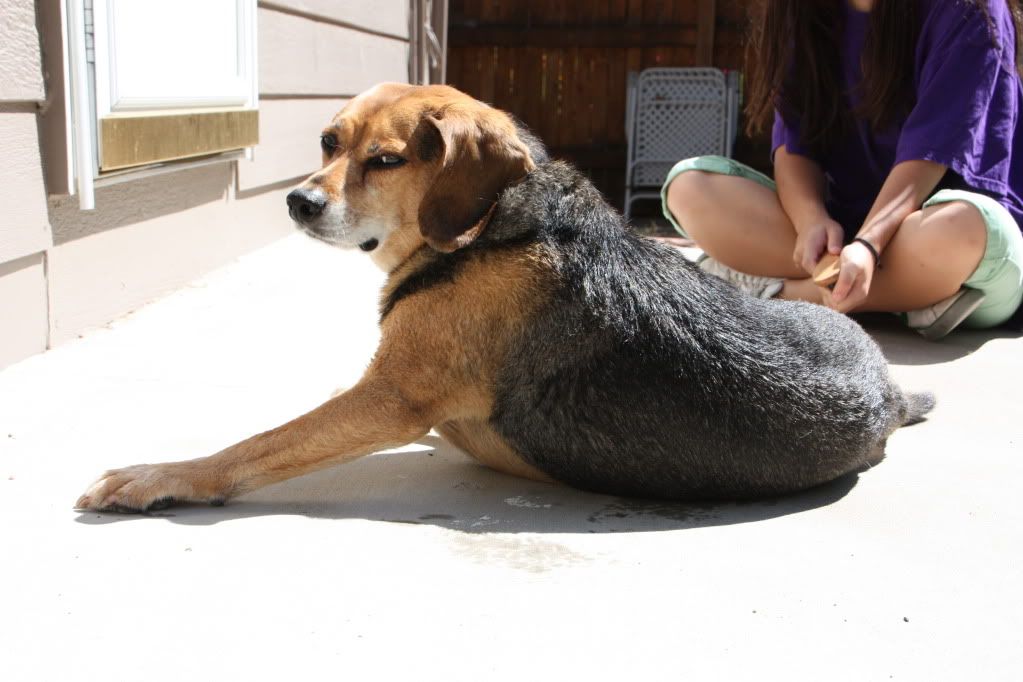 He forgave me when I let Trixie and him lick my food box.
Isn't it sweet how they share?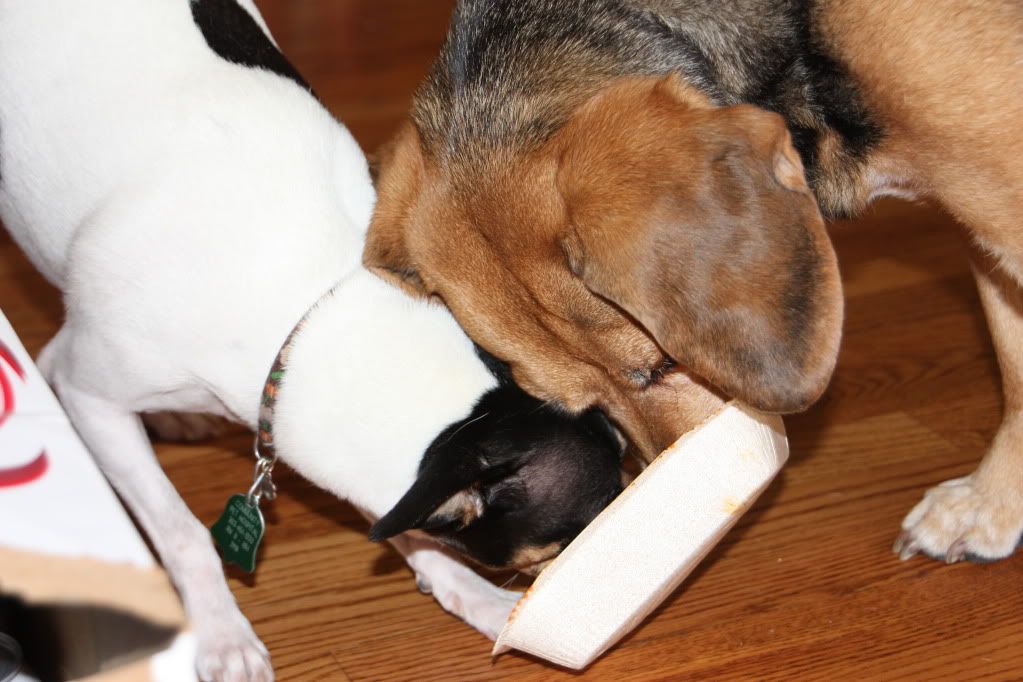 The afternoon brought more fun: a walk in the mountains.
He likes walking with my daughter best, because she will run and climb
and let herself be dragged down hills.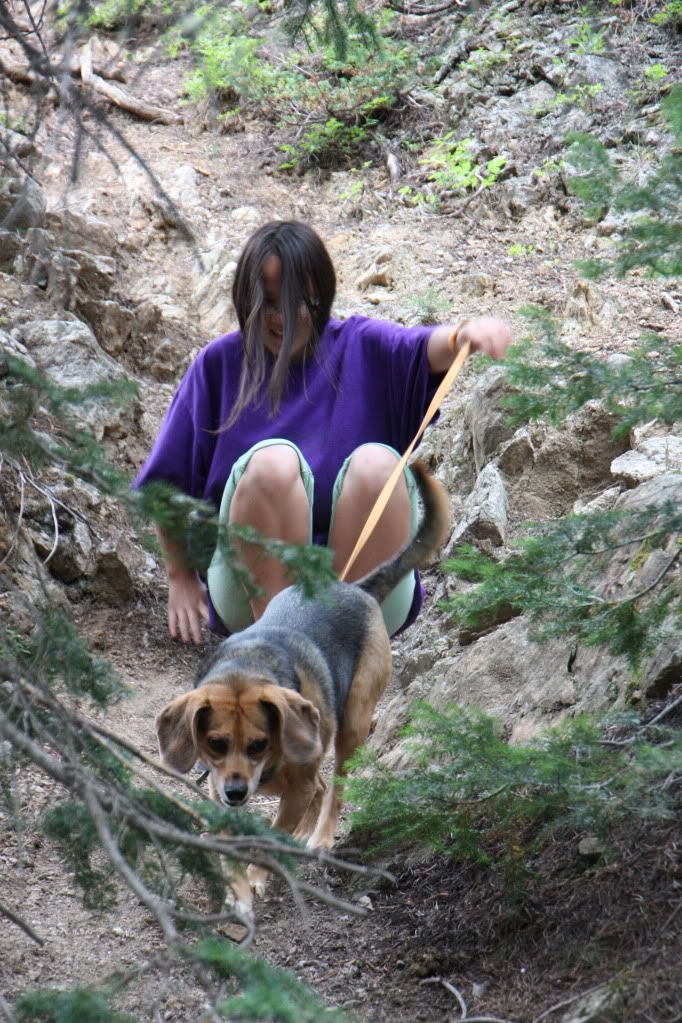 Plenty of good smells to sniff: that is probably Jeb's favorite part of any day.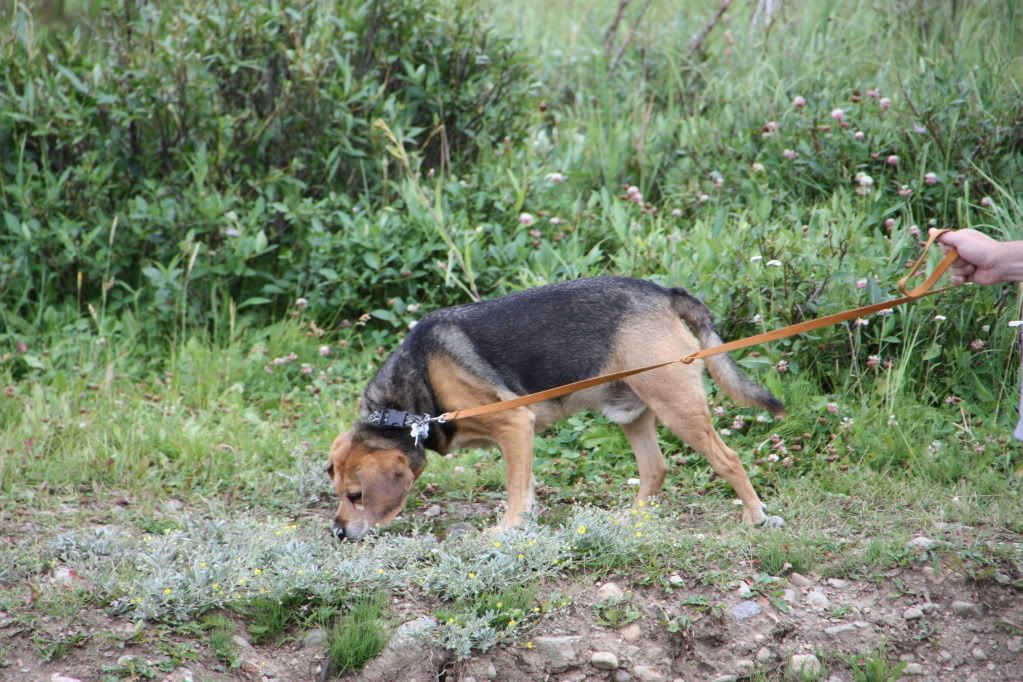 (If you are wondering why I bathed the dogs before taking them out in the woods,
it is because Trixie rolled in something stinky.
If you're bathing one dog, you may as well bathe both.)