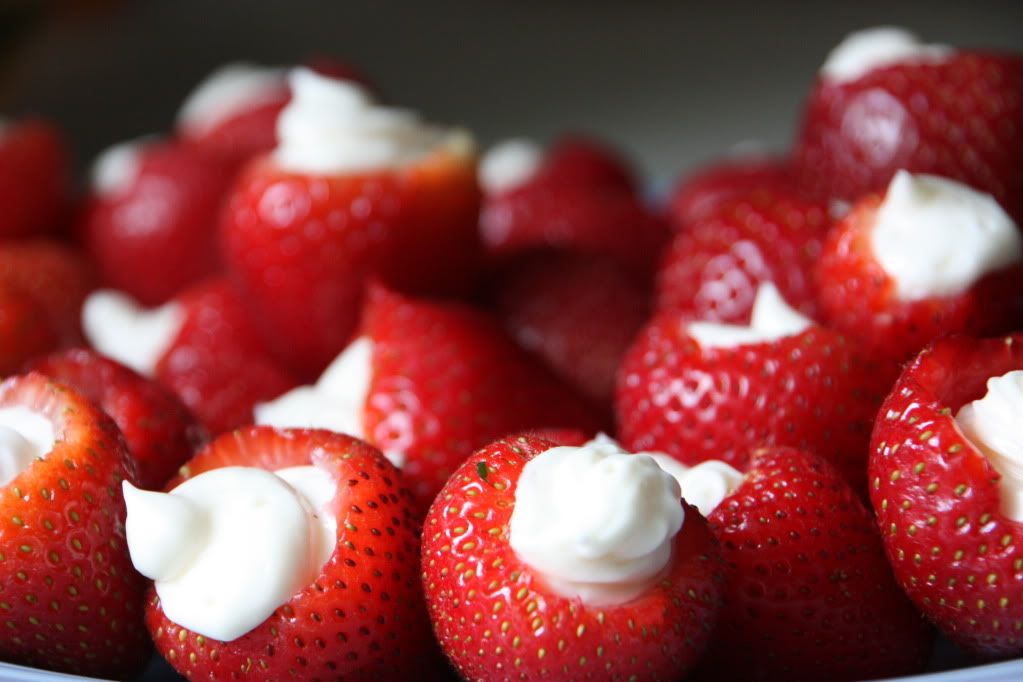 I saw these on Pinterest, and knew they'd be perfect for craft night. They were.
Five of us finished off the entire plate.
Super easy recipe:
2 packs of strawberries
1 box of low fat cream cheese
1/2 cup powdered sugar
1 tsp vanilla
Hollow out the strawberries (I added the scooped out bits to a smoothie.)
Mix the other 3 ingredients on high until fluffy.
Use a pastry bag, knife, spoon, whatever, to stuff the fluff inside the strawberries.