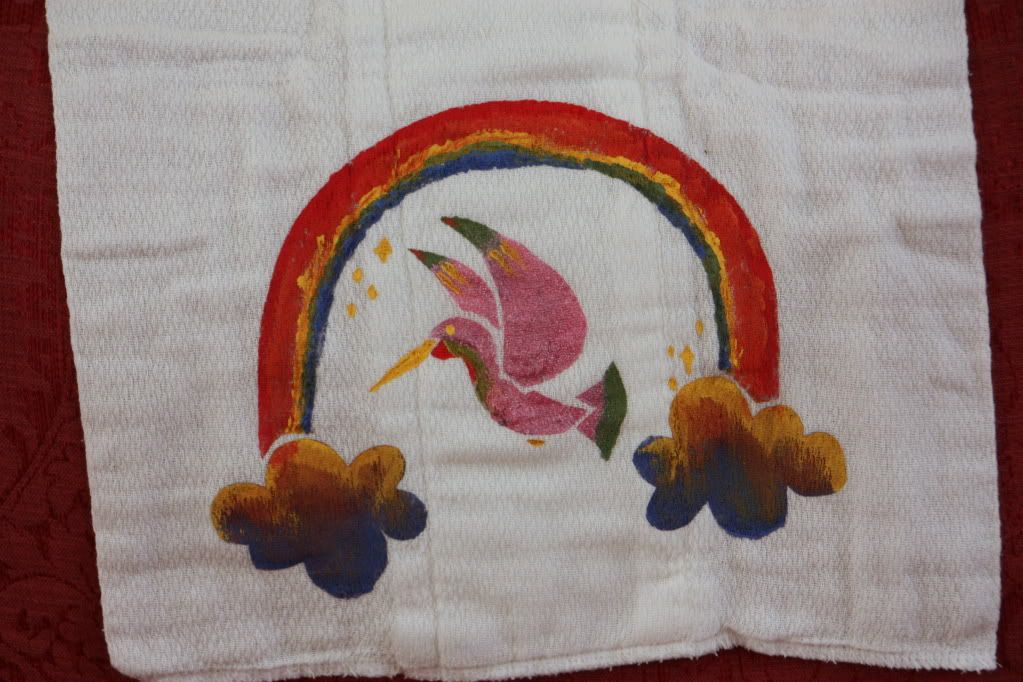 This was my daughter's design.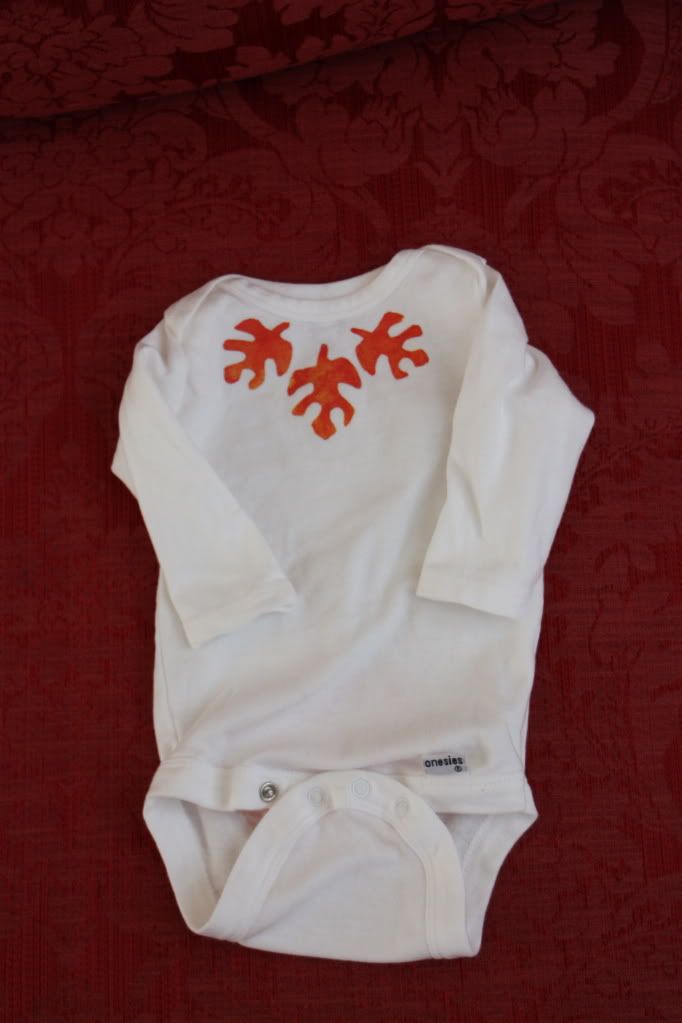 Front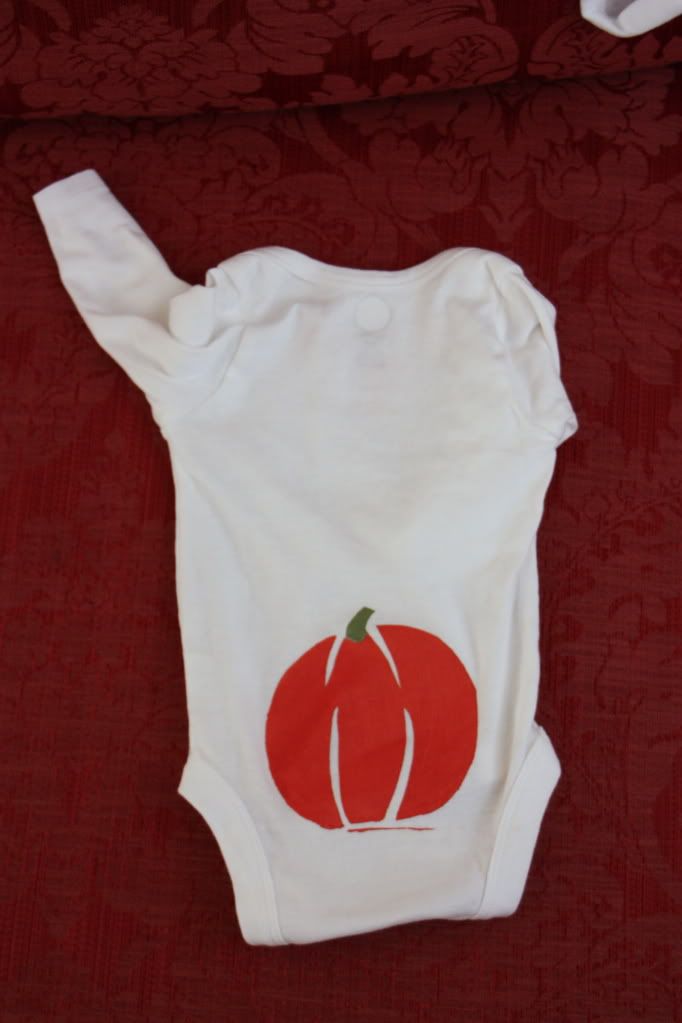 Pumpkin butt
My Craftastic friends came over this week. Usually, we all work on our own projects, most of us knitting, but this time, we decorated onesies for the expectant mom among us. We used the freezer paper stencil technique I'd seen on Pinterest (it was a complete Pinterest evening, both craft and snack).
You can find tutorials for freezer paper stencils all over blogdom, but the gist of it is that you cut a stencil out of freezer paper, iron the shiny side to the fabric, paint, let dry, remove, and voila! sharp clean edges.
As you can see, it worked beautifully, even on the gauze diapers.
The most difficult part was cutting the stencils with an exacto knife. Not that it was hard, but compared to ironing and painting, it was the most time consuming part of the process.
We had so much fun, and it was such an easy craft. I think all of us are now trying to think of other things we can stencil. One friend is planning to make t-shirt tote bags and stencil them.
I might do that, too. Or have my daughter do it, as she can actually draw. Maybe a Tardis Tote? That would be fun!