This post is especially for my mom, who wishes I would post more about daily life.
Jeb does not sleep in bed with me. Trixie does. Jeb sleeps on the floor, half the night in the closet, half on top of my bedspread at the foot of the bed. I only know this because he is always asleep in my closet when I put on my jammies and at the foot of the bed when I wake in the morning. The thing is, Trixie and I have weaker bladders than Jeb, so we wake up pretty early, take care of that, then climb back into bed.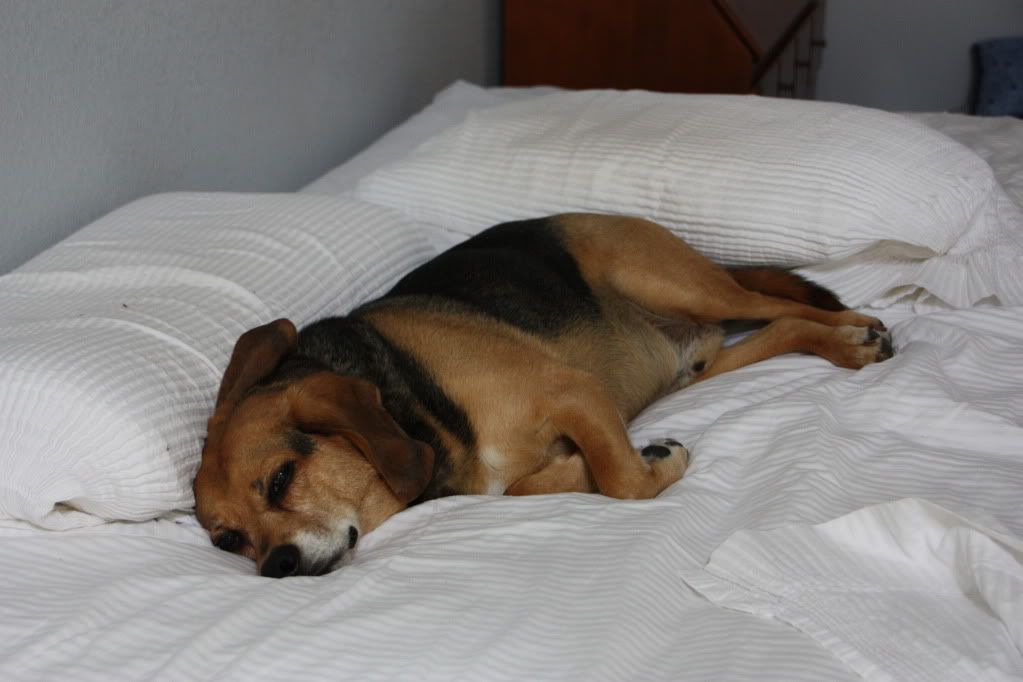 That is when Jeb climbs into my bed - while I am downstairs letting Trixie out. Every morning, we come back upstairs to find him not only on the bed, but hogging MY pillow. Could he take up any more space?