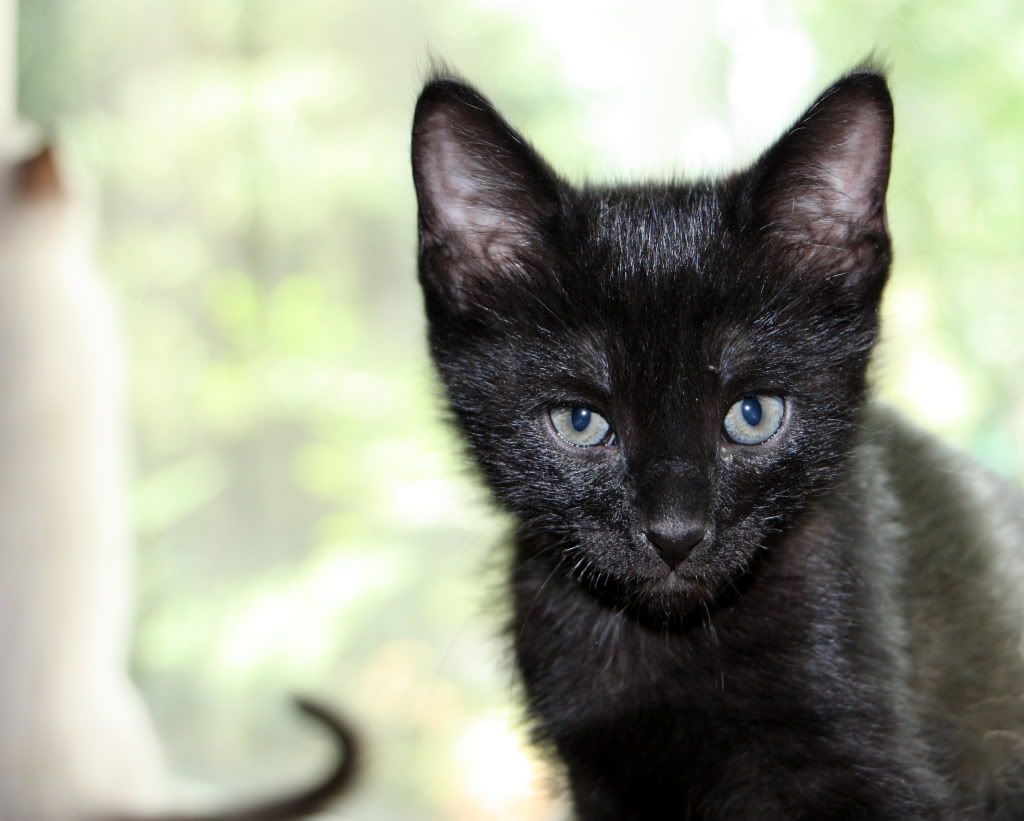 I visited a friend today and enjoyed watching her kittens play.
The kittens, four brothers, are a few days shy of eight weeks.
Two are not quite black. They look black here, but they have subtle stripes.
One was ashy-white, with blue eyes, grey mittens, and a very independent personality.
The fourth looks like his mama and has her sweet cuddle-me personality.
He was my favorite, because he took his nap on my lap.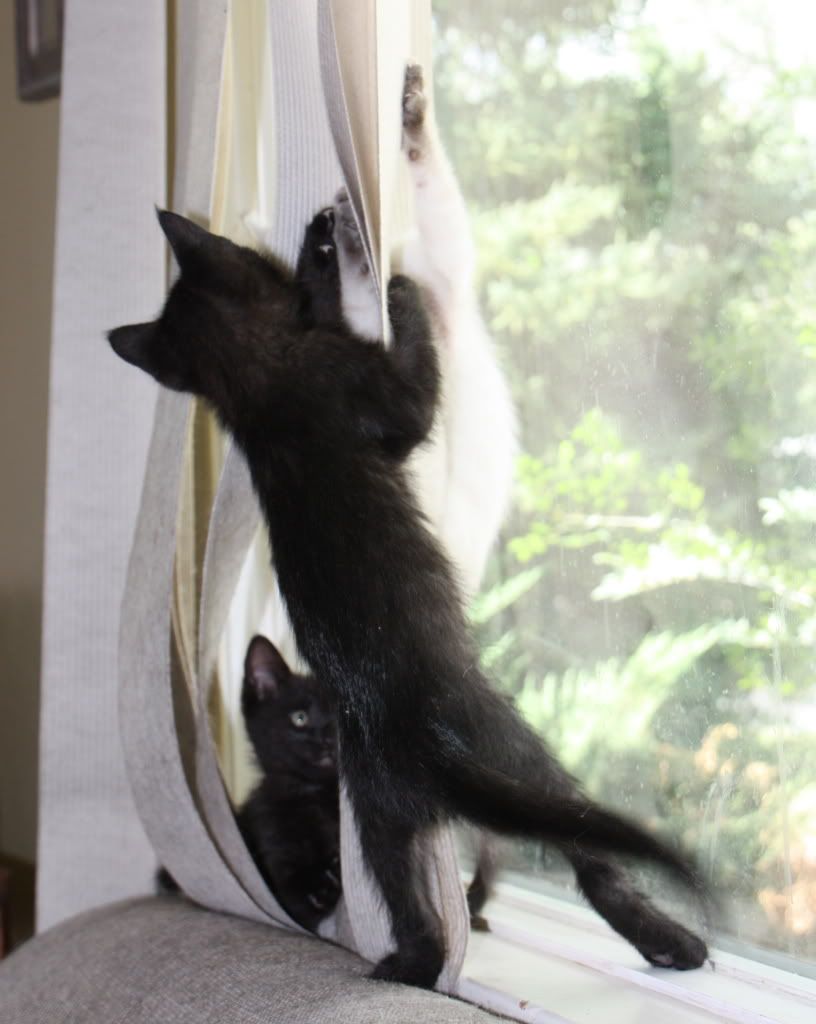 When they are not napping, they are all four maniacs.
This is one of their favorite games:
Attack your brother around the vertical blinds!
It was fun to see them before they go to their new homes.