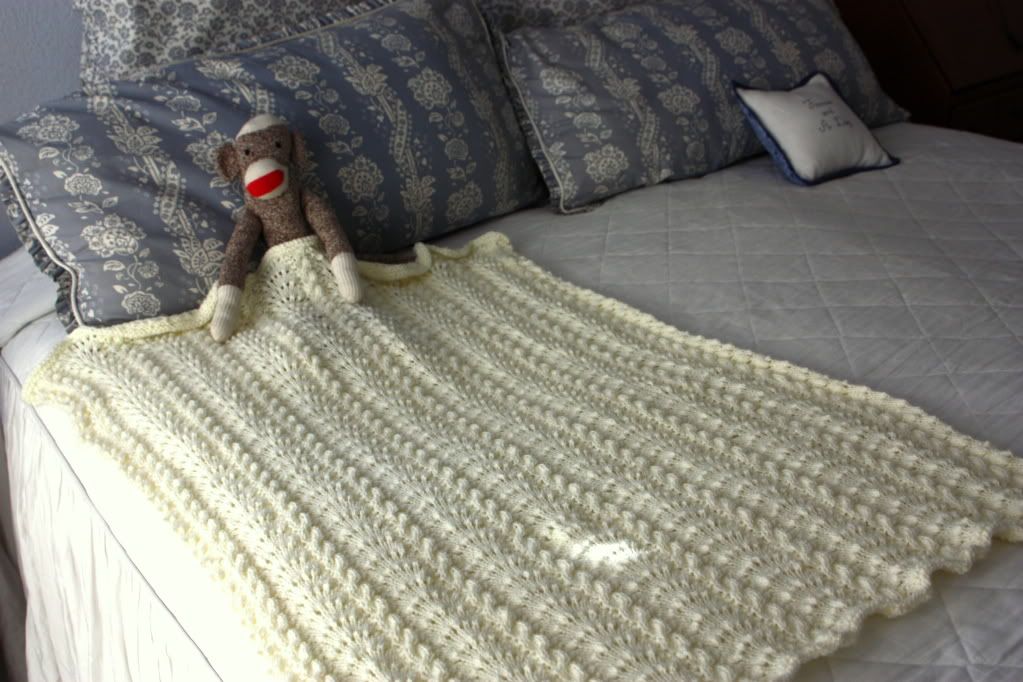 The tenth blanket is finished, and I think I will be stopping here. As I mentioned last week, I have a few other projects needing to be done this fall. If I finish those, and have time before Christmas, I may make another blanket, but if I stop at ten, I'll consider that good. I do hope the recipients at the nursing home enjoy their lap blankets.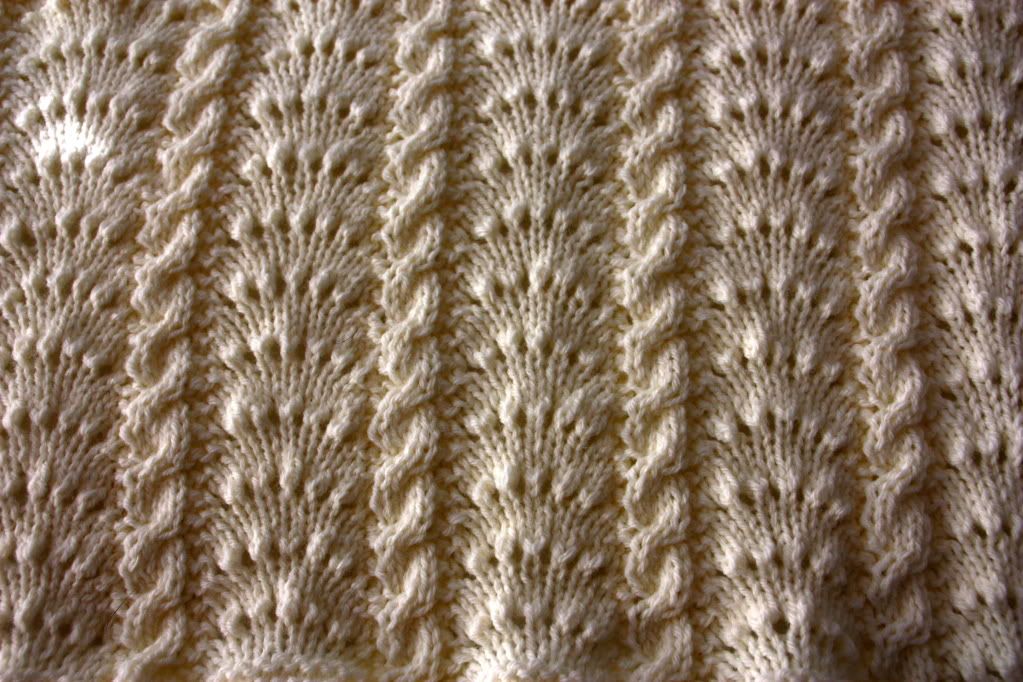 This pattern is Sunny Cables and Crowns from
Our Best Knit Baby Afghans
. I used Lion Pound of Love in antique white, which never photographs as pretty as it is. It is a very pale cream, barely yellow. The photo on top, with Lumpy is more accurate, at least on my monitor.
Because the cables only use four stitches, I easily crossed these without using a cable needle, which did keep things moving more quickly. I do not like the way the top edge looks so loose. Were I to knit this again, I would not follow the directions, but continue to decrease in pattern for the last few rows.