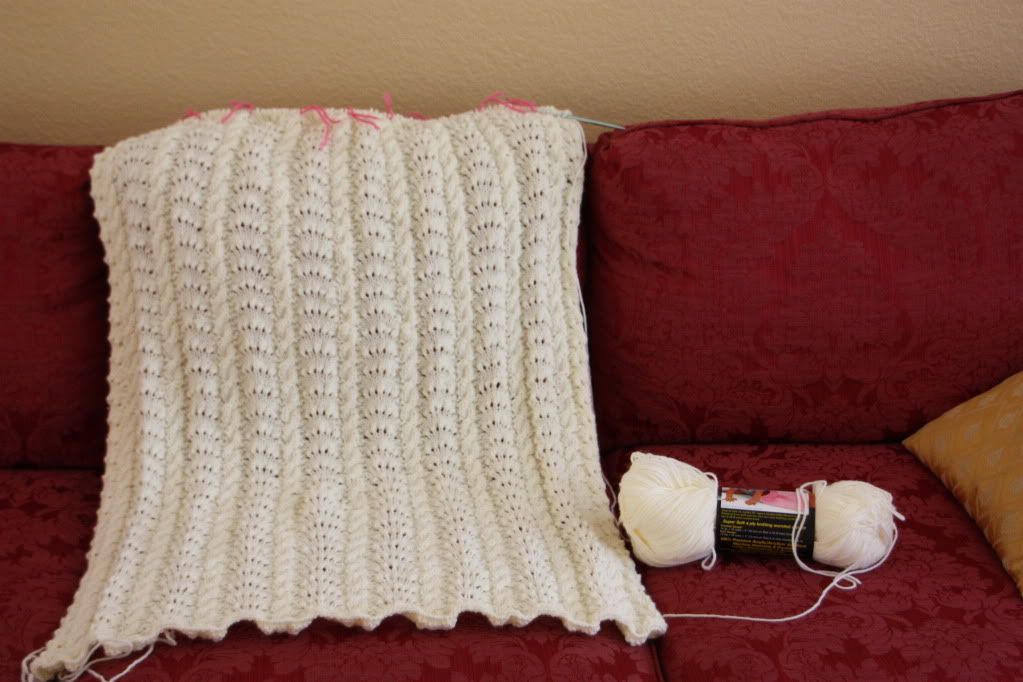 I was down with a nasty cold this week, and spent most of my time on the sofa, breathing through my mouth, coughing, blowing my nose, pulling on a blanket, tossing off the blanket, applying lip balm, and drinking hot tea with lemon.
The sinus pressure kept me from reading, but it did not prevent me from knitting, so I made good progress on my tenth lap blanket. I'm considering stopping at ten, instead of the dozen I'd planned. I have other things I need to make and want to make.
Thursday I succumbed to the lure of the tv, and watched every episode of Downton Abbey, which I'd not seen before. Because I was so muddle headed, I did not realize that Netflix started me on episode 5 until after I'd watched 5 and 6. So I watched 5, 6, 1, 2, 3, 4, 7. It still made sense, at least to me, but not so much to my husband, who came home toward the end of episode 2.
(This was not Netflix's fault. Unbeknownst to me, my son had watched episodes 1-4, and Netflix always has you pick up where you left off.)