Our local zoo has a few free days in the off months -
two each in October, November, January, and February. I try to go to as many as I can.
Today, my daughter and I went after she got out of school.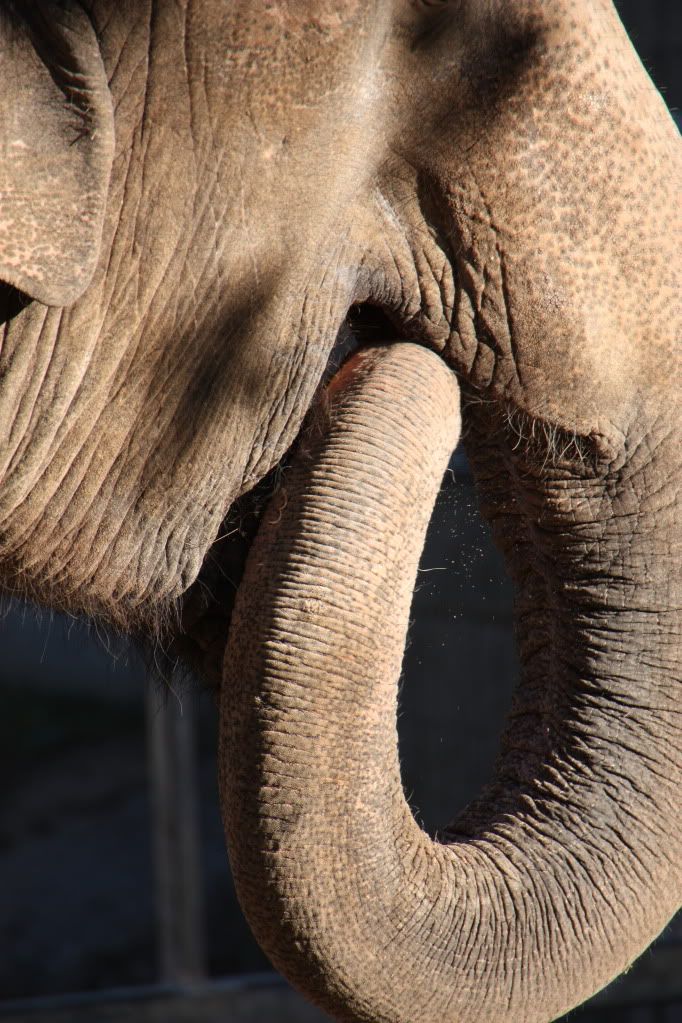 Elephants are one of my favorite animals.
A new Asian Tropics exhibit is under construction,
and I think the elephants will like their bigger and better place there.
To get them ready for their move, transport boxes have been placed in their current enclosure.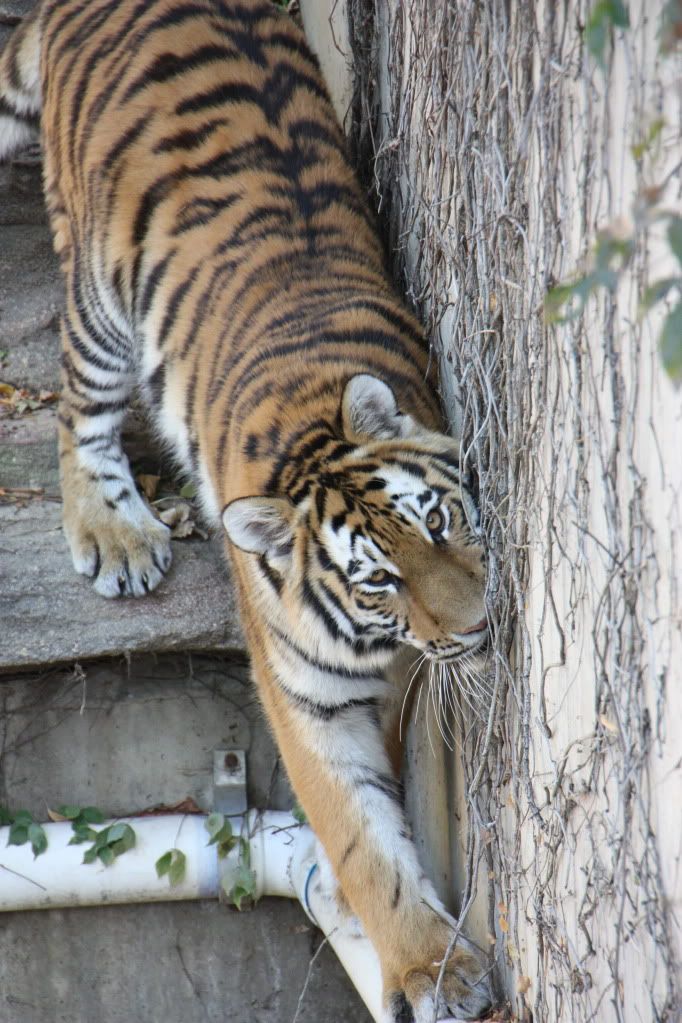 Last year's cubs look grown, but are still full of mischief.
This young tiger was attempting to escape by means of the drain pipe.
I am happy to say he(?) was not successful, turning back when he realized he could not get his back legs on it without losing balance and falling into the dry moat.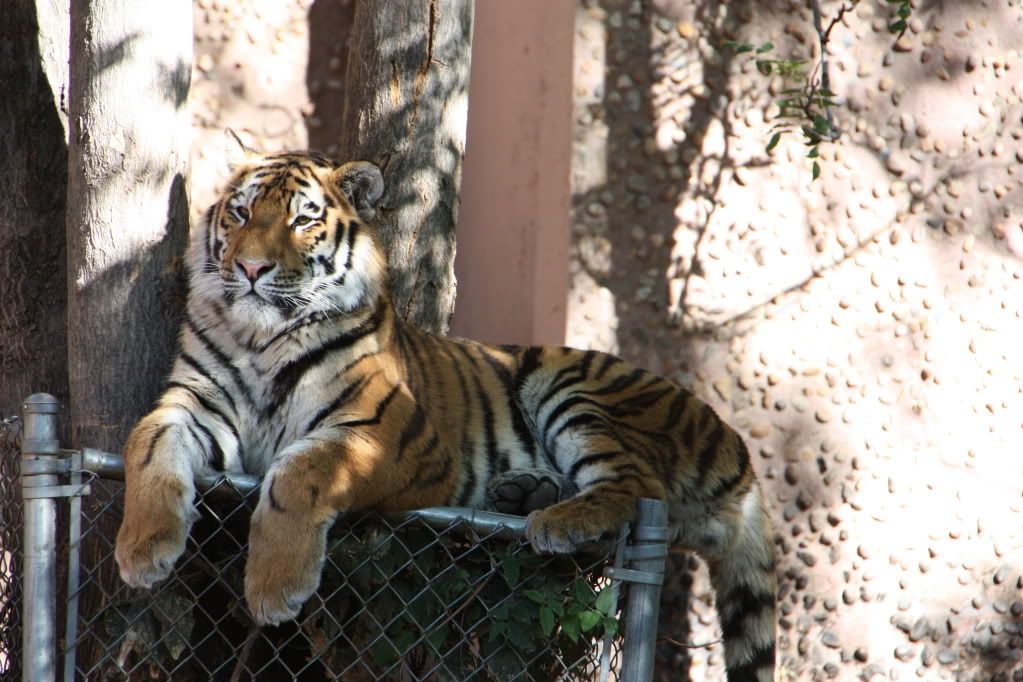 Across the yard, this one happily perched on top of the fence meant to keep the tigers from destroying this particular tree.
Looks pretty proud up there, doesn't he/she?
It's a six foot fence, and the tiger leapt up there as effortlessly as a big dog on a sofa.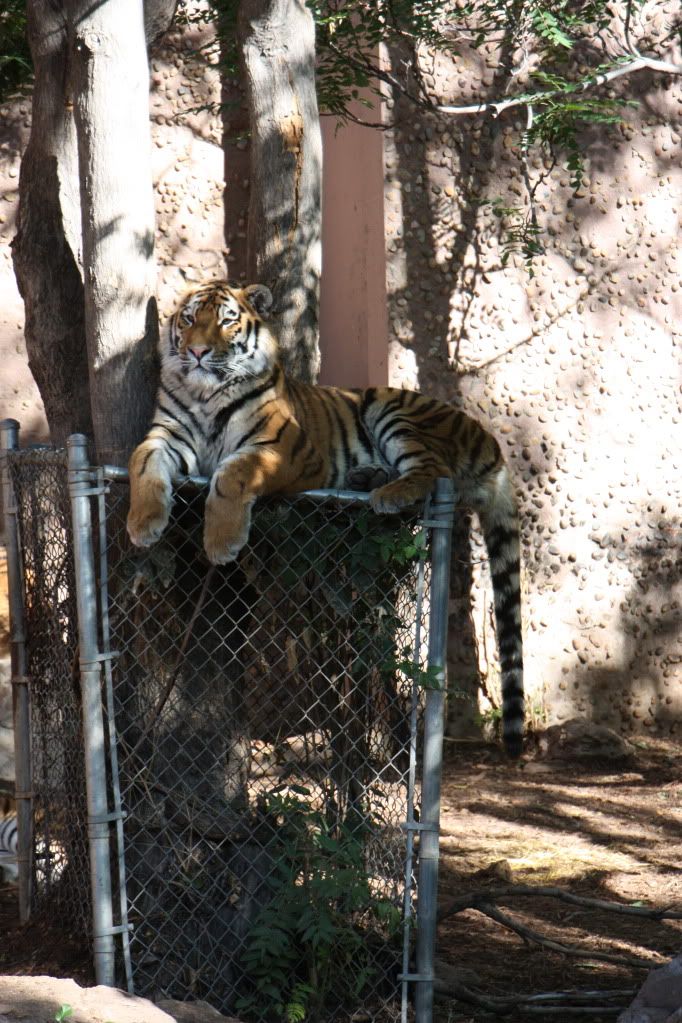 The next free day is only a week away!