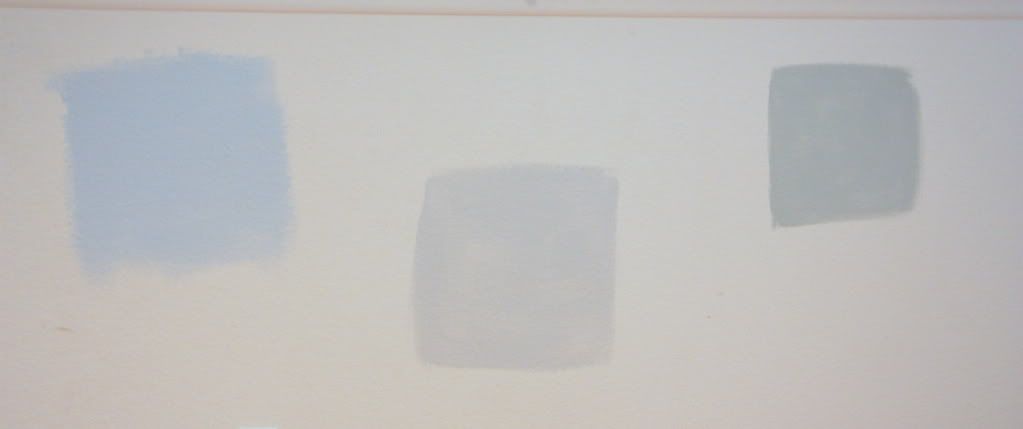 Choosing a color for my basement has been difficult.
What I want: pale blue-grey.
What happens in my basement: grey turns green. I thought it might be the soft white bulbs, so I replaced all the overheads with non-yellow bulbs. That helped, but not enough.
The sample on the right is paint from the upstairs bath, so I tried it first. Upstairs, it is a grey-blue. In the basement, it is greenish grey and too dark. So I thought I should try something more blue and lighter.
The sample on the left came next. I do like it; I love blue rooms. However, I am thinking resale in a couple years, and think this one might be too bright, a little too nursery blue for mass appeal. So I looked for something even lighter, less saturated, and greyer.
I chose the one in the center. It is very pale, more grey than blue, and leans more to purple than green, which the basement seems to need.
I find it fascinating how the light in a space changes everything.
And now you know what I will be doing for the next few days.