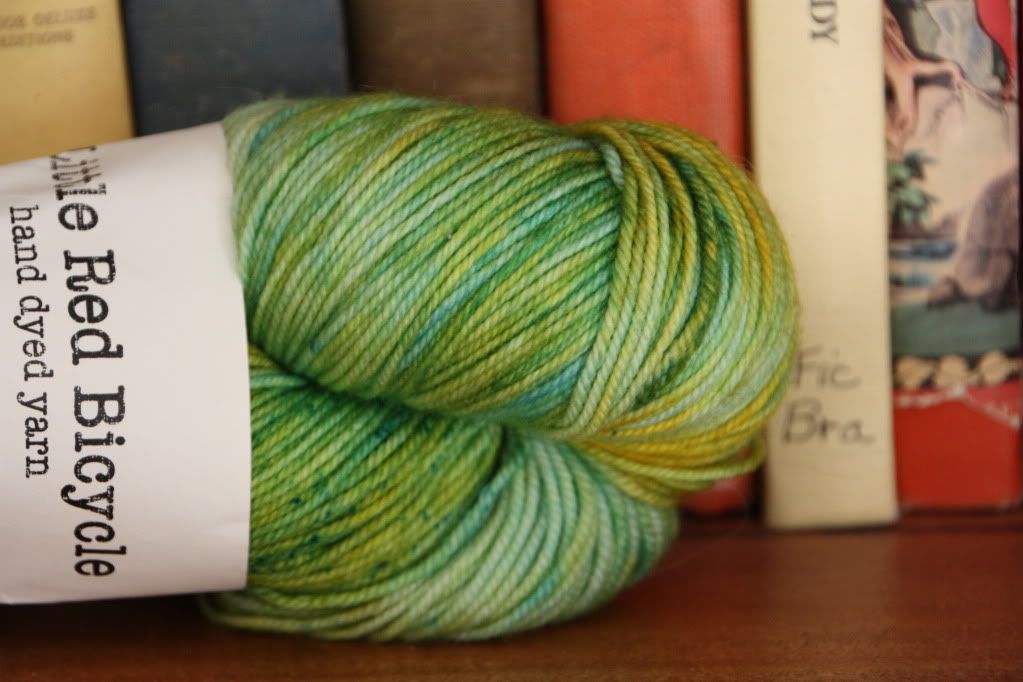 I don't enter every giveaway I come across. Not even most. I limit myself to things I really do want, or think I will use. Of course, I rarely win.
Recently, however, I won this skein of handpainted yarn from
What's Up, Cupcake.
I envisioned knitting it into a scarf or cowl or neckwarmer of some sort. Now I am considering socks or a baby sweater.
Today I entered to win this Danish monkey. I've admired these monkeys for some time, and would love to own one. The photo is a link if you want to see him in other poses. He is really quite clever. I am not certain I am eligible to win; I didn't see anything about international shipping. It was worth trying though.