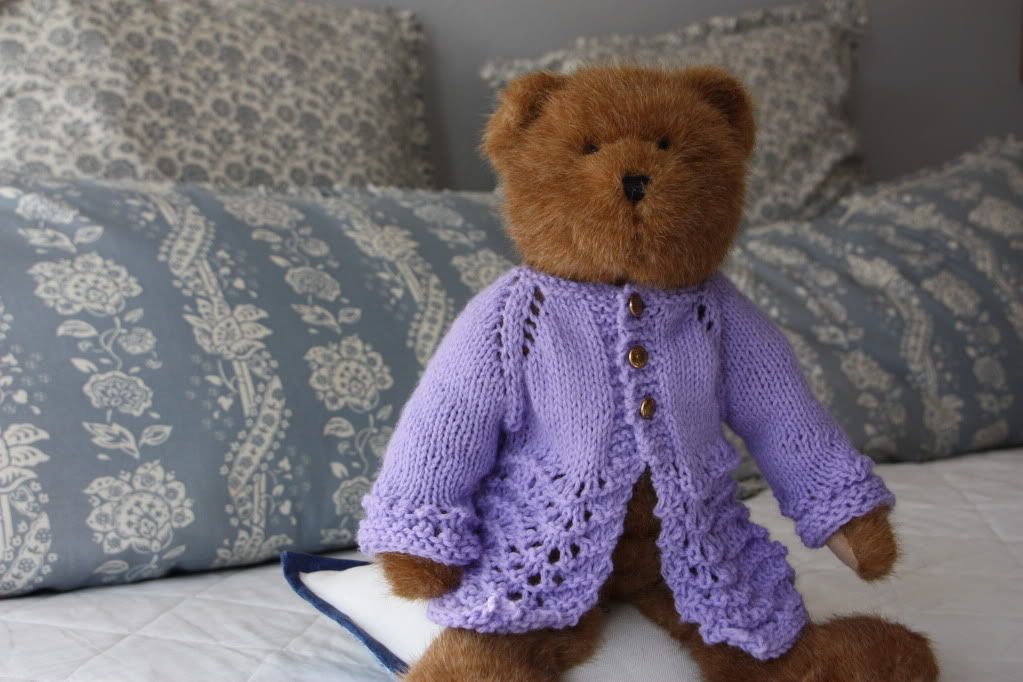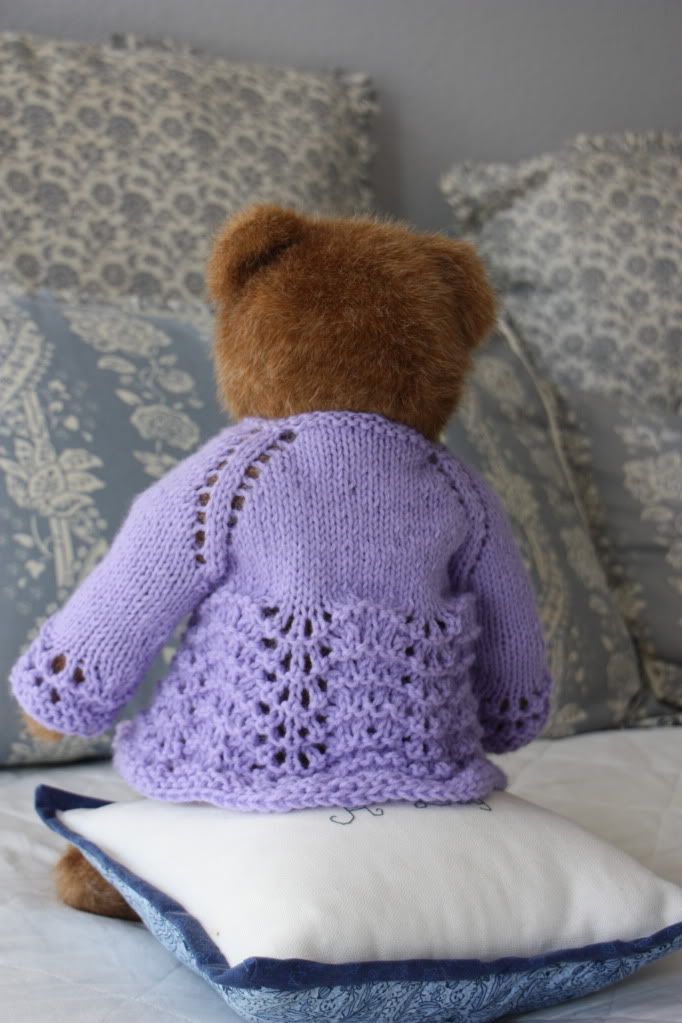 Is not finding out the gender of one's baby beforehand a trend among people you know? It is around me, and I am not a fan of gender neutral knitting. Not that I do not love the look of a baby in pure white, but all too often, white yarn is scratchier than dyed, because of the bleaching required to get clean whites. So I like to hold off on knitting until I know the gender.
Yesterday, a dear friend gave birth to her first - a baby girl! As soon as I found out, I started knitting in purple. (I love, love, love pink, but the mom is not a pink girl, so I thought she'd appreciate purple. First. I have a pink sweater planned next.)
Actually, I had pulled out the girlie yarns the night before. Thursday night, at book club, we all agreed that this baby would be a girl. Why? Because for all but the last month of her pregnancy, that is what her mommy thought. Each of us who are moms had been correct about our own babies. Basically, book club ladies rock the motherly intuition. ;)
Anyway, I started this little sweater Saturday morning, finished in the afternoon, and sewed the buttons on in the evening. I love these buttons - girlie, but not too precious. I had them in my stash. I don't know why I bought them or why I hadn't used them for that, but I was happy to have them on hand.
It's a quick knit, one I've done
before
. I followed
the same modifications
, and added an omission of the first garter ridge. I think, when I knit this again (which I am sure I will), I will put that ridge back in place.
The pattern is free; you can find it
here
. This time, I used Lion Pound of Love, knit on 8's for the stockinette and 10's for the lace.
If I am able to get a photo of the baby in the sweater one day, I'll share it (if mom okays that). I can't wait to hold this new baby girl!