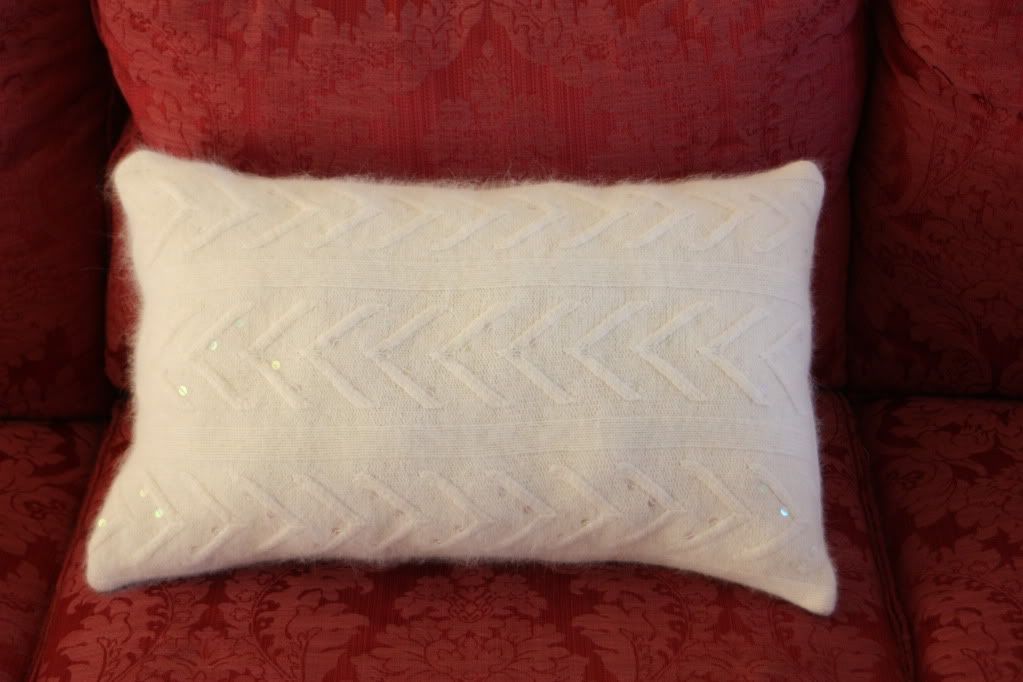 A friend kept telling me it was easy to make a pillow from a sweater. She has made several, but I think she is more talented than I am, so I wasn't convinced. Wrong! It was super easy. My big fear - the whole thing unraveling and falling apart - did not happen.
We bought sweaters at the local thrift shop. This one was an angora blend which I think had been washed on the wrong setting. It isn't completely fulled/felted, but it is rather dense. It looks like it shrunk length-wise; maybe starting life as tunic length. Or maybe that is how it was made. Who knows? I washed it when I first brought it home, on the wool cycle, so it was clean and waiting for me.
Can you see the sequins? So not something I would wear, but for a pillow, it is just right. I love the softness, the cables, the colour. I think it is perfect for winter. So cozy.
Because the knit was so dense, I did not make an inner pillowcase for it. I just sewed straight lines around the front panel, left an opening, turned it, stuffed it with fluff, and hand stitched it closed.
I am already looking forward to making more pillows. Most of mine are a decade old. Time to freshen things up a bit.