We had a copy of this book about gnomes in the 70's. I am sure it was given away long ago, but gnomes, like so much of the 70's are back. (Owls, even more so. I keep seeing owls everywhere.)
When I started planning my basement remodel, I began looking at a lot of decorating blogs, and the ones whose style I most liked were the Scandinavian bloggers. I don't read any of the Norse languages, so it's all looking at pretty pictures for me.
Anyway, gnomes either never stopped being popular in Norway, or they are enjoying a resurgence there like they are here. On one of the blogs I saw a cute kids' craft to make gnomes, so when our little friends were visiting last week, we made gnomes. Except they called them elves.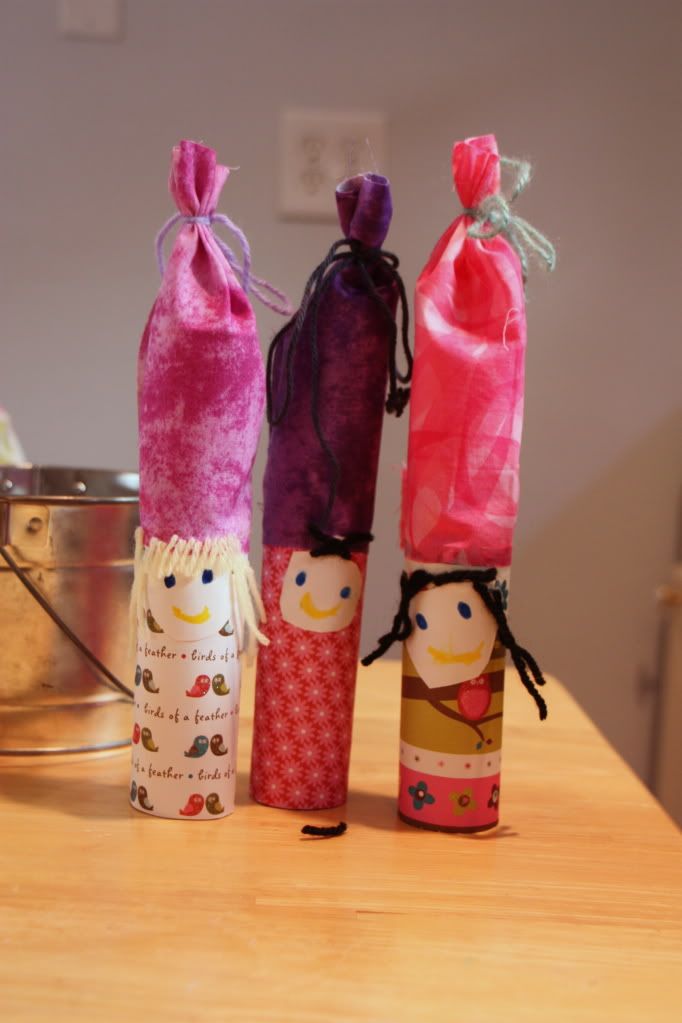 They were just the right balance of not too hard and not too quick to make, so I thought I'd share them here in case any of you are looking for something to fill one of the upcoming school break days.
The set to the right were made by a five year old. I love the bangs she gave herself! She made one to represent each of her sisters and herself.
They are made from scraps of paper, wrapped around a toilet paper tube. We used scrapbook paper that was left from a different project. Wrapping paper would glue more easily, I think. The hat is a square of fabric, tied at the top. Those were scraps from a friend, already cut. So this was a no cost project for us!
Below is big sister, with her gnomes.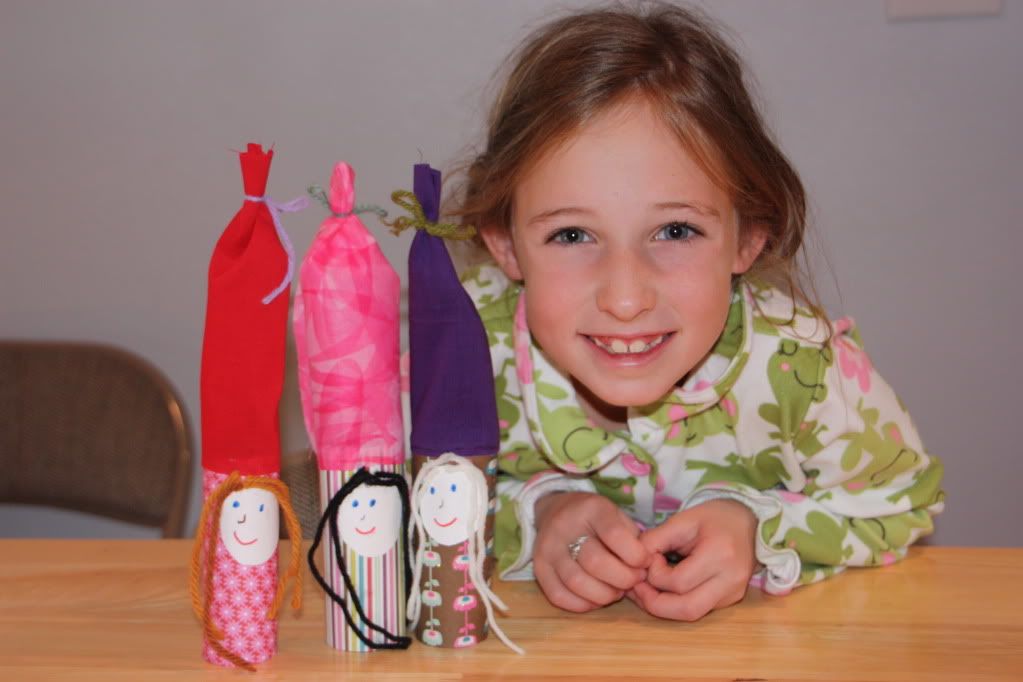 (The walls look purple with the flash, and I didn't bother trying to fix it. I was lucky I remembered to take photos at all. We also sewed some toys, and I totally forgot to take any pictures of those.)