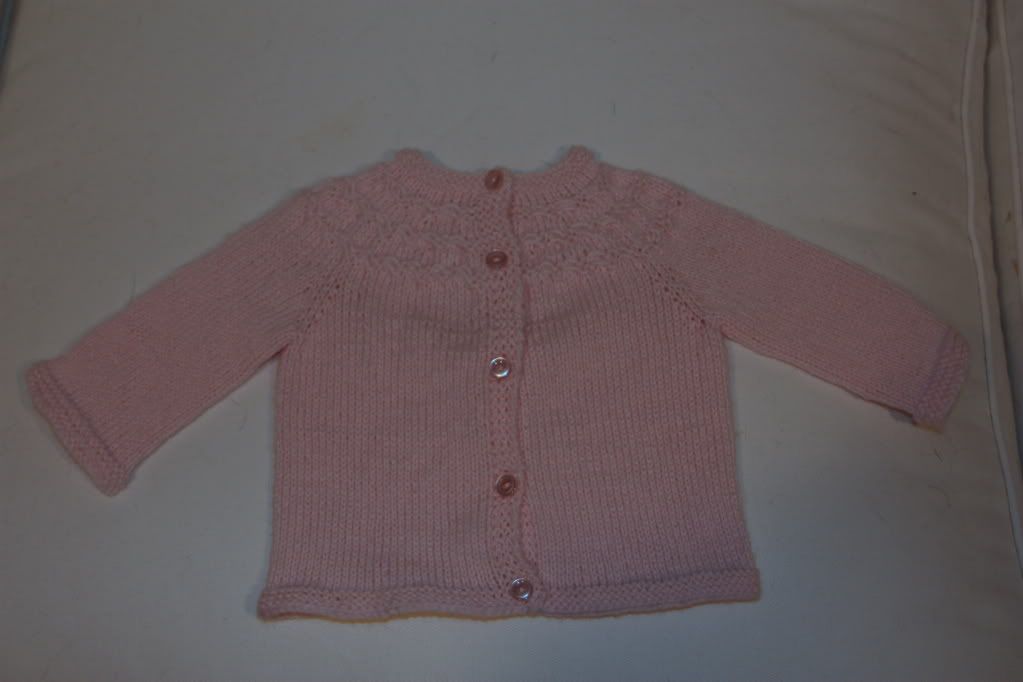 This is my favorite baby sweater to knit. I've made it several times over the past seven years, most recently a year ago in the same yarn. (Hobby Lobby Baby Bee Sweet Delight) I love the simplicity of the design, with just that bit of detail around the yoke. It's not too bulky. It goes with anything!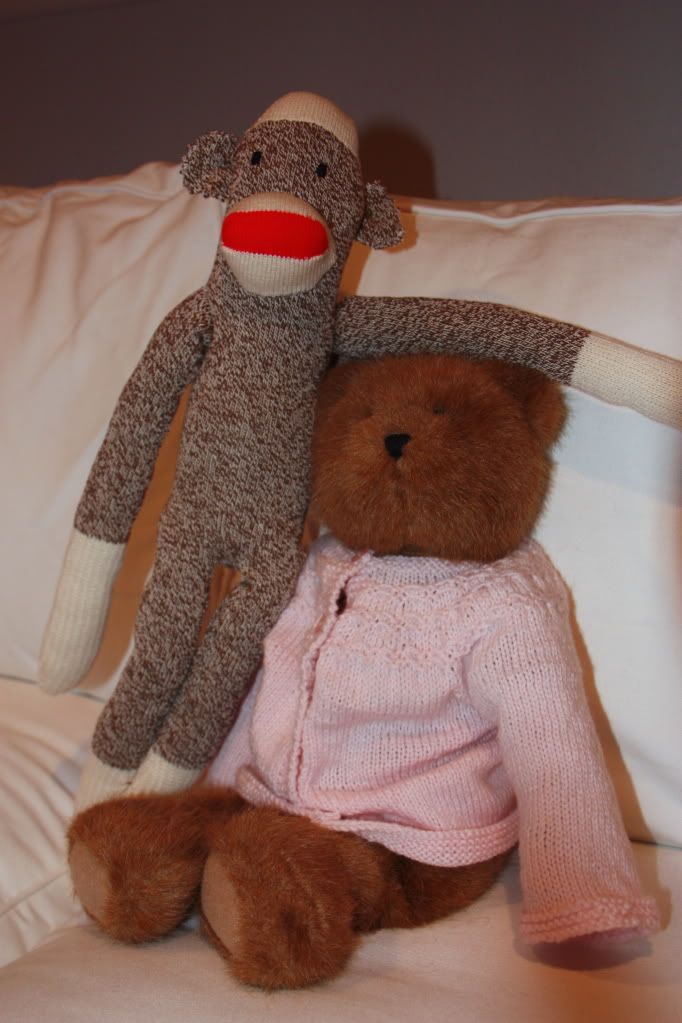 There is, however, one problem: I don't know what size it is. The pattern says it is 0-6 months. What does that mean? Some newborns are tiny, and some six month olds are 20lbs. I know it is not newborn sized. We have this bear doll which is about the size of a 7-8 lb baby, and it is way too big for the bear. I don't even know if the sleeves are in proportion to a baby's girth at this size, because the instructions are not specific. They just say to knit to desired length. So I just guess at how long I think a baby's arms are.
I've knit it as a gift, received thanks and assurances that it fit, but I've never actually seen a baby wear it. For all I know, it has never fit a baby recipient. That is about to change.
This time, I made it for a knitting friend. I've asked her to tell me how much her baby weighs when it fits (I know it is too big right now), and to tell me if the sleeves are the right length. Plus! I asked her to measure her baby's head when the sweater fits, so I can make a matching cap!
It is so nice to have sympathetic knitting friends who don't find all of those instructions bizarre when given a gift!
(That is not Lumpy in the photo.)