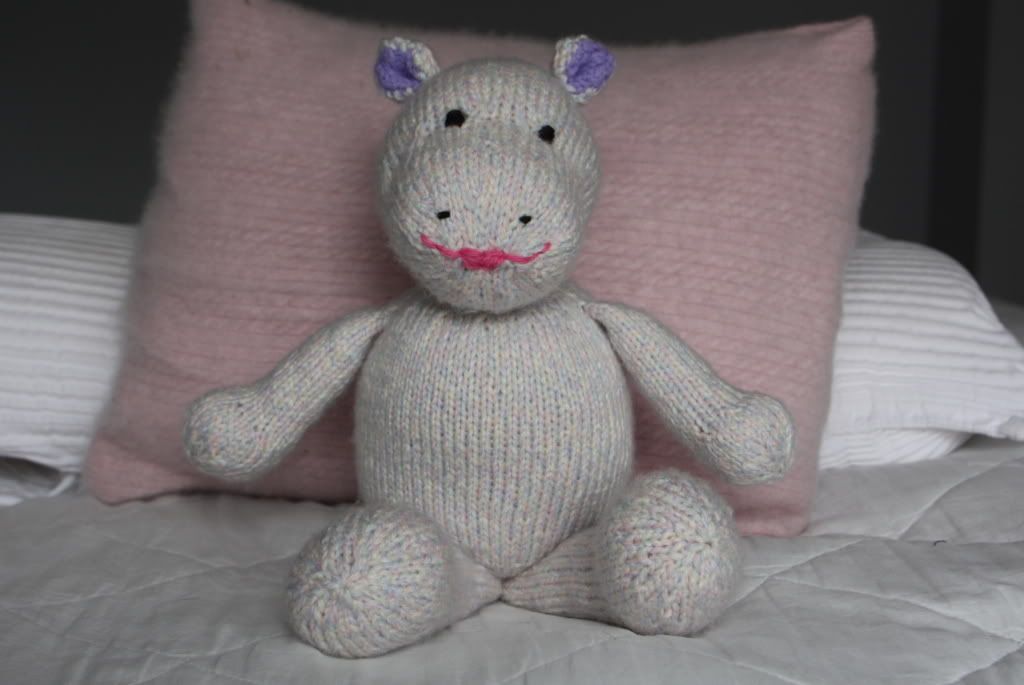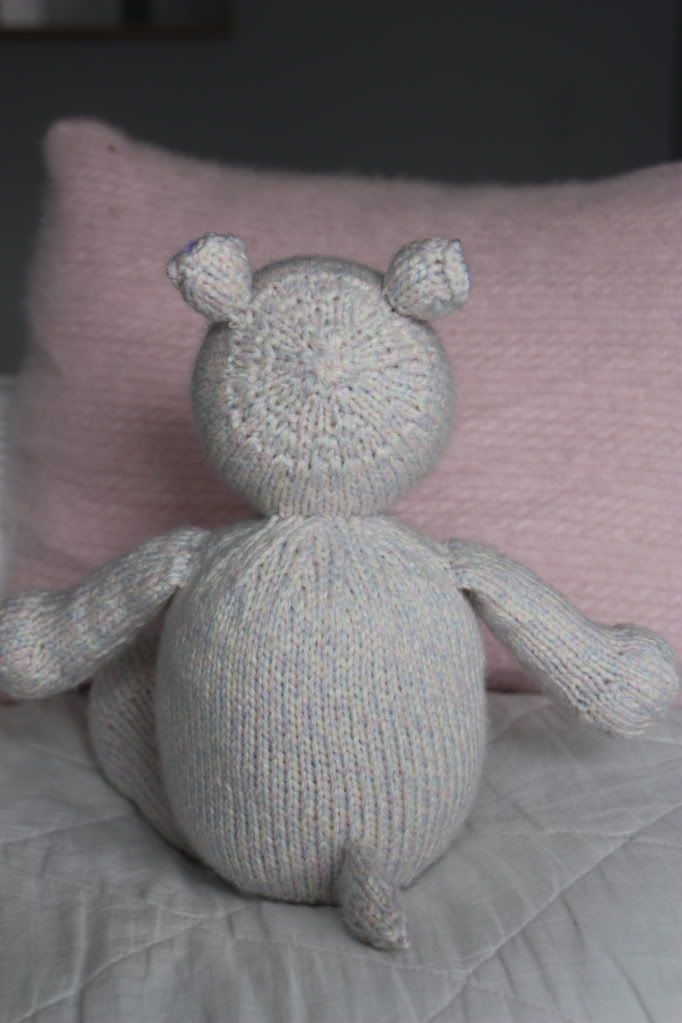 When I saw the hippo pattern in
Susan B. Anderson's Itty Bitty Toys
, I knew immediately that I wanted to knit it, but I was still working on my blanket project. When I finished that, I requested the book from the library again. It took almost two months to become available - a popularity well deserved. The patterns are beautifully written - so easy to follow! (If you don't knit, you may be thinking, "Are there hard to follow patterns?" The answer, unfortunately, is yes. Some designers are better than others at pattern writing. It's like being able to teach and do.)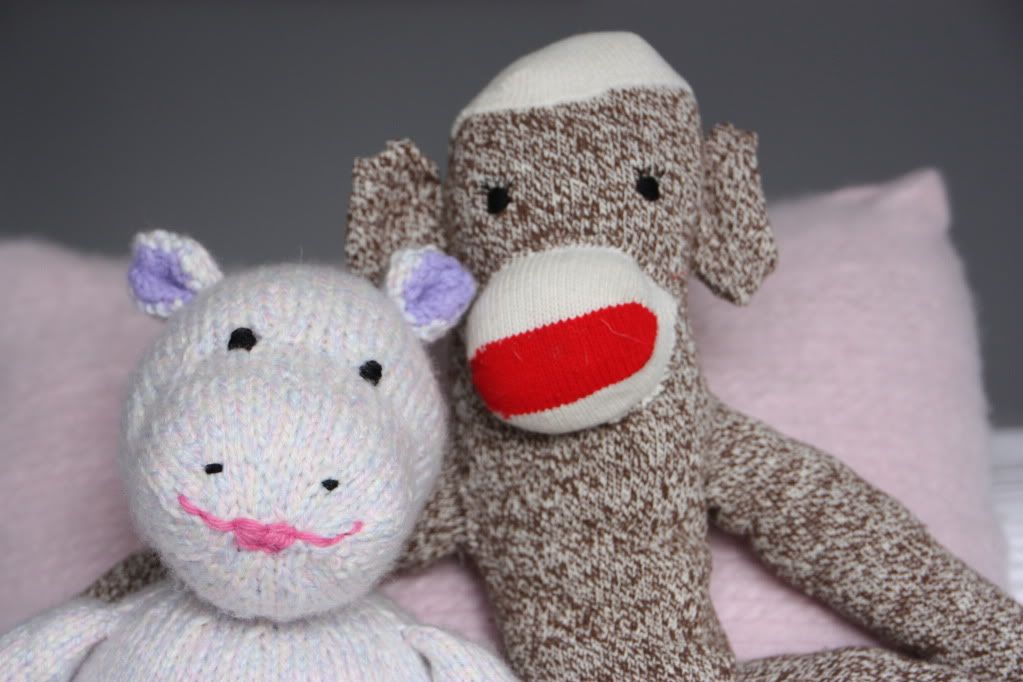 I named my hippo Ione (eye-own), after one of the nemiads (water nymphs). If you've ever watched a hippo twirl in the water like a ballerina, you'll agree that they are water nymphs. Ione will be a playmate for my baby visitors. In between visits, she'll goof around with Lumpy.
Ione was knit in less than a skein of Baby Bee Twist, an over-purchase for a baby sweater I made in 2010. I never seem to believe that a baby sweater will use less than one skein of yarn, and do not always get around to returning the left over skein. Usually, but not always.
There is a giraffe in that book. If I had any yellow or orange-ish yarns around, that would be on my needles tonight. Ione was that fun to knit!