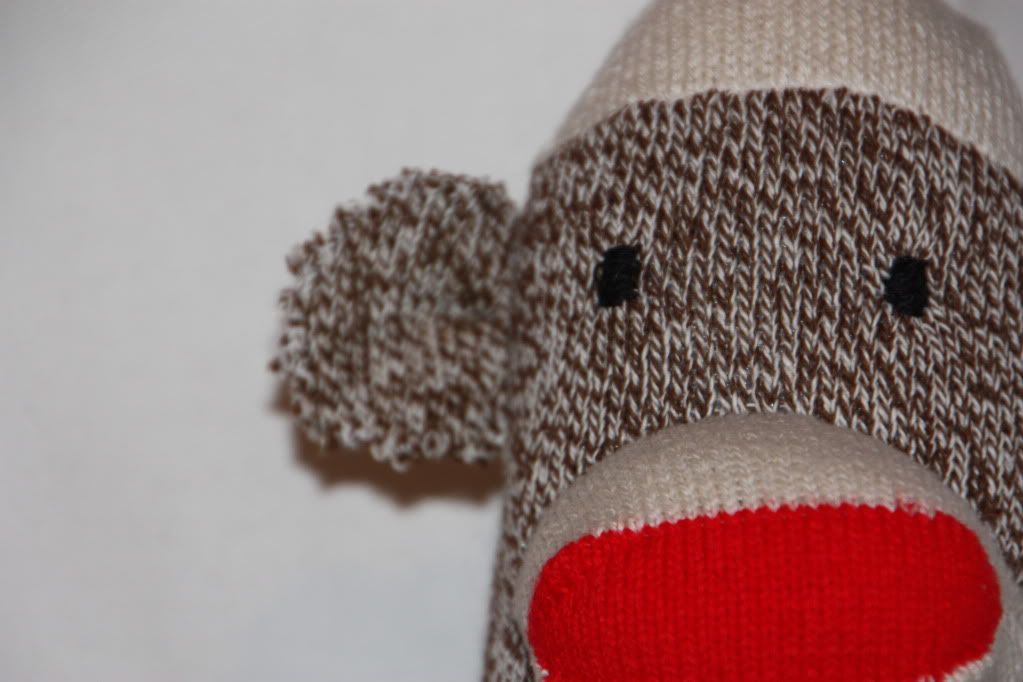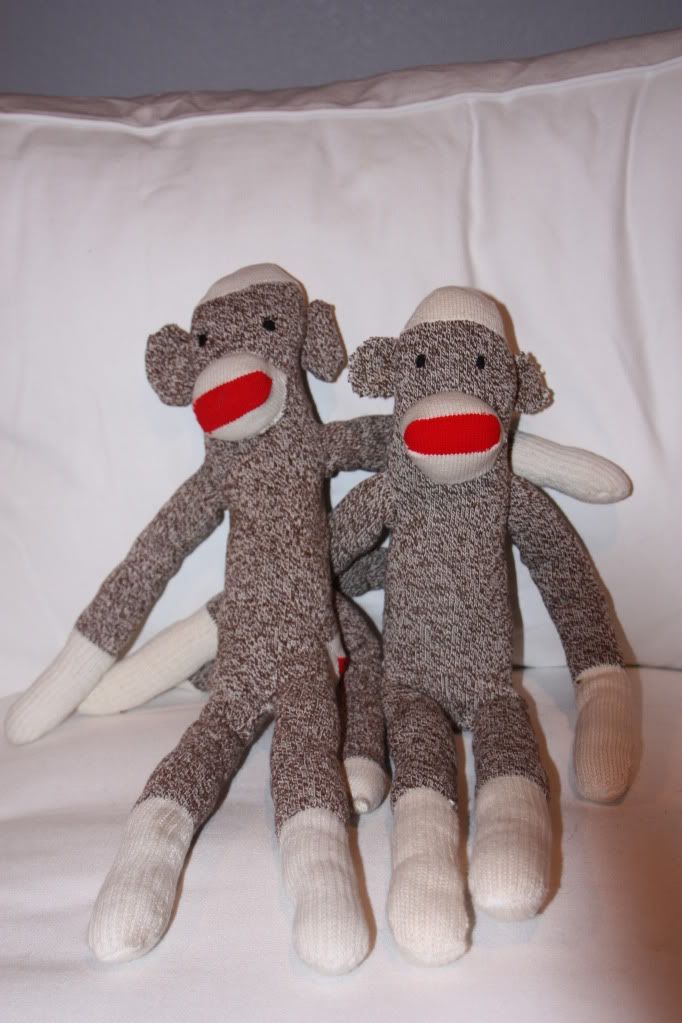 I have the most trouble with monkey's ears. They always turn out wonky. Last night, when I was making this cutie, I decided to try not turning the ears inside out while stitching them. Instead, I whipstitched around the edge, and let the rough edges show. What do you think? I rather like the way they look.
This monkey will be a going away present for a one year old, so I hope the ears hold up to chewing and rough handling.
(Lumpy is on the left. He looks like he needs a bath.)
I did not name this one, which is difficult for me. As soon as they have faces, I want to name everything I make. We were watching a movie about the Stone of Destiny (that was also the title) being liberated from Westminster Abbey by young Scottish nationalists in 1951, so I wanted to name him Ian, after the main character. But I didn't, so this is not Ian. This is a monkey who will hopefully be loved and named by a little girl.
Update - 2/11/12 - Her mom texted me to say that "Boots" is her toddler's favorite stuffed buddy, the only one who is still in the crib with her every morning, usually in her arms. That makes my crafty heart happy.