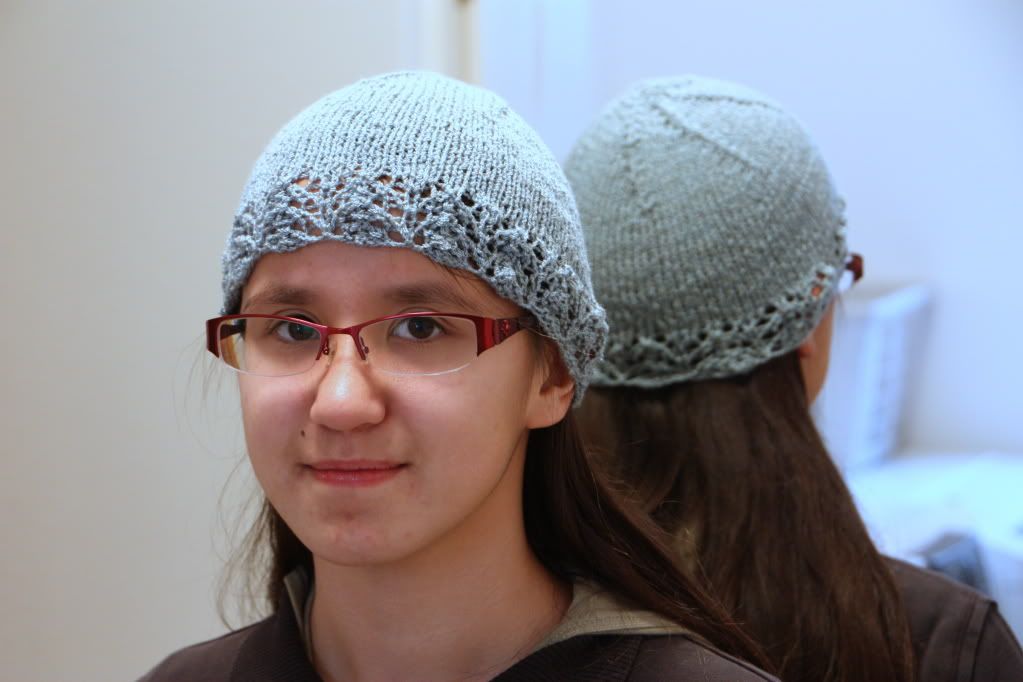 On Ravelry, all your projects get names. Some people use the pattern name. For example, the pattern at left was Lace Edged Women's Hat by Julie Dentz. If they make the same item again, they'll name it Lace Edged Women's Hat 2. Very practical.
I think naming things is too fun to be practical about it, so I prefer individualized names. For hippos or frogs, names come easily, but other items really don't call out their names. So they often get named after the movies I watched or books or music I listened to while knitting. At left, Notoriously Easy Chemo Cap. I was watching Notorious.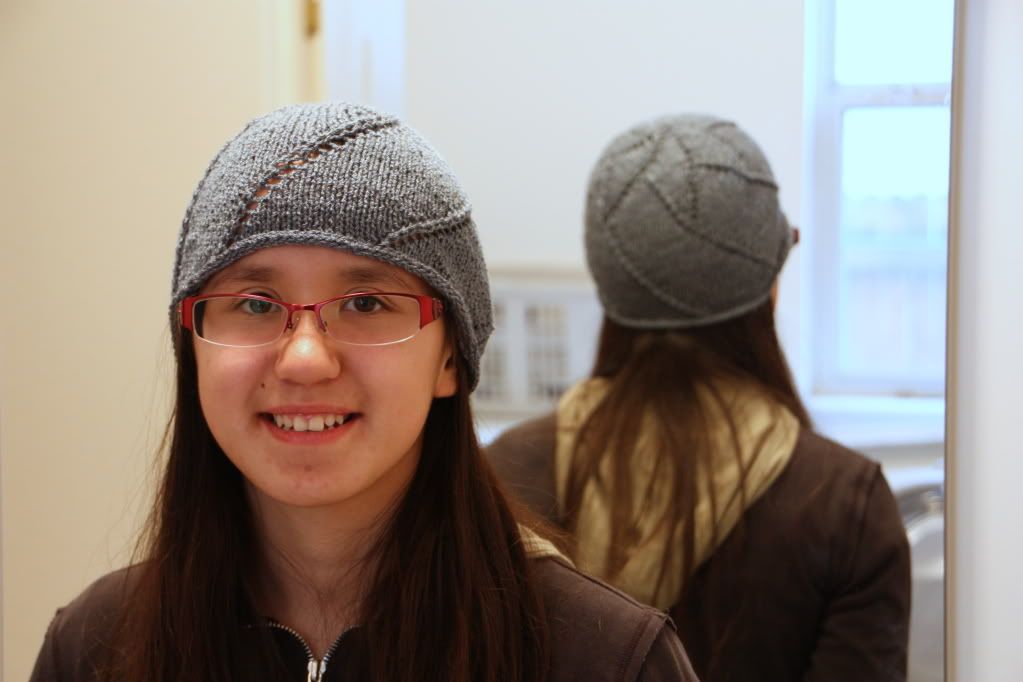 At right, Blue Rhapsody Chemo Cap. I was listening to Gershwin that evening, and the hat is blue. (Darker than the blue in Notoriously Easy.) The pattern, written by Tiina Kuu, is named
Tähdellinen. Both hats were free, downloadable on Ravelry, and knit up in a couple hours.
As you can tell by their names, they're for chemo patients. My church's charity knitting group - Knitogether - is focusing on chemo caps this year. There are so many patterns for hats - I am really looking forward to knitting lots of them! I'm also looking forward to having time to knit fun things for my friends and family. Last year's blanket project was draining by mid-year. I'm hoping the hats will have opposite effect.