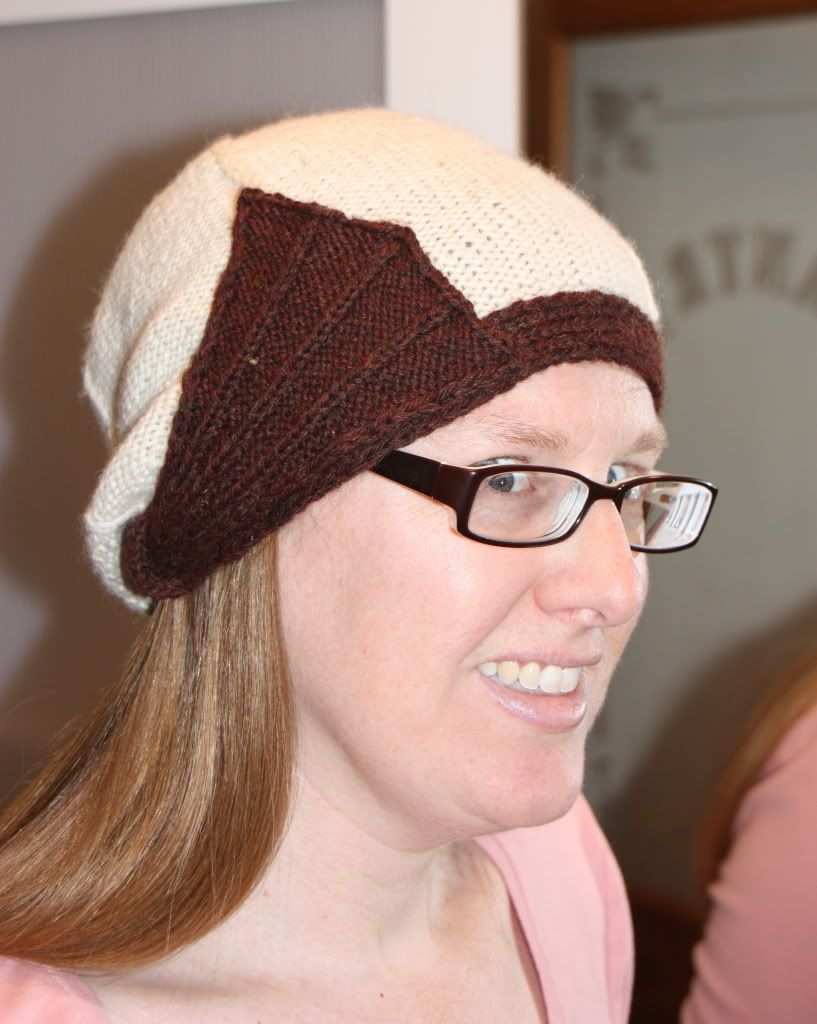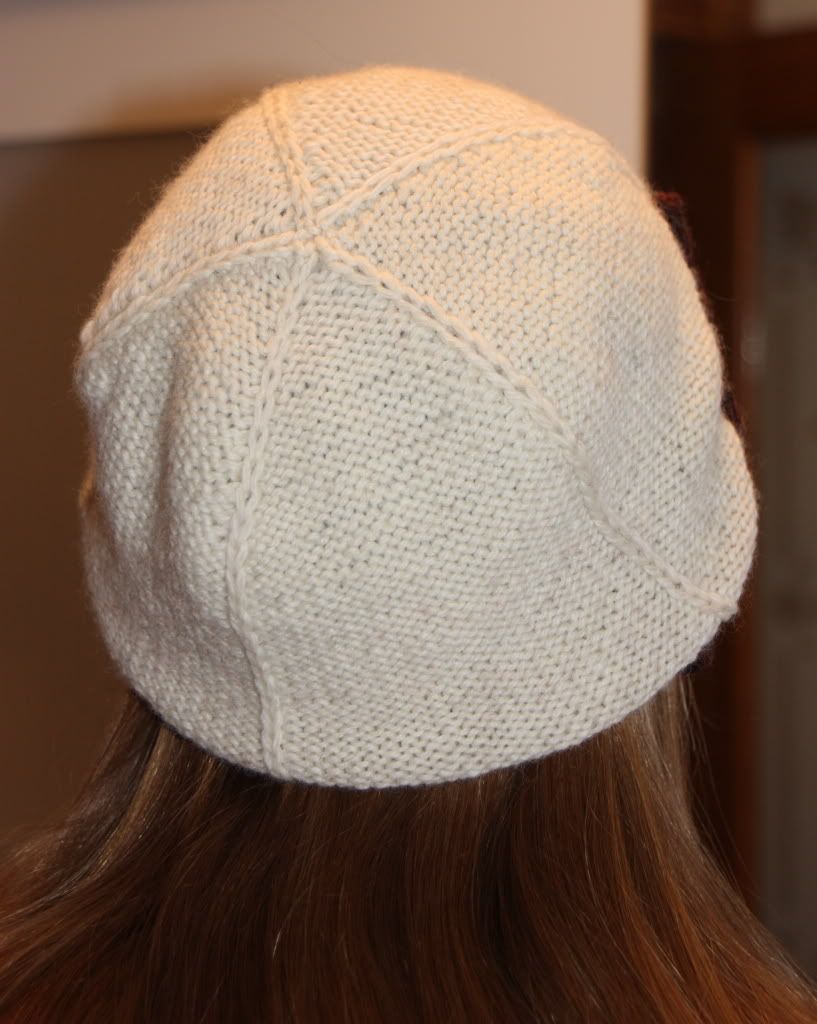 I'm calling this My Dunce Cap because of all the stupid mistakes I made while knitting it. The pattern was not poorly written; the mistakes were all mine. A free pattern,
Regina by Carina Spencer,
I loved the vintage look to this hat. It reminds me of 1930's movies and bathing caps. To me, those are good things. So I decided to knit one for myself, using some remnants of wools (to scratchy for chemo patients, but I like wool hats).
It is made by knitting the brim first, then picking up stitches for the body of the hat. Knitting the brim went smoothly. Then began the mistakes.
Mistake 1: I didn't read the pattern carefully and missed that I was supposed to be slipping stitches. I noticed this when I was almost ready to begin decreasing. I decided I could live with it. The verticals wouldn't be quite as smooth, not elongated, but there'd be vertical lines on a horizontal surface.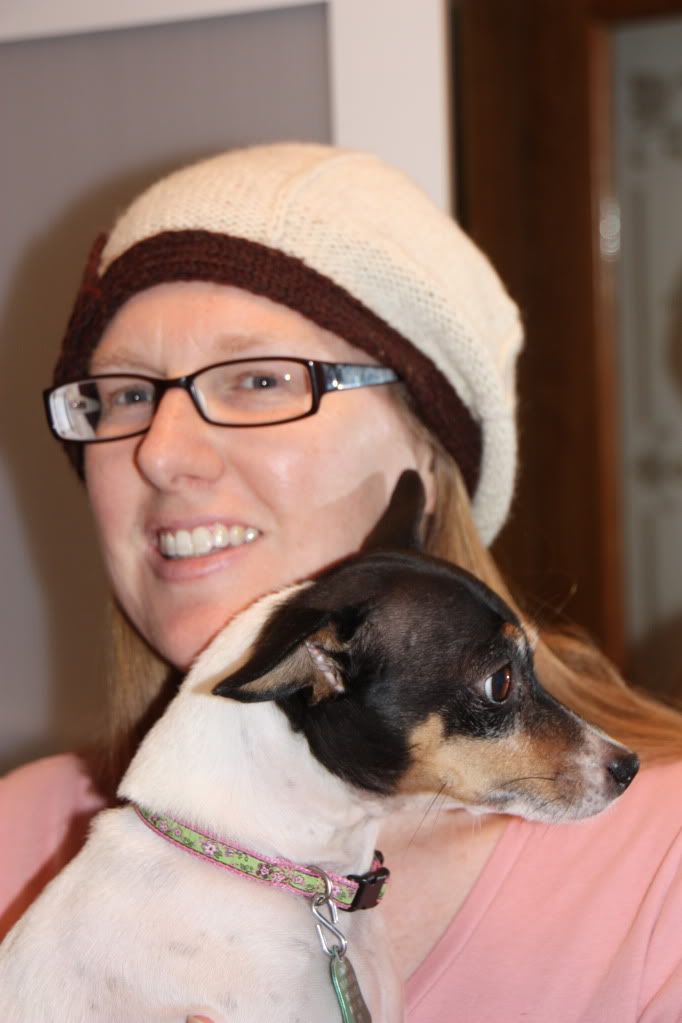 Mistake 2: I ran out of yarn. Remember, I'm using remnants. The tan yarn I had left from the year I made helmet liners - ran out about 4 rows into the decreasing. No living with that. So I took apart that evening's knitting and was left with just the brown edge. I made a mental note not to forget to slip stitches the next evening when I started over with this natural off white wool.
Mistake 3: I forgot to change needle sizes after increasing the number of stitches around the brown edge. I knit a couple inches before noticing that. Using the small needles, it wouldn't have the slouch I wanted for my vintage bathing cap look. I couldn't live with that, so I ripped back to the brown again.
Mistake 4, the big one: In my enthusiasm for the vintage look of this hat, I neglected to consider whether it would actually look good on me. Er, it doesn't. Even my husband doesn't think this is a flattering hat. I look better in hats with brims.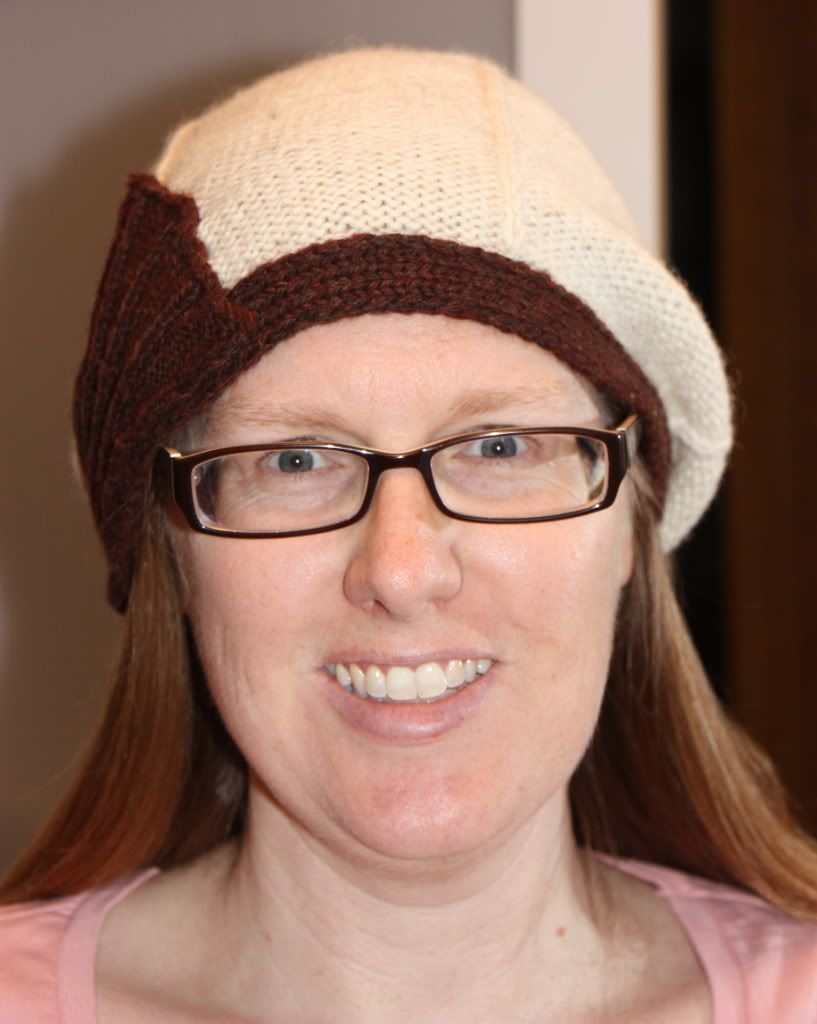 This is the mistake I make over and over again when knitting for myself: I buy colors of yarn I would not buy in finished garments and I choose patterns I would not buy in finished items.
Having said that, I have worn this hat out a couple times. It is very comfortable, warm, and matches my coat perfectly. In my imagination, I look adorably chic in this hat, but when I see my reflection anywhere, the illusion is destroyed. Yet, I'm okay with that. At least for this week.
A dunce cap, for sure.
(Photos were taken by my husband.)