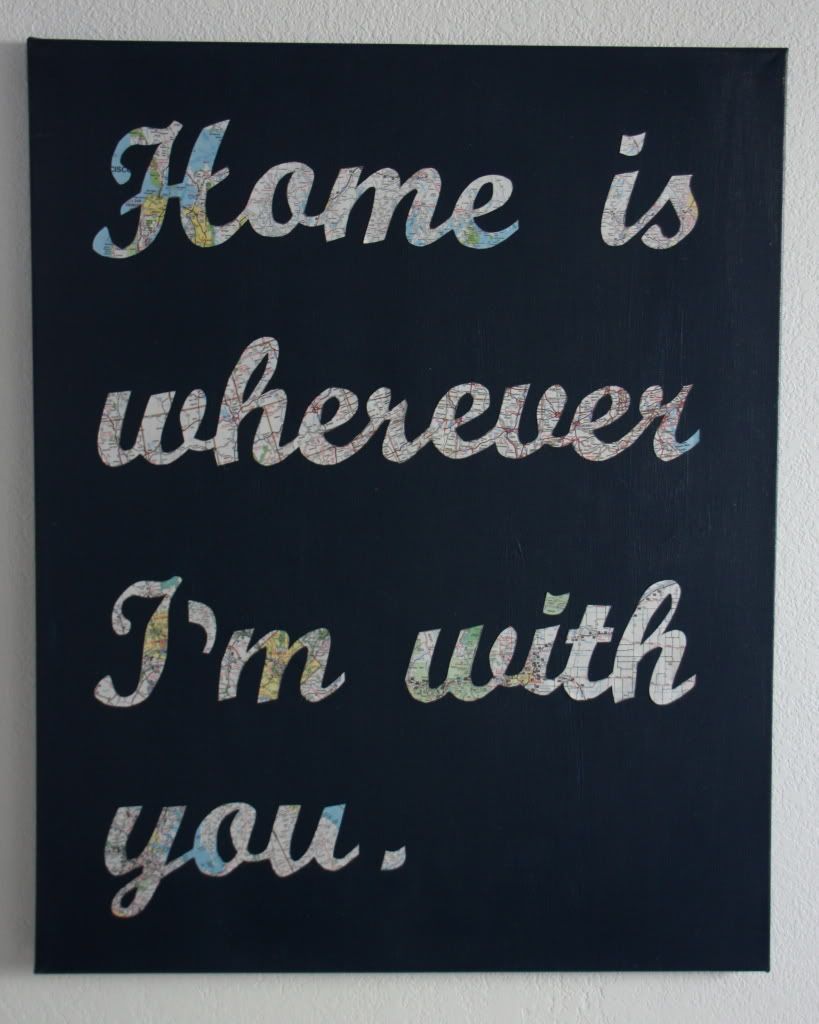 I never thought I was a person who decorated with themes. My babies didn't have thematic nurseries. I have never even aimed for a unified colour scheme. I don't actually like having a lot of knick-knacks and things around me. The exception: I like elephants and briefly had an elephant theme in my living room in a former house, as a result of over zealous loved ones gifting me with elephant decor.
Today, though, as I hung this sign on my wall, I realized I do have a theme....one that explains the elephant room, too. The theme is love notes. Almost every decorative item in my house is a love note of sorts. Either ones given to me, or ones I've made for my family. Expressions of love, written or not.
This sign falls into the latter. I made it for my husband. "Made it for" meaning that although he claims no particular interest in the decorating of our home, I knew he'd like the sentiment.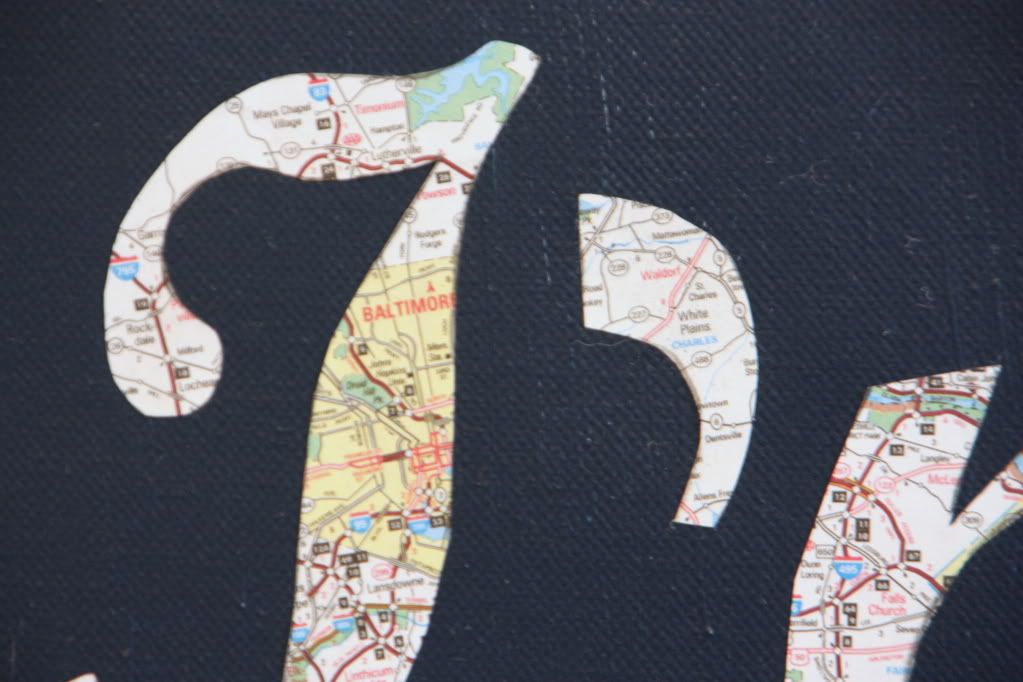 I made my sign by tracing the letters on to map pages of the places we've lived, and, since we haven't lived that many different places, a few of the places we've vacationed together. Then I glued them on a canvas I'd painted. A love note, for my husband, to remind him that even though I want to live elsewhere, he is the most important reason for being anywhere.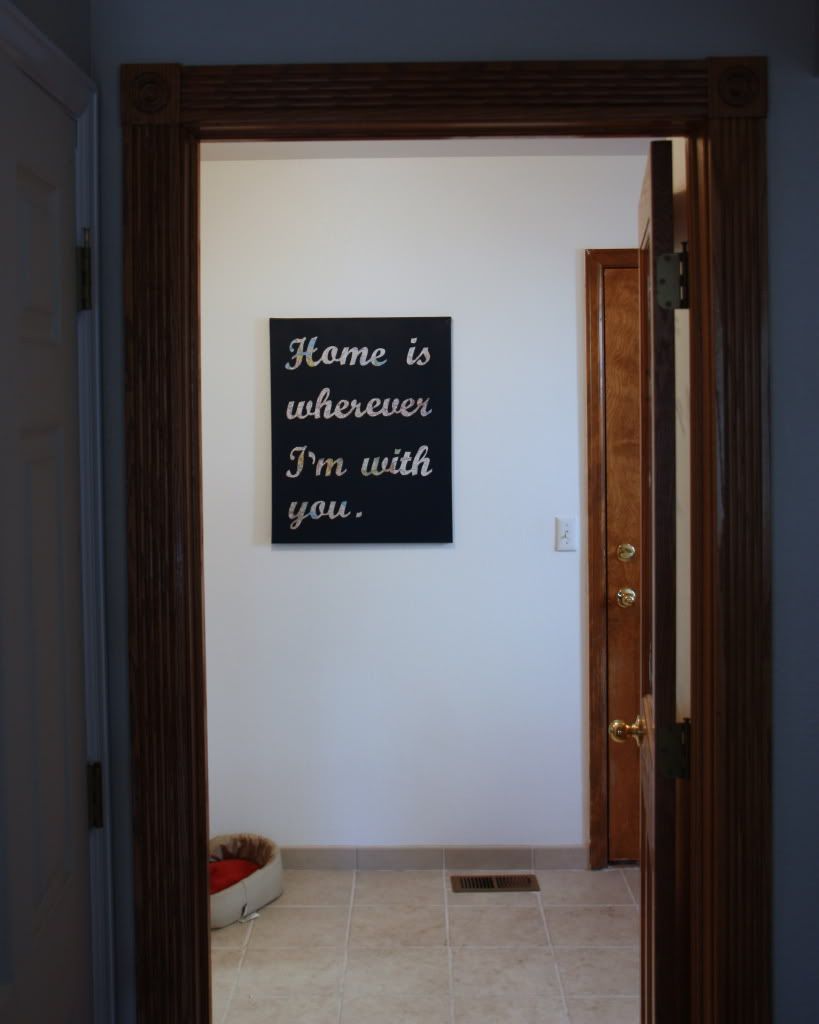 It is hanging in a place where we'll see it every time we leave or enter our home - in our newly renovated laundry/mud room/entry from the garage. It is also visible from our cozy hanging out in the kitchen/family room sofa spots. This photo is taken from that view.
If you are not familiar with the phrase, it's a song by Edward Sharpe and the Magnetic Zeros.