I bought a single skein of Cascade 220 handpaint from a clearance bin at least three years ago. I loved the shades of blue in it, and it was such a bargain. Then I could not think of anything to make with it. Variegated yarn, lovely on the skein, often knits into blotches. Some people like that. I don't. So this skein sat for three years until I stumbled upon this pattern.
A simple seafoam stitch, it shows the variations in blue to their best advantage, letting the color changes form waves, rather than the blotches I'd feared. The pattern was a free download on Ravelry, "Drop Stitch Scarf" by Christine Vogel.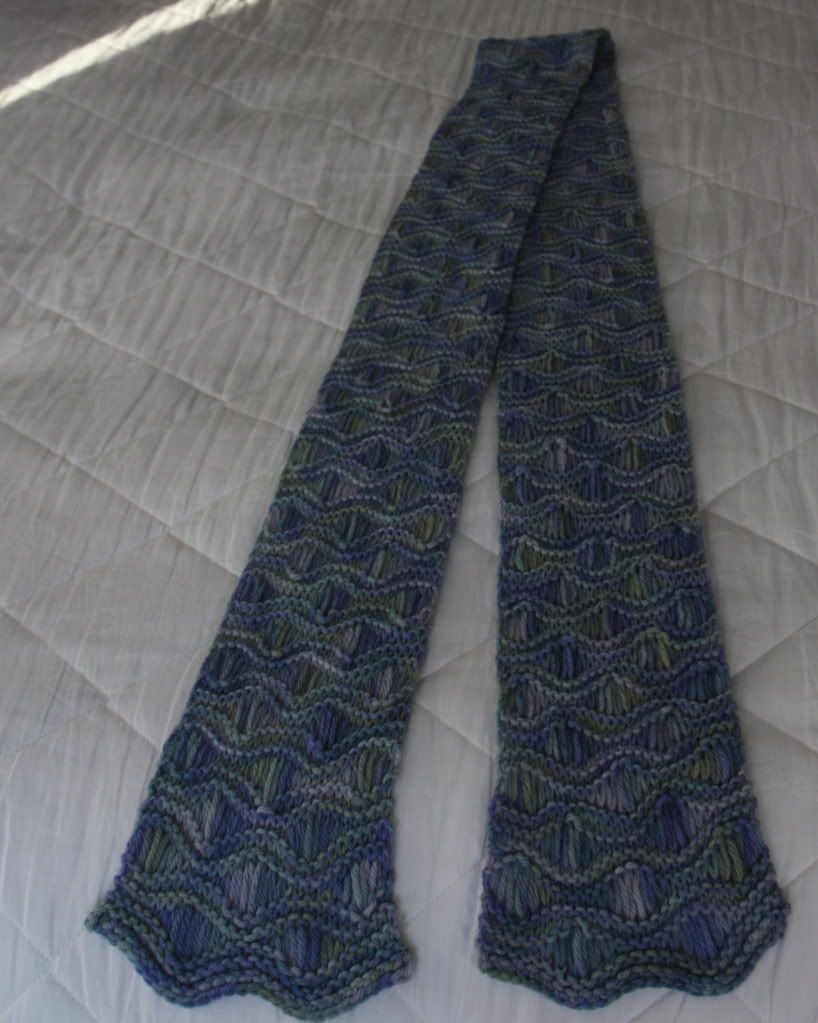 I wish I had taken before blocking photos, because it was interesting to see how the size of the scarf changed from short and wide to long and thin. The seafoam pattern opened up with blocking.
However, the yarn did not soften with blocking, and I think it is too scratchy to be worn against one's neck. I rewashed it, this time using hair conditioner. I read that can help soften scratchy wool. It is drying now. I will update later and let you know if it worked.
(Trixie didn't seem to mind the scratchiness, but the recipient might.)
Update: conditioner softened it nicely and perfumed it as well.