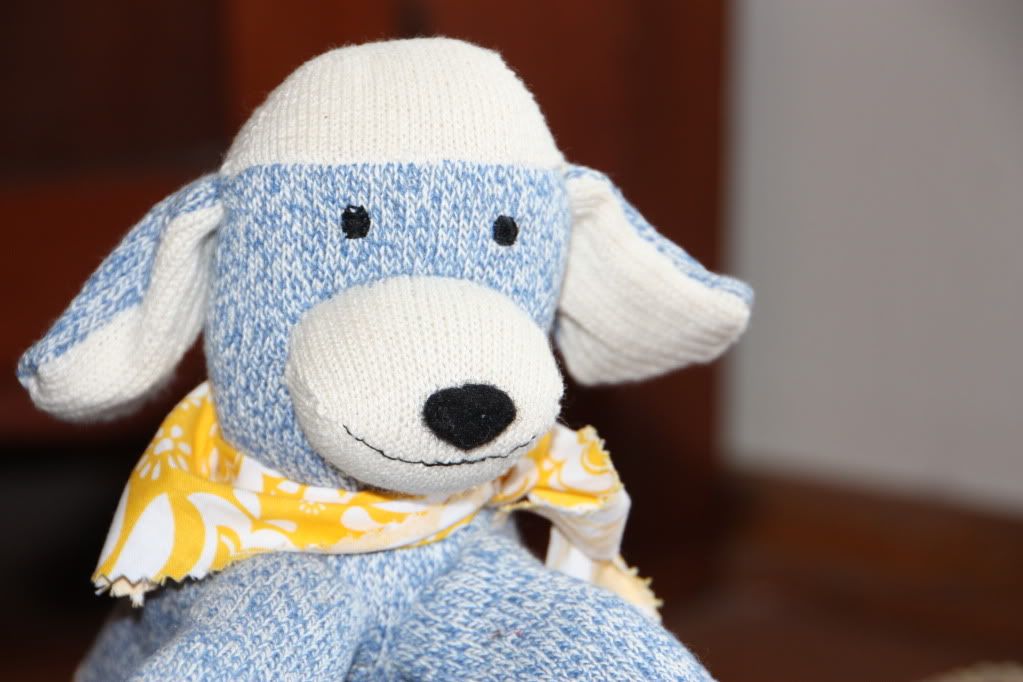 I just finished this little puppy's face this afternoon. It's the only part of him that I am satisfied with. I needle felted a nose for him, then sewed it in place. I love the nose so much, that I plan to buy more black wool roving for future animals. It's hard to tell in the photos, but it has real dimension.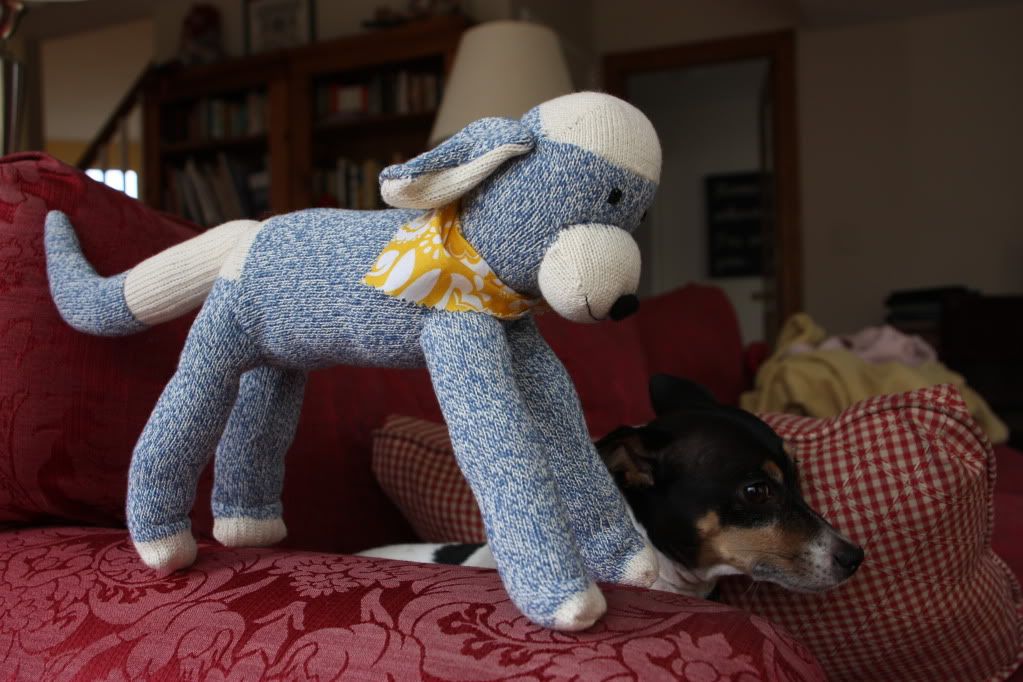 My first non-monkey sock animal, I wanted to make a hound dog. I bought
an instruction book
from the Fox Mill Sock Company - the company that makes the red heel socks. They have two dogs, a puppy and a dachshund. Neither was exactly what I wanted, but this is more like the puppy than the doxie. I wanted a dog that could stand up, so I put straws in his legs. I'm not sure it was worth it. He can only stand on surfaces with friction. On smooth surfaces, his stiff legs splay out from under him, like Bambi on ice.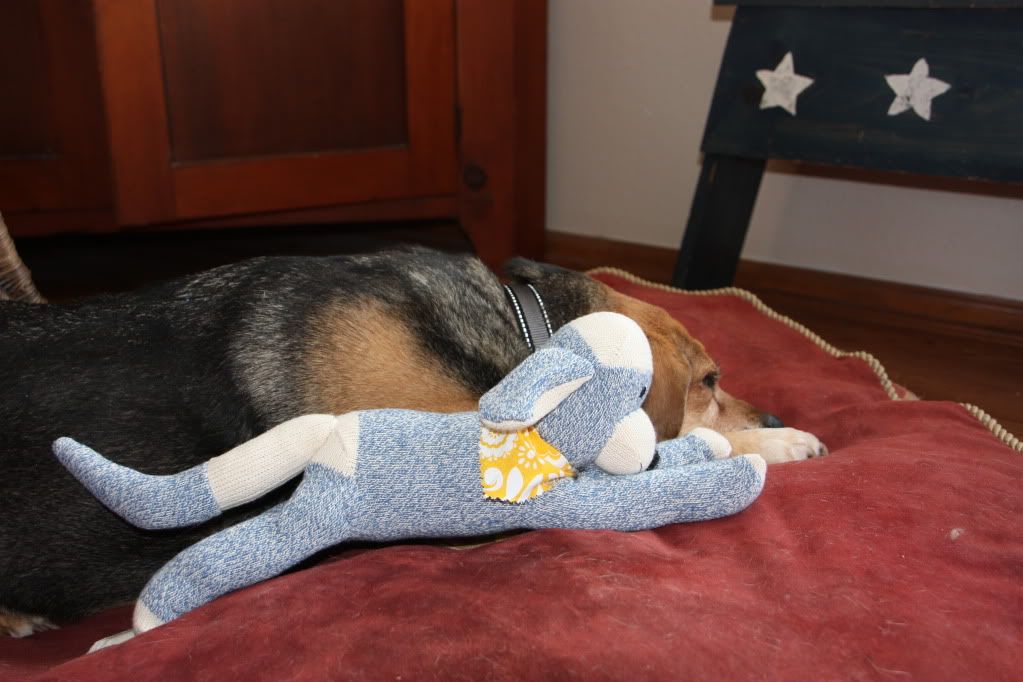 I didn't want him to have a red butt, so I sewed a dart over the red heel, leaving him a cute little white butt. I am not sure about the tail. I like its crazy longness, and its angle, but wish I'd reversed the colors.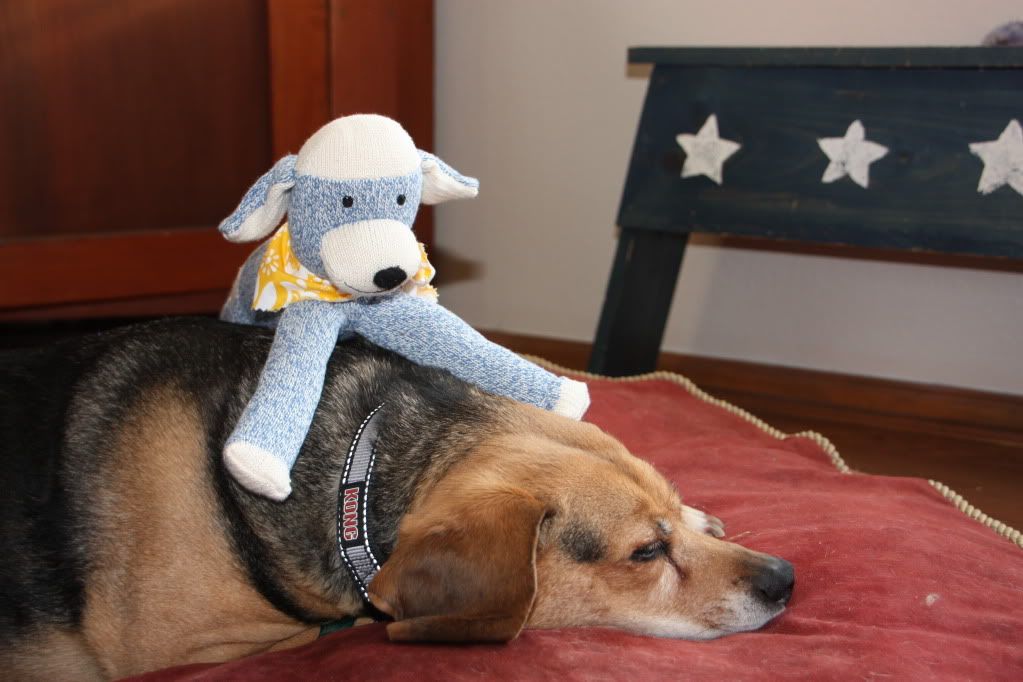 I am most unhappy with his neck. Or lack of a neck. I sewed darts there, too, to lift his head up higher, but I'm still not satisfied with it. I was so displeased on Monday, when I was sewing him, that I tried to set him aside, but looking at his neck bothered me so much I had to make him a bandana.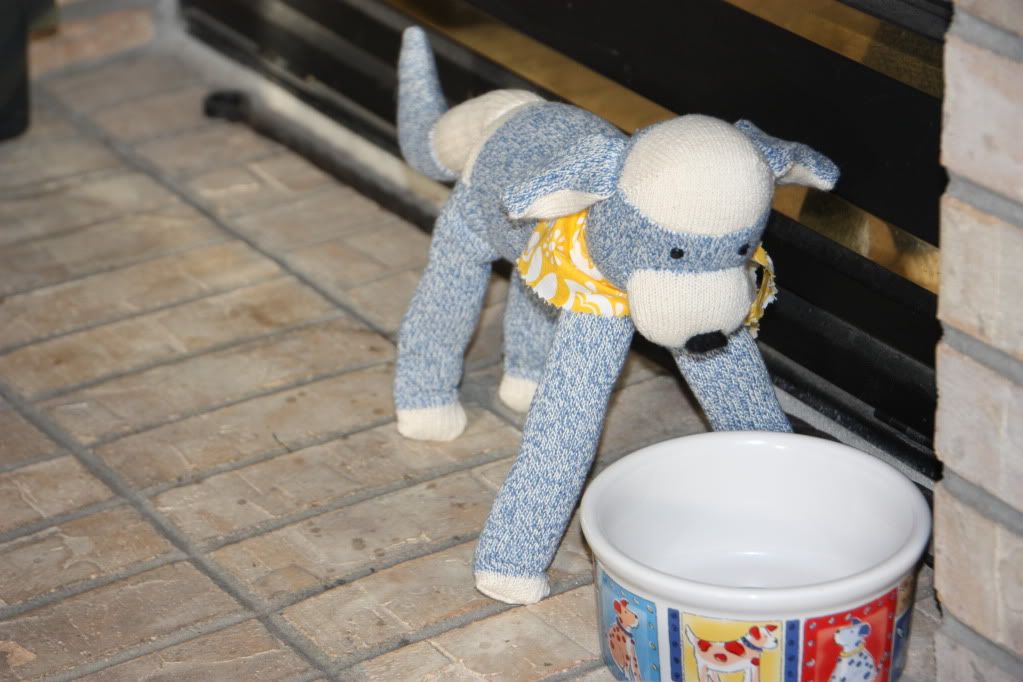 I briefly considered Not Finishing him. Then, I reminded myself that this is a learning process, and even if I remained unsatisfied with him when he was done, I should still make the needle felted nose, if only to see if it worked. I'm glad I did, because as soon as he had a face, I just had to like him, short neck, stiff legs, silly tail and all.
I learned two important lessons: don't stick straws inside a stuffed animal and do make needle felted noses.
Jeb suggested we name him Pest, but I said that was not nice, and we'd call him Alfie.