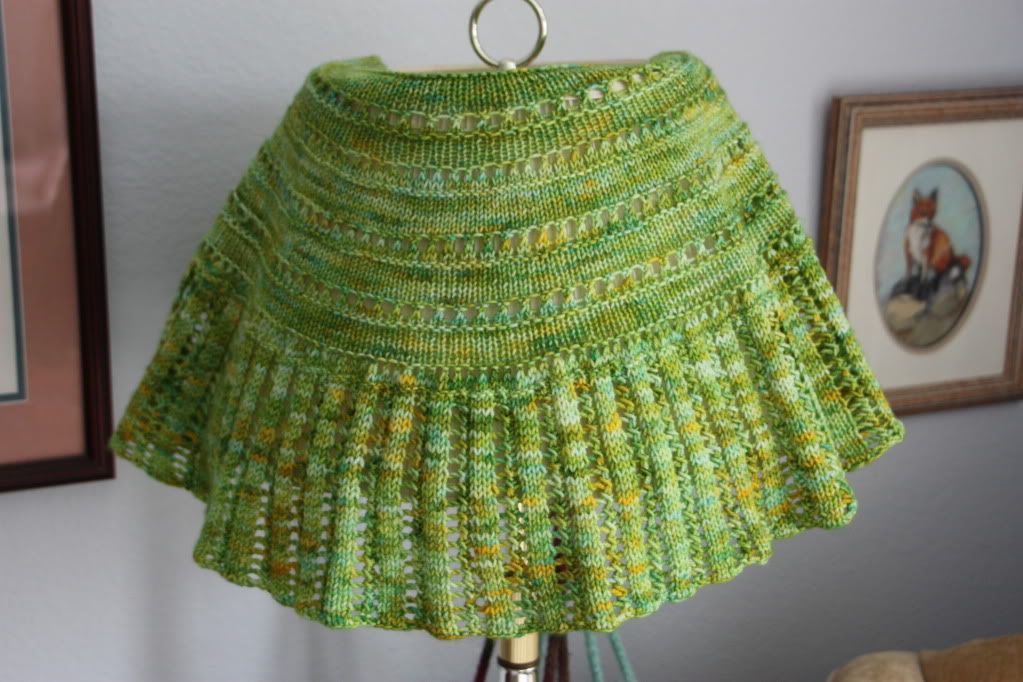 I'm afraid I won't be able to share some of my knitting projects this spring. I don't want the recipients to see them ahead of time. Three! friends of mine are expecting. (I actually know several more pregnant women, but only these three are close enough friends that I want to knit things for their babies.) Two are due in summer, one in early fall. This month I knit a gift for one of them. I shared it on Ravelry, but there will be projects I cannot even share there, because two of my friends are also knitters.
So, instead, photos of older projects. I sent the Mizzle shawl to a friend who spent last week receiving radiation therapy. It was a long distance hug. I wish I could have been there in person, but since she was in isolation all week (literally radioactive - her husband has a Geiger counter), I guess the long distance hug was just as good.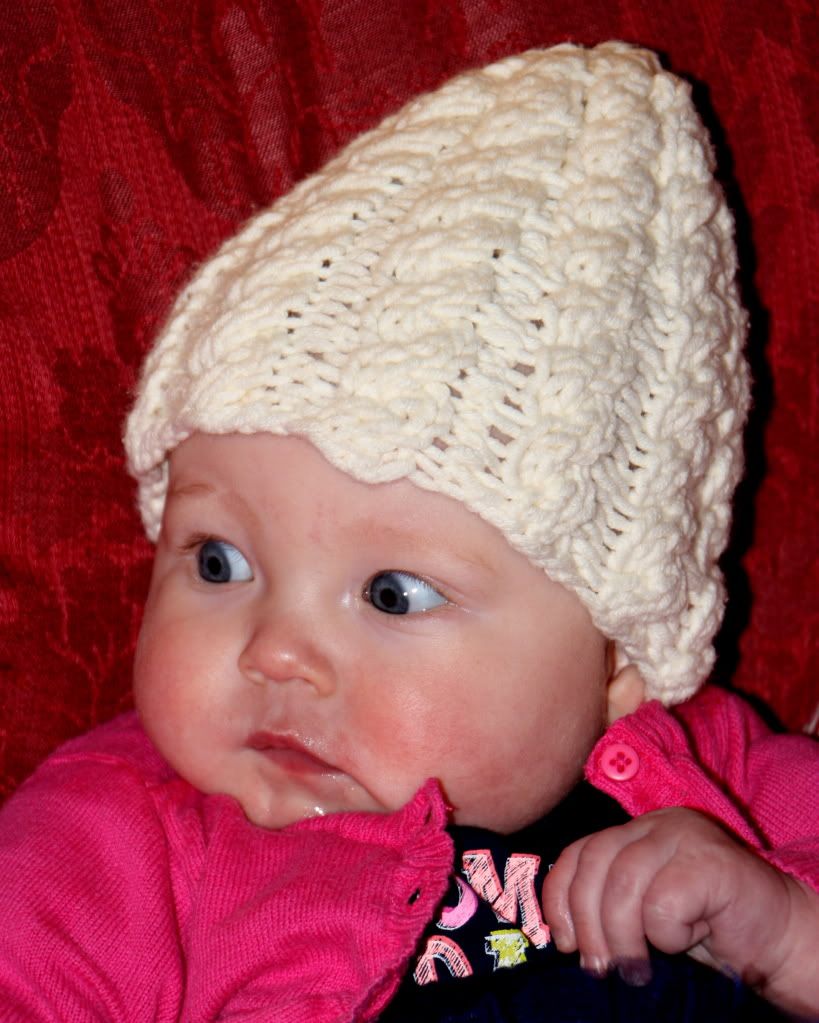 Yesterday, I had the chance to photograph a hat I'd knit and given last fall, forgetting to snap a picture before giving it. Isn't she cute? She's looking at Trixie. It was overcast, so I had to use the flash - not the best picture. Sorry about that.
I didn't use a pattern for this one. It's a simple cable with a pointy crown made from Lion Brand Baby's First. This yarn is so soft, a 50/50 cotton/acrylic blend.
Her mommy says this is their favorite hat because it does not slip down over her eyes. I call it Cabled Pixie, because I think she looks like a winter pixie in it. LOVE those cheeks! (I secretly call her Cheeky.)
I also knit two chemo caps this month, but I haven't photographed them yet. I am almost to the point where I will have to buy yarn in order to knit more hats.