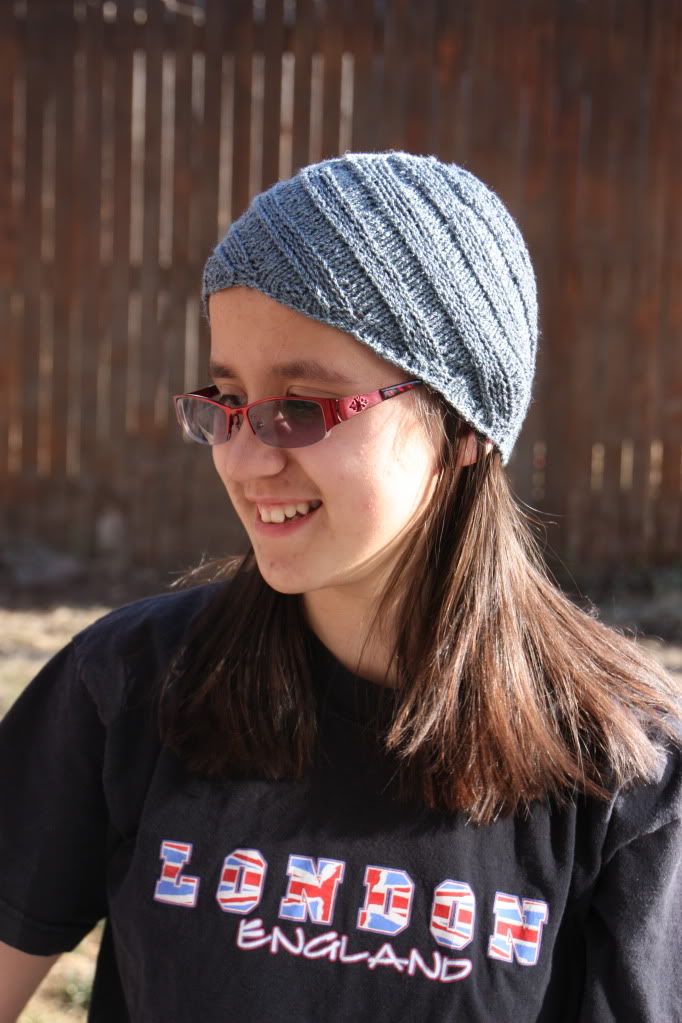 I do most of my knitting while watching tv, so I enjoy patterns that do not require me to carefully read instructions or look back and forth at charts. This hat, which I've now knit twice, is the perfect tv project. It is a free pattern, Odessa by Grumperina, available on Ravelry.
I love the way it looks on my daughter. I told her she could keep it if she wants it, but I don't know if she will. She doesn't wear hats very often, and already has a couple cute ones that she loves.
Often people tell me that they do not look good in hats. I do not think this is ever true. It's just a matter of finding the right hat for your face, hair, and personality. Maybe hats are not your style; you wouldn't wear them on a daily basis. However, when it is cold, your mother was right: you should wear a hat. So find a style that you know suits you.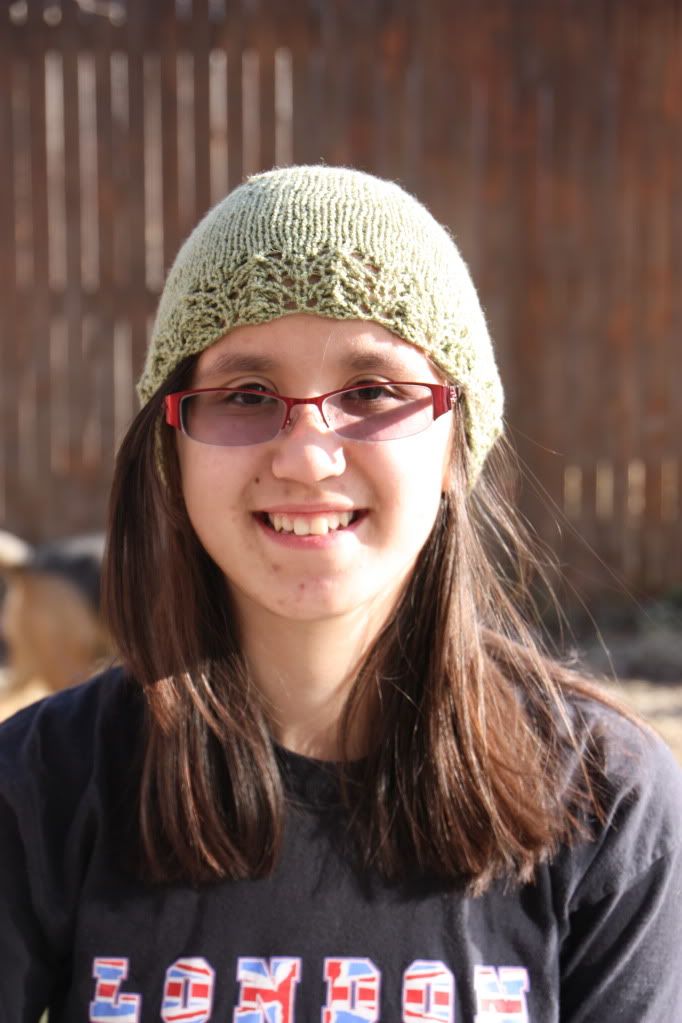 Photographing my daughter in the different chemo caps, I really see how even minor variations make a big difference.
This second hat is not so different in shape, but I don't think the green color flatters my girl. I've knit this one in light blue, and she looked cute in it, but not as good as she looks in the blue Odessa. So if you see a hat you like, try it on and don't like it, don't give up on hats too quickly. Try different shapes, different colors, different weights of yarn.
I would like next winter to see lots of people wearing hats. The past few years,it seems everyone has been scarf crazed, but bare headed. I'd like to see hats make a comeback.
This pattern is not quite as perfectly tv-friendly. I have to read the directions for that lace bit. It is also free, available on Ravelry: lace edged women's hat by Julie Hentz.
Both were knit from Sirdar's Silky Look, which is a discontinued yarn that was given to me last summer. (Thanks, Ma'am! Your mom and grandmother's yarn is going to good use!)