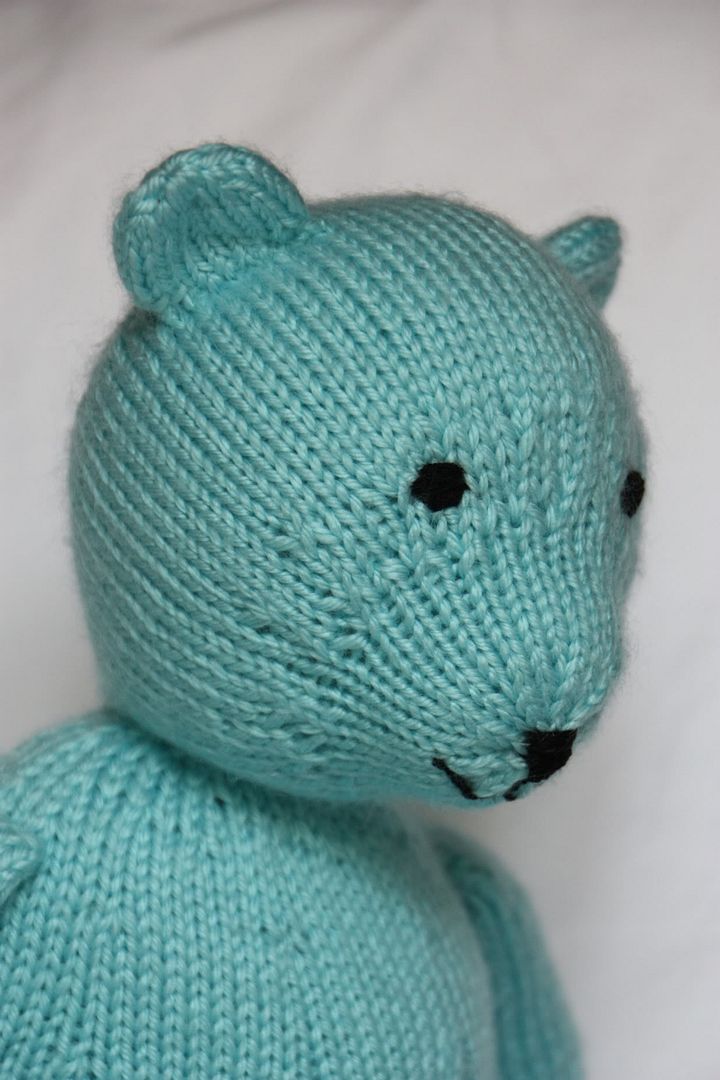 At last I can share one of my baby projects!
This afternoon was the baby shower for one of my sweetest and craftiest friends. She loves this color, which she is trendy enough to call Tiffany Blue. I would call it Robin's Egg blue myself, but either way, it is a bright shade of light blue.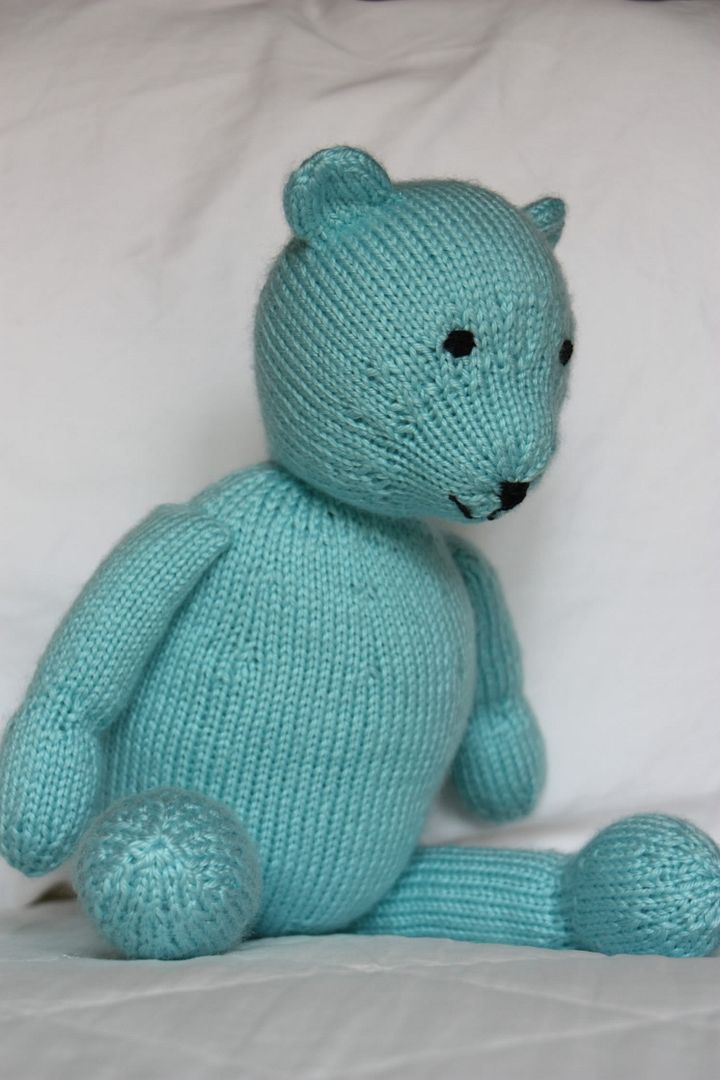 Since this is a summer baby, I decided not to knit a blanket or sweater - the things I usually make for babies. I am so glad I did! I have never been to a shower where so many handmade gifts were given. It was lovely. Handmade blankets, changing pads, burp cloths (beautiful ones!), clothes, swaddling cloths, etc. This baby is already so well loved.
As to my Tiffany Bear, I used a pattern by Susan B. Anderson in her Itty Bitty Toys book. The pattern was written for sock yarn, and I used worsted, so he is considerably bigger than the bear in the book. I didn't measure him, but he is a nice huggable size. I used Red Heart Soft Baby Steps yarn. It took one full skein. I bought two, so you'll probably be seeing this color again.
Lumpy is sniffing his baby head.