These are the onesies I decorated for my friends' babies.
(Each set was for a different baby. Both girls, born on Sunday and Monday this week.)
They were all done with the super easy freezer paper stencil technique.
I loved making these!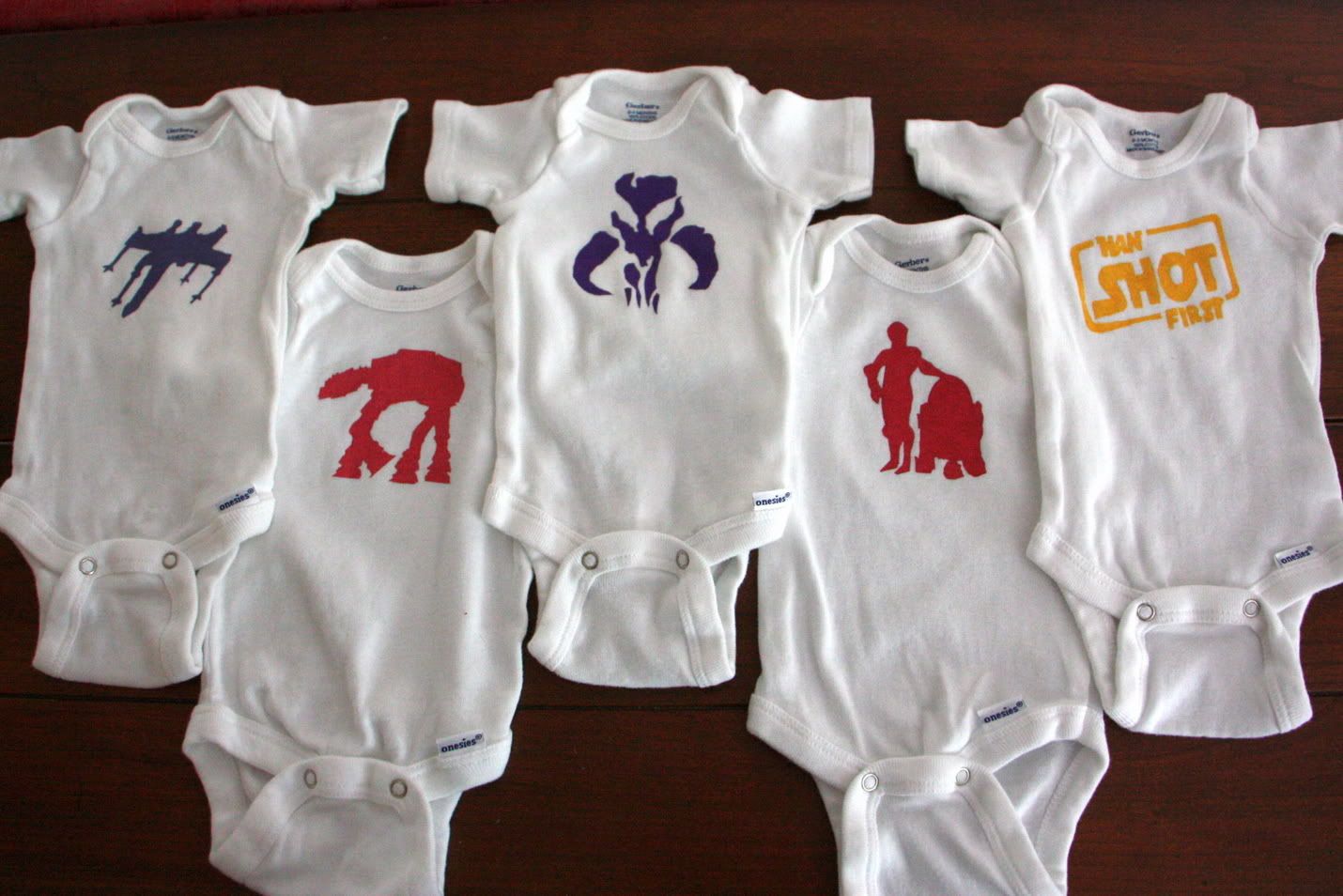 Star Wars
The one in the center is Boba Fett's symbol.
The rest you probably recognize.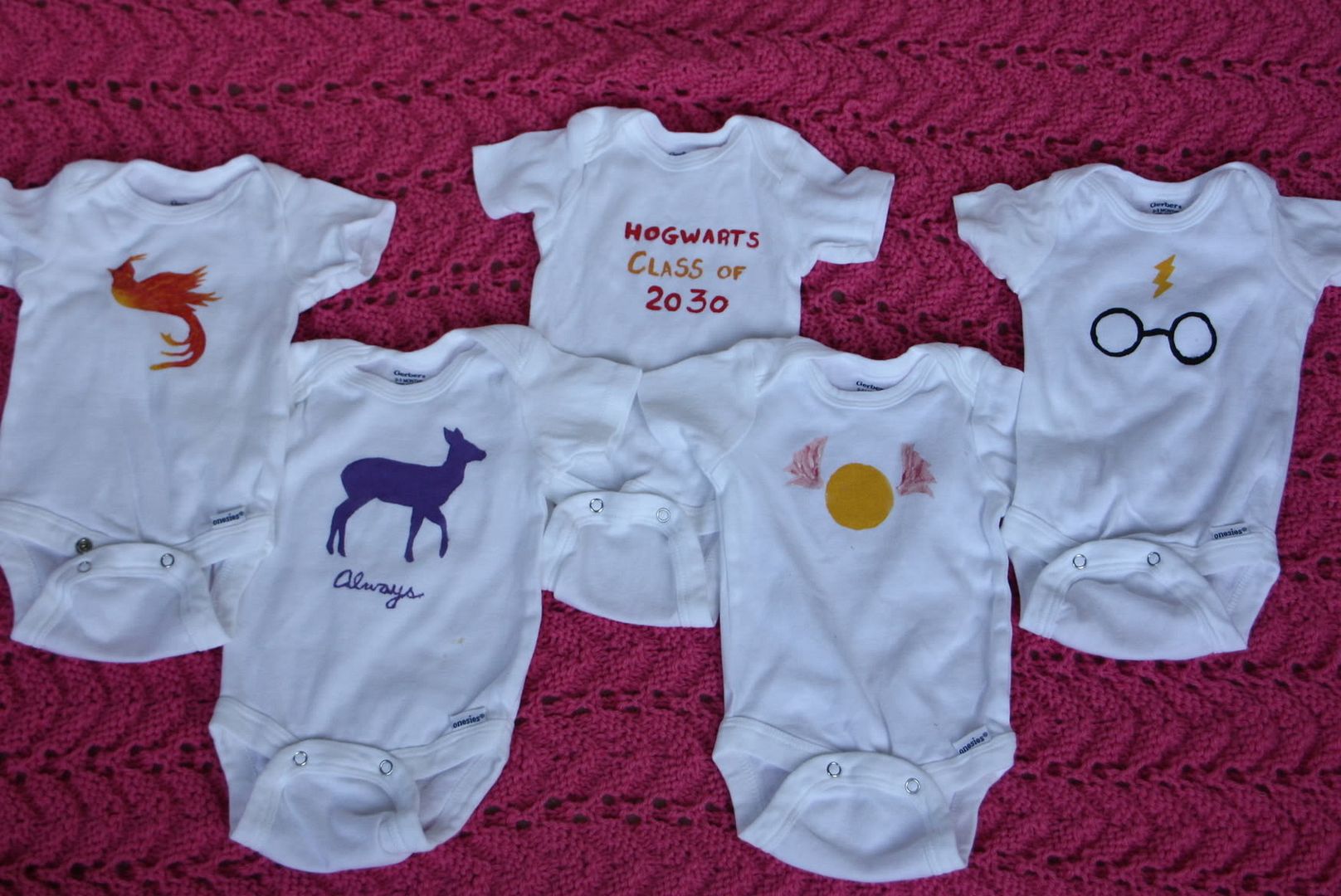 Harry Potter
Fawkes, Snape's patronus,Hogwarts, snitch, HP
My daughter did the lettering for the Hogwarts and the pretty wings on the snitch.