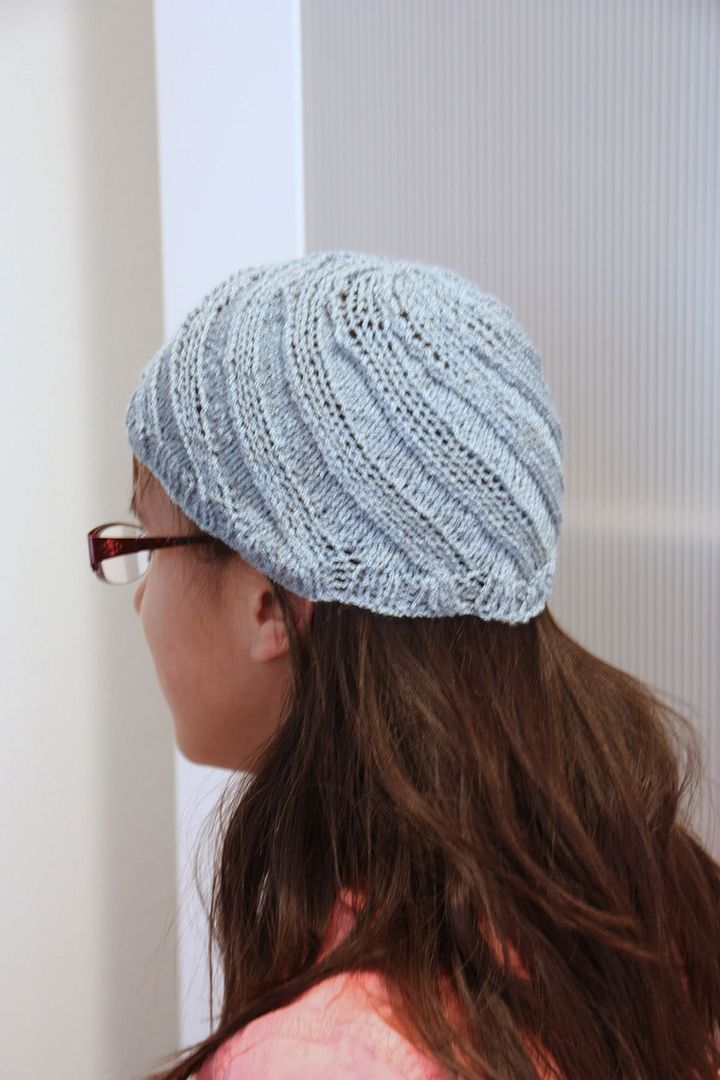 If you did, you were almost correct. I haven't knit any new hats in months. These two were knit back in March, but I didn't photograph them until yesterday, when I turned them in to our knitting ministry.
We've found a home for our hats at a local chemo center, so I wanted these two to go for summer. The blue one is yet another Odessa in Sirdar's Silky Look.
The peach one (which looks cream in the photos) is another Boardwalk, this time in peach cotton. A discontinued yarn, Cajun Cotton, I think it was a poor choice for the pattern. I did not realize how the textured yarn would look knit up, having never used anything like it. I'm not a fan, but it is cotton, which should be welcome in the warmer months. (Although, in this heat wave, it is hard to imagine anyone would want a hat at all.)
My daughter's beautiful long hair doesn't really go with the chemo theme, does it?